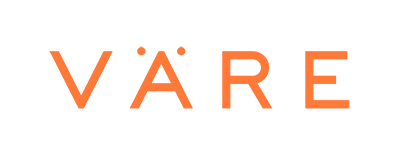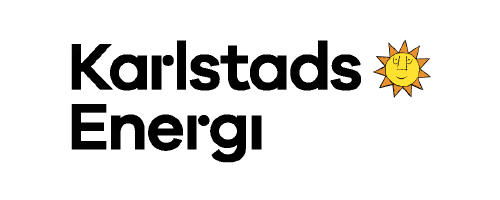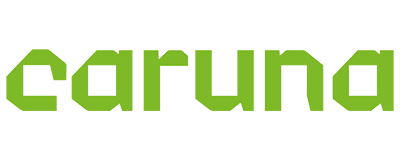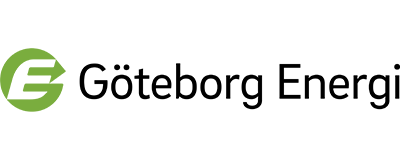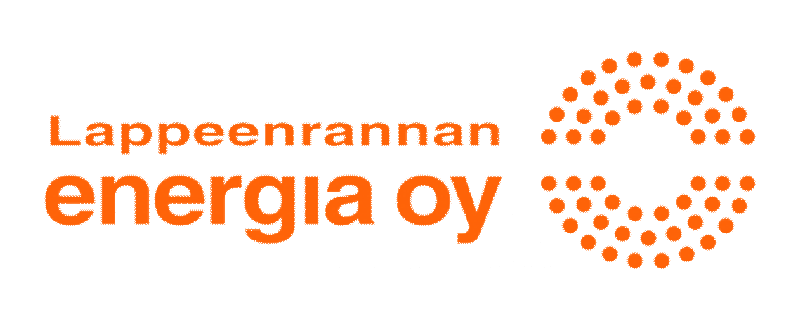 Save Time And Money with Chatbot Automation
Deflect 60–90% of service requests in just 6 months.
Transform your customer service team with a surge of automated support from AI chatbot technology.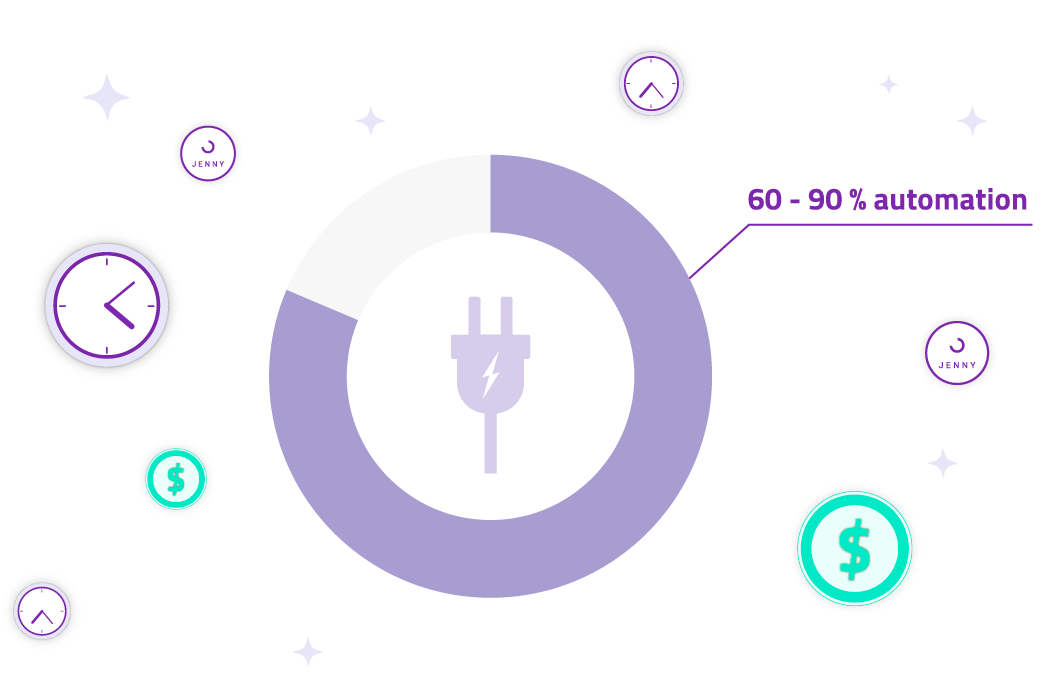 Reduce Phone Calls and Email Requests
Reach out to customers when they visit your website.
JennyBot answers questions instantly, assisting customers with their buying decisions in real-time.
See Energy Chatbots in Action
Increase Customer Service Capacity Your Way
Integrate with your existing live chat or choose a chatbot-only strategy.
Standalone Chatbot
Provide rapid customer support, answer customers' FAQs and generate sales leads with a chatbot.
JennyBot + Live Chat
Combine JennyBot with your Live Chat solution and deflect over 80% of frequent issues automatically, saving time for your human agents.

Reduce Queue Length
Deflect FAQs instantly by switching on your chatbot.
JennyBot answers FAQs at lightspeed so your customer service advisors can focus on complex questions without burning out on simpler and frequent queries.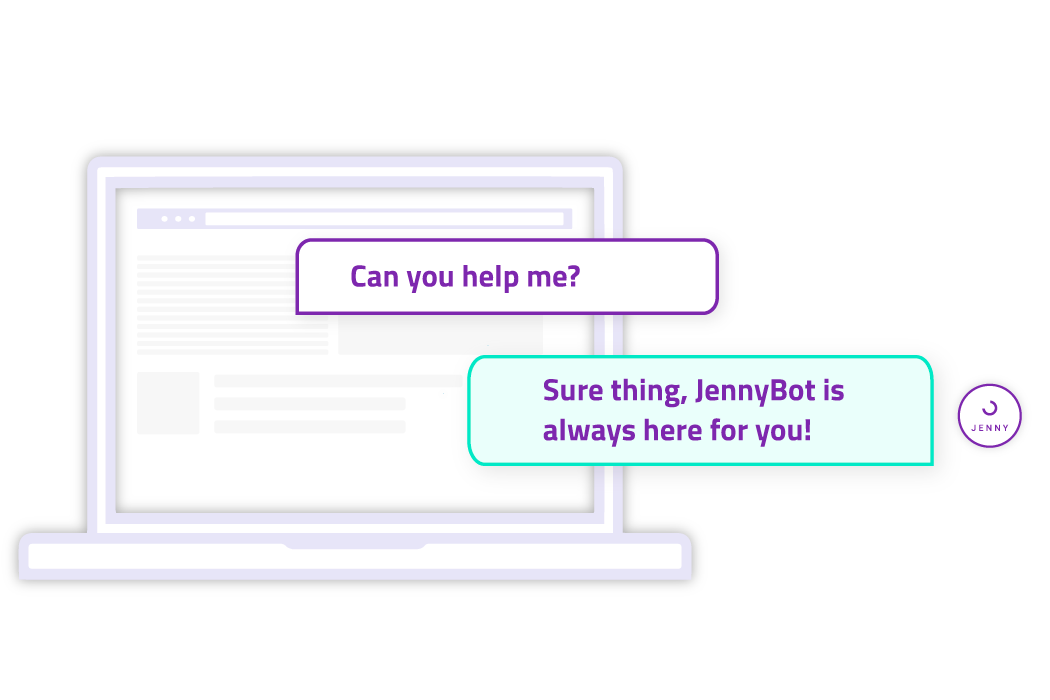 Be Calm in a Crisis
Guard human customer service advisors from surges in requests.
Keep your teams grounded when disaster strikes. Chatbots lead the charge when your customer service team experience heavier demands from customers in periods of power outage or supply issues.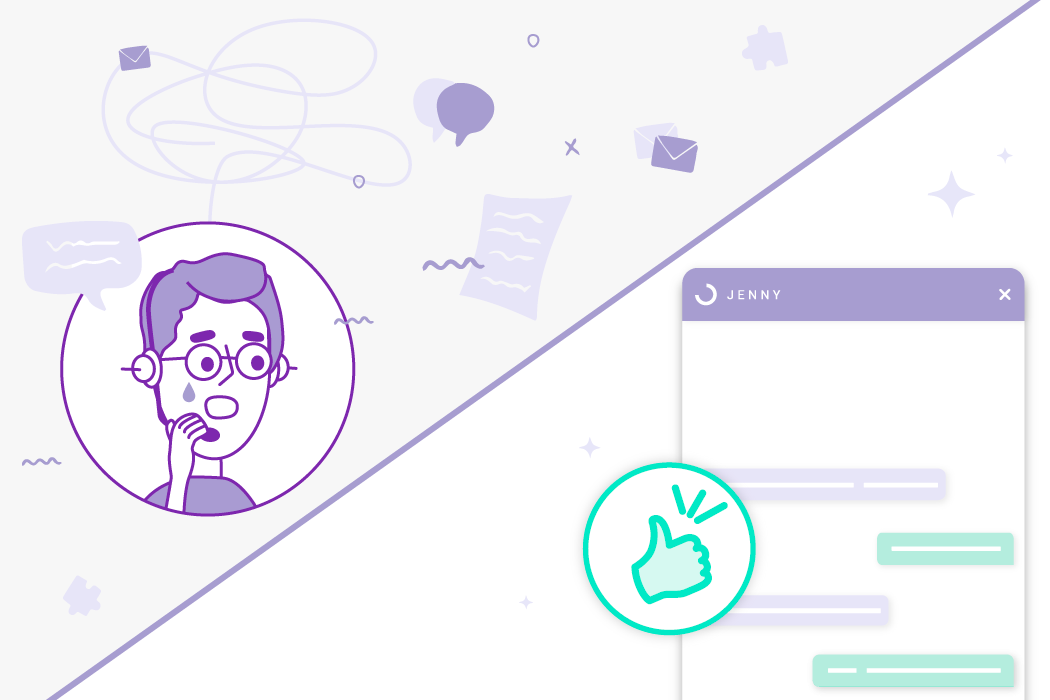 Simple, Powerful and Customizable
Augment your customer funnel with JennyBot!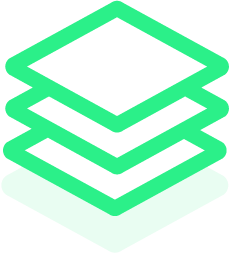 Responsive
JennyBot automatically adjusts depending on the screen size and orientation of the device.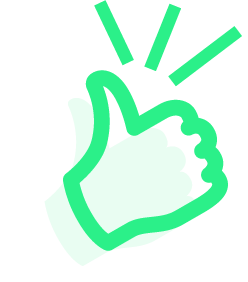 GDPR & CCPA Compliant
JennyBot is built with security and privacy in mind.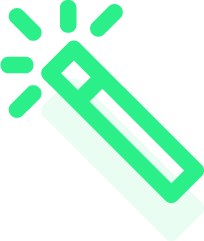 Personalized
JennyBot uses previous data to give every visitor exactly what they look for.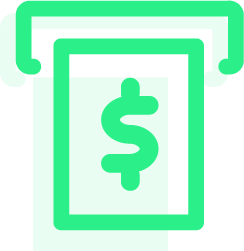 Lead Collection
A chatbot catches more qualified leads with a simple conversation.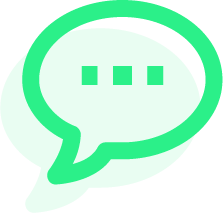 30+ Languages Supported
JennyBot always speaks your language.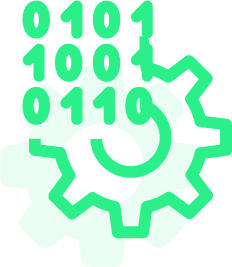 Learning Suggestions
Powerful AI suggests new question-answer pairs for human review.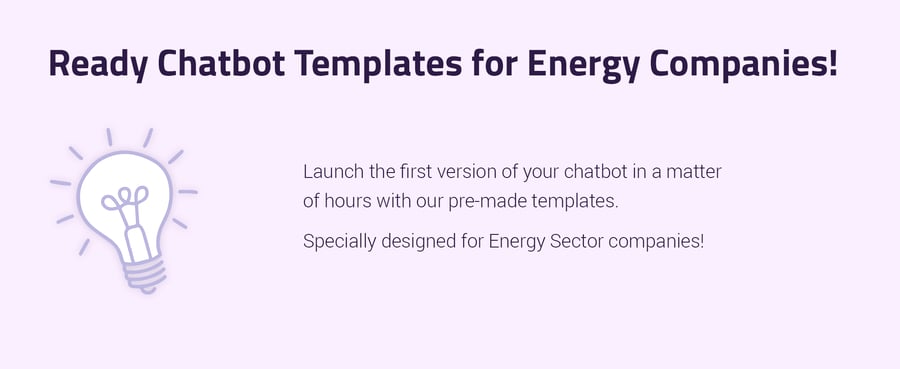 Automate Customer Support with JennyBot
Promote Your Solutions
Plug your solutions in conversation and help customers decide on the most electrifying product for their needs.
Serve More, Spend Less
Deflect up to 90% of chats and let your team concentrate on other tasks.
Give Customers 24/7 Service
Stand out from competitors with prompt conversational support round the clock.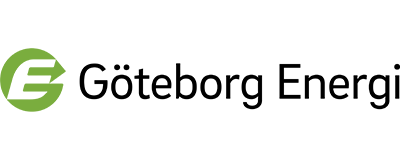 "Using the chatbot, we have been able to automate more than 60%...
of the repetitive questions, leaving more time for our agents to focus on more demanding tasks.
Thanks to the simplicity of JennyBot and with the frequent and fast support from GetJenny, we are able to keep training our digital co-worker more and more every day."
Linda Hay, Head of Customer Service at Göteborg Energi
Ready to Serve More Customers?
See JennyBot in action and learn how it saves time and money in your customer service.
Frequent Questions Energy Brands Have About JennyBot
Do you work with other Energy/Utility companies already?
Yes, chatbots built with JennyBot have already saved 100s of hours for customer service teams in energy brands around the world, including Göteborg Energi, Caruna, Väre.
What about your chatbot's privacy and security?
Our security and privacy policies are trusted by government bodies, healthcare providers and financial institutions. All chatbot transmissions are encrypted, and we use the best tools to ensure data privacy. The JennyBot service also fully GDPR/CCPA compliant. Read more.
What automation percentage can we achieve with JennyBot?
Our customers usually see about 60 - 90% automation rate within the first couple of months. Depending on how much time your team can invest on training the chatbot, you can achieve these numbers even faster.
What is your pricing model?
We have several pricing tiers depending on your needs, you can check them out here. Ask one of our team for a quote based on your needs. We do not charge start-up costs.
How do I put JennyBot on my website?
It takes only a few minutes. For a chatbot-only approach, a simple snippet is pasted into your website. For a live chat integration, we make the connection for you. No IT department required. Your GetJenny Customer Success Manager will always be on hand to help you.
Who trains the chatbot?
Usually your customer service agents teach the chatbot. JennyBot is simple to use, and they can immediately start working on it after a two-hours training with our team.
We can also build the chatbot for you, of course.
Why should I choose GetJenny?
To put it simple:
Our unbeatable experience in working with Energy and Utility brands around the world.
Ready-made chatbot templates that enable you going live in just 8 days.
Our solution was independently proven

10x easier to use

than competing solutions.
Our clients consistently

automate 60 - 90%

of online customer support within 3 months of deployment.
What are Energy Sector chatbot templates?
To make you benefit from JennyBot faster we have prepared Energy Sector chatbot templates. These are ready-made conversation scenarios that cover all most common questions Energy companies receive.
You can use the templates directly to launch the chatbot even faster, or to use them as an inspiration for your own chatbot building.
Get a Chatbot for Energy Demo Now:
Leverage conversational AI to improve your customer service for energy services. Offer up-to-date information on energy pricing or promote your energy consumption app. Keep your customers informed about power outages. GetJenny chatbots help you reach more visitors on your website and close new contracts thanks to RPA integrations with your customer relationship management software.
Give visitors an easy way to find out more about your products and services with in-conversation information and links to more detailed pages. Guide them to your higher-converting landing pages and grab the opportunity to acquire more customers on your website. All without needing to speak to a human representative.
Conversational AI chatbots become your automated sales and service solution.