Göteborg Energi Enhances Customer Experience with Chatbot Ellis
Working 8 hours a day with 60% automation
Göteborg Energi is an energy company owned by the City of Gothenburg. It sells and distributes electricity and other services to the second-largest urban area in Sweden. With the help of GetJenny they were able to automate more than 60% of their online support already during the first month and provide the best possible customer service in more complicated matters.
Month to go Live
Thanks to the simplicity of JennyStudio, it took only 1 month to go live with the chatbot.
Customer Inquiries Automated
On average, Ellis the chatbot deals with 60% of customer inquiries automatically.
Need: Göteborg Energi Wants to Make Their Customer Service More Efficient
At the end of 2018, Göteborg Energi started looking for ways to use their customer service agents' time and knowledge more effectively to solve more complex matters. They chose GetJenny, a trusted chatbot partner of Göteborg Energi's live-chat provider giosg, for a chatbot implementation project with the following goals:
Provide instant, automated answers to commonly asked questions
Free up customer service agents to solve more complex matters
Give the chatbot an initial knowledge base using current FAQ pages and chat logs
Chatbot should direct customers to Göteborg Energi contact form and/or call back when it does not know, or is not allowed to provide an answer and when there are no agents available.


Solution: GetJenny Chatbot Supports Göteborg Energi's Customers Through Giosg Live Chat Around the Clock
GetJenny helped Göteborg Energi create its first digital colleague, Ellis. A selection of Göteborg Energi's customer service agents became bot whisperers, training Ellis with support from GetJenny's customer success team. Chatbot Ellis was trained over the month of March 2019 based on data from giosg's live chat records.
In April 2019, its first month of operation, Ellis was already able to recognize 75 percent of customer questions. And Ellis is always learning.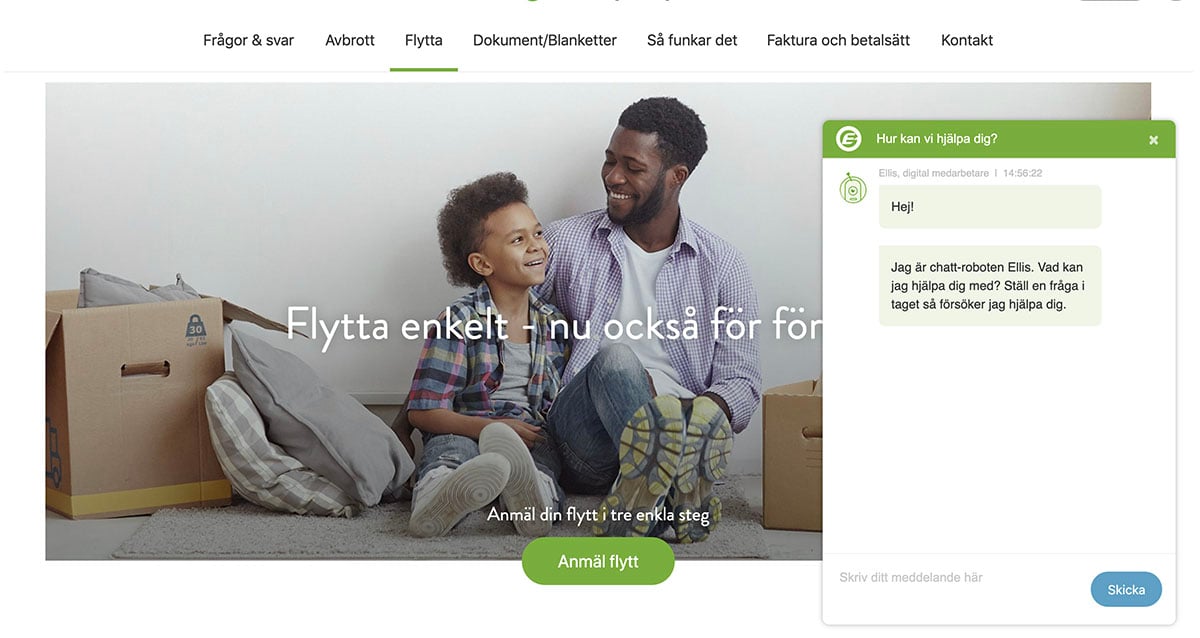 Chatbot Ellis transferred approximately 27% of the conversations to his human colleagues during the first month of operation. The average percentage of transferred conversations during the eight first months of operation was 40%.
Linda Hay points out, "We can clearly see that our customers want service from our chatbot but also from our customer service agents. The point is to make the workload more reasonable for our customer service team so that they can provide the best possible service in more complicated matters."
Thanks to the simplicity of the user interface and the fast support from GetJenny, we are able to keep training our digital co-worker Ellis more and more every day.
Linda Hay
Head of Customer Service, Göteborg Energi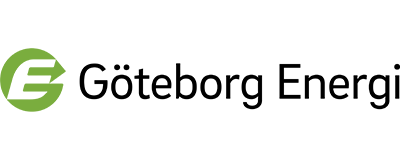 Results: How Göteborg Energi's Online Customer Service has Changed Since Chatbot Ellis
Göteborg Energi's customers often report that both live chat and chatbot are a frictionless way to get answers and information. After Ellis was introduced, the nature of customer service work has changed significantly.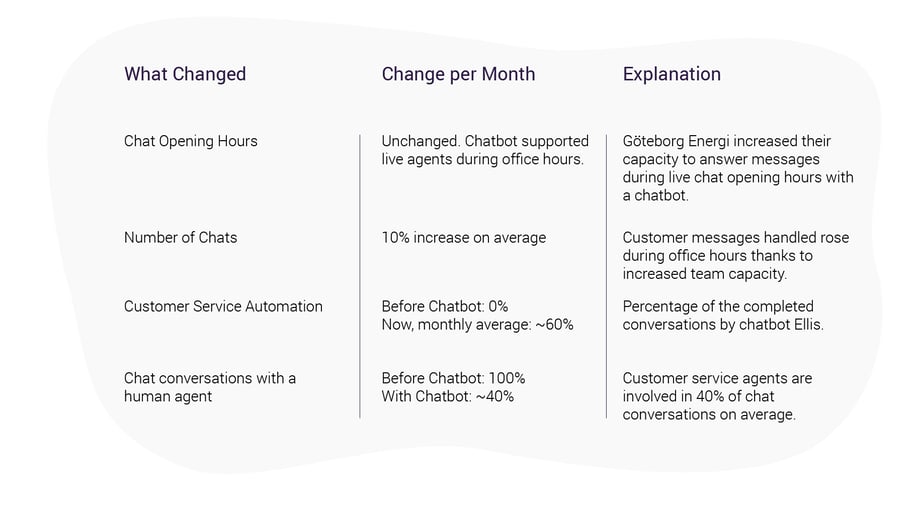 Now Ellis handles most of the repetitive questions, while its human colleagues now have more time to focus on complex customer service situations, where essential human skills like creative thinking, empathy, emotional intelligence, and life experience are needed.
Following their chatbot's successful automated support and the increased chat capacity for their customer service team, Göteborg Energi expanded chatbot Ellis to serve customers 24/7 from April 2020 onwards.
"We plan to continue working with our partners GetJenny and giosg so that we can offer exceptional customer service in 2020 and beyond," summarizes Linda Hay.
Ready to Enhance Your Customer Support? Request GetJenny Demo!
Read more Customer Stories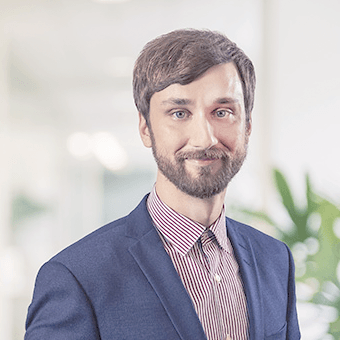 Electricity company extended their brand with a conversational AI chatbot.
Learn how Väre's chatbot automates an average of 94% of support messages.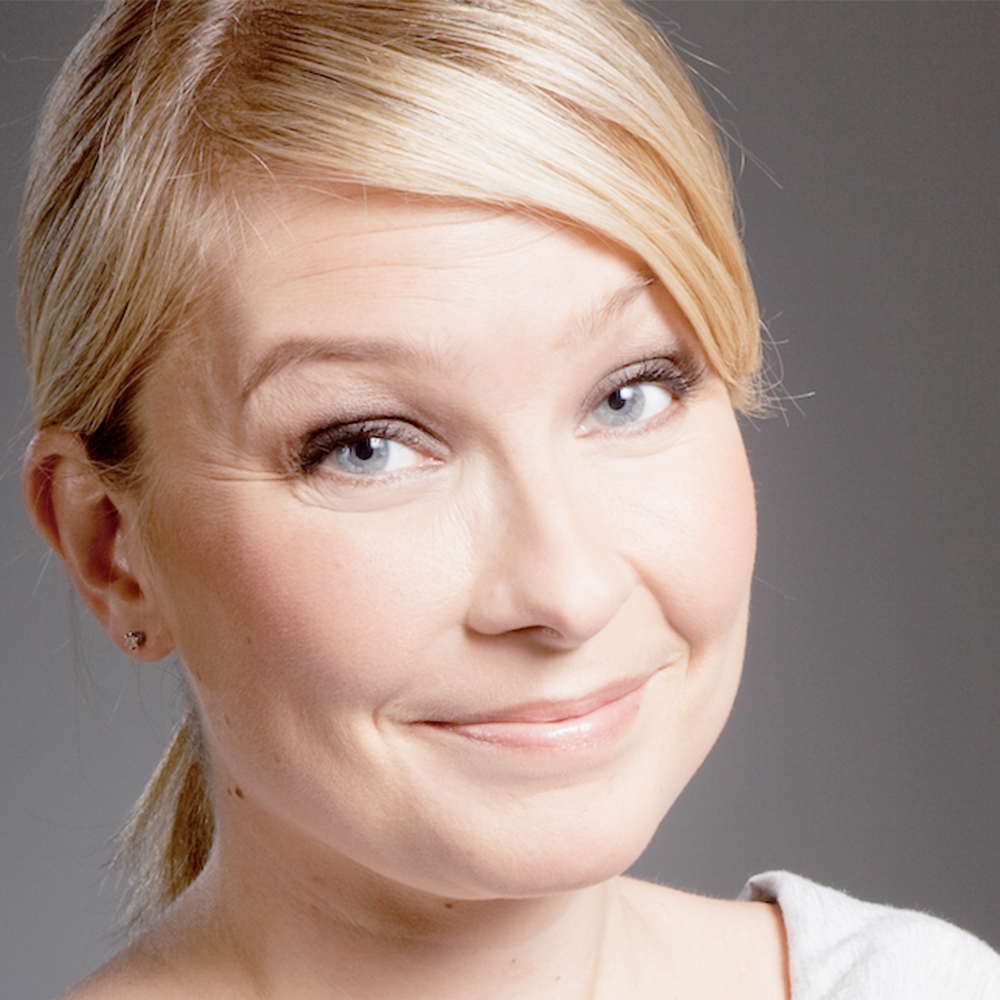 Finland's Largest NGO hits 90% Automation With a Chatbot
Yrittäjät choose GetJenny and hit 90% automation rate in only four months.