Finland's Largest NGO Helps Entrepreneurs with a GetJenny-powered Chatbot, Hits 90% Automation in Four Months Yrittäjät wanted to enhance their customer experience using chatbots. After an extensive comparison search, they chose GetJenny as a chatbot provider and built a chatbot that delivers a 90% automation rate.
Background
Yrittäjät is an NGO which serves small- and medium-sized enterprises (SMEs) and their owners. Its mission is to create better conditions for entrepreneurship, to improve the position of entrepreneurs and ultimately, to make Finland a more entrepreneurial society. Yrittäjät represents 115,000 enterprises and is Finland's largest business-related organization.
Some of the member services Yrittäjät offers include legal services; a document bank full of business and agreement templates; training sessions and webinars; and online business support for entrepreneurs.
Yrittäjät Needed to Resolve Common Issues Automatically
The amount of information available on Yrittajat.fi is enormous. Taru Jussila, VP of Communication, recognized that they needed to simplify information search and retrieval for the website.
Yrittäjät also needed to streamline their services offering: to prioritize the load for phone services by handling common issues via chatbot on their website, and having the chatbot redirect customers to a human if more personal help is needed.
Choosing GetJenny was Easy
With a need firmly established, Taru and Digital Marketing Specialist Arttu Talvela carefully studied their options for chatbot implementation on Yrittäjät's website. They got assistance from independent AI consultants in Finland and around the world, and met multiple chatbot providers.
For Taru and Arttu, choosing GetJenny was an easy choice. "In the end, the sales pitch and customer experience were the factors that made the final solution pretty easy. It's important for us that the provider finds us an interesting customer".
"Implementing GetJenny to our needs has worked well and we are receiving good feedback from our members"
says Taru Jussila, Executive Vice President of Communications at Yrittäjät.
Results: High Automation Rates from the Very
Beginning
Yrittäjät have integrated their chatbot with a live chat service provider and measure their chatbot performance on completed conversations against transferred conversations. Completed conversations are unique chats with the chatbot that are not transferred to a human, while transferred conversations are those that a chatbot successfully transfers to a human.
These two figures used together produce an automation rate, or the percentage of conversations a chatbot is able to solve independently.
An important factor to note is that chatbot conversations increased, but as the chatbot learned more answers, the number of questions that had to be transferred to human support gradually went down, leading to an increased automation rate.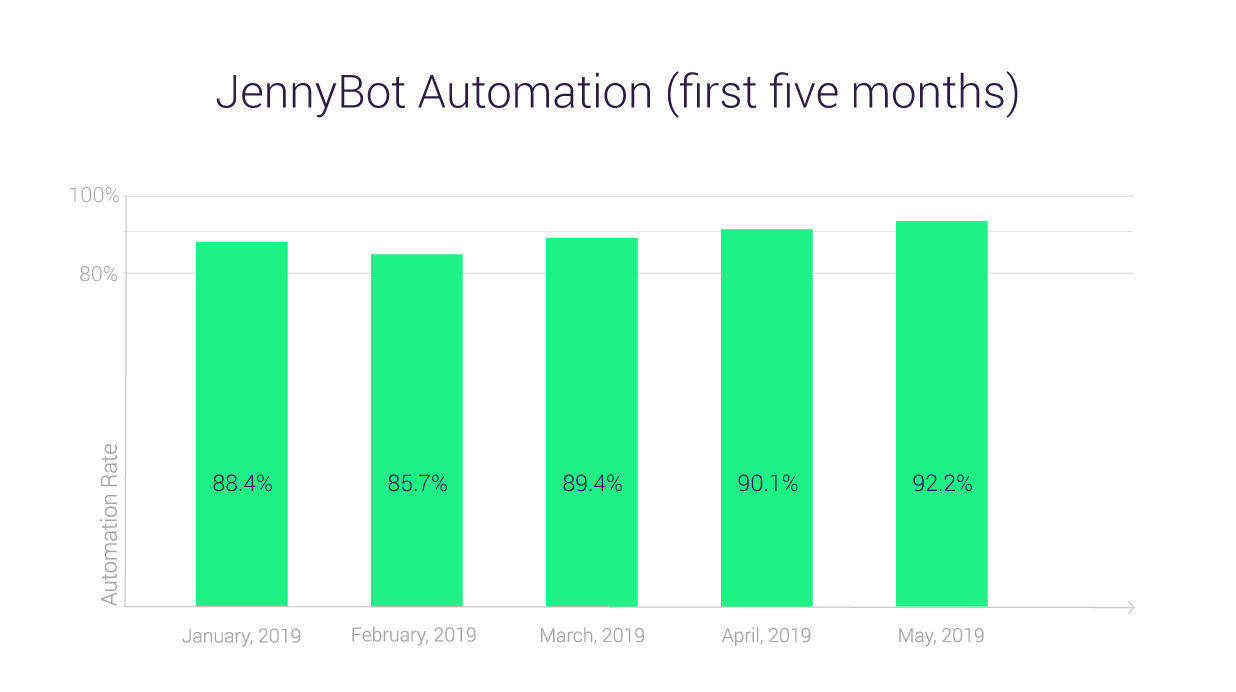 GetJenny Gives Continuous Support
From the on-boarding onwards, Yrittäjät has been happy with the implementation of GetJenny. "Implementing GetJenny to our needs has worked well and we are receiving good feedback from our members", Taru explains.
Yrittäjät's team has also praised GetJenny for their customer service and support, highlighting their troubleshooting skills and responsiveness if there's any difficulties.
GetJenny is enhancing what we do —
helping us to help Finnish entrepreneurs. Chatbots are important digital touchpoints and essential to an organization's digitalization journey.
Taru Jussila
Executive Vice President of Communications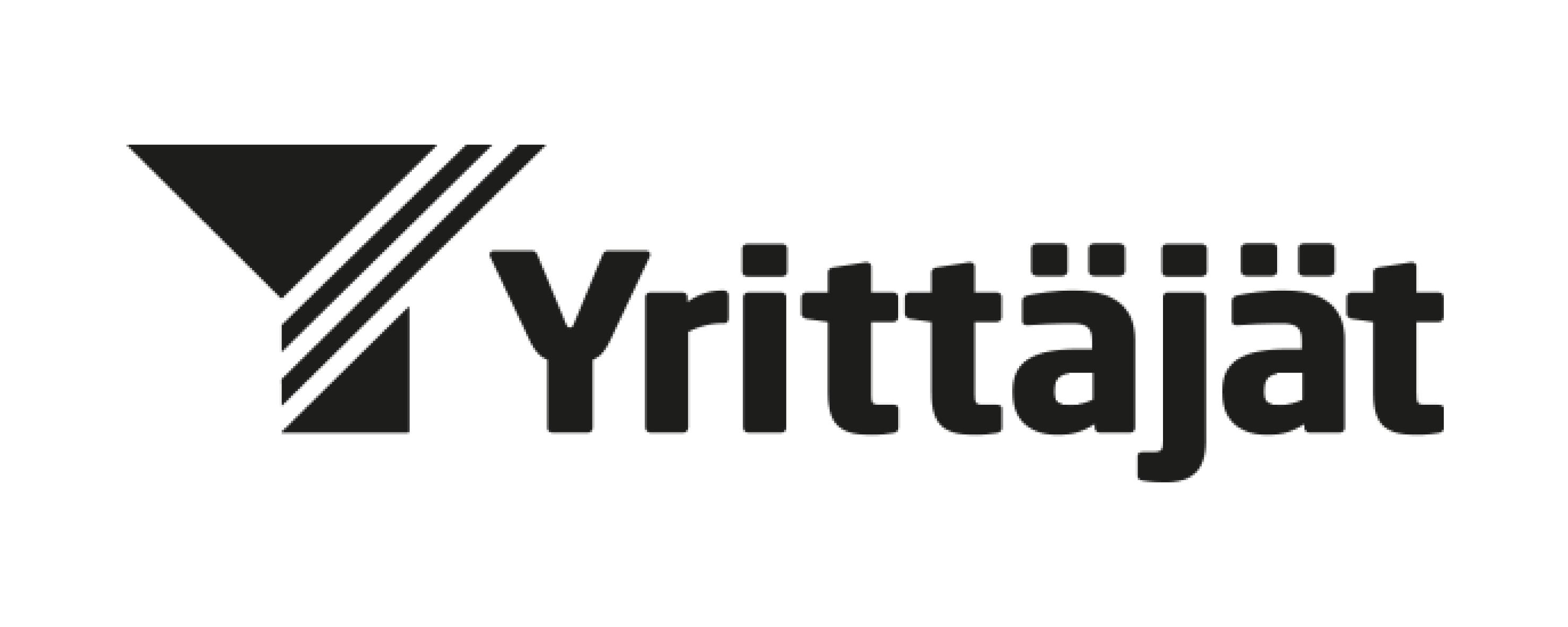 How Chatbots Will Redefine Yrittäjät's Customer Experience Strategies
Yrittäjät has twenty regional offices and nearly 400 local associations. Following their already successful website chatbot, they will be looking into other automation use cases that chatbots provide, such as faster internal communication.
Yrittäjät is also looking to use their current GetJenny chatbot to further increase digital sales in their online channels.
Taru sees that chatbots are an integral part of a company's digital strategy: "GetJenny is enhancing what we do - helping us to help Finnish entrepreneurs. Chatbots are important digital touchpoints and essential to an organisation's digitalisation journey."
Want to Automate your Customer Support? Join our Demo Call:
Read more Customer Stories