Media Conglomerate Hits 86% Automation in Customer Service with Self-Service Robotic Process Automation
A-Lehdet's Aaro, a chatbot with an RPA integration
A-Lehdet leverages the strength of GetJenny chatbots to automate frequent customer service requests and give customers power to manage their subscriptions 24/7. No queues required.
Extra Hours Open in Chat
Aaro the chatbot gives A-Lehdet power to serve customers via chat 24/7.
Higher Chat Engagement
Visitor engagement with the chat window tripled after chatbot implementation.
Customer Queries Answered by Chatbot
A-Lehdet's human agents now only need to focus on 7 out of every 50 chat conversations.
Background: About A-Lehdet
A-Lehdet is a Finnish media conglomerate. They publish 20 print magazines regularly throughout the year, serving 2.8 million readers. But publishing doesn't stop with print. Their five lifestyle websites average 3.1 million monthly page views each. A-Lehdet boasts a directory of 29 popular Finnish social media influencers, and their twelve email newsletters serve 625k subscribers.
Need: Make It Easy and Quick for Customers to Manage Their Subscriptions
A-Lehdet serve their customers with live chat using Ninchat. With the growing demand for chat-based customer service, they saw that they needed to free time for their human customer service agents and offer an effortless self-service solution for their customers.
When A-Lehdet chose GetJenny as a chatbot provider, they had very clear needs:
give customers 24/7 service
reduce the burden on human customer service agents
offer self-service subscription cancellations through robotic process automation (RPA)
"Our customers needed help in online customer service with questions related to transactions and order changes 24/7. We felt that the best way to guide them on basic issues is through a bot, leaving customer advisers time to deal with complex issues during office hours." explains Marko Lehtokangas, Customer Service Manager at A-Lehdet.
Solution: A Two-Phase Service and Robotic Process Automation Project
A-Lehdet use the Advantage CRM tool to manage their customer database and relationships. To offer self-service subscription management for customers, their chatbot must connect and integrate with Advantage. This is a job for the GetJenny technical team. So the chatbot project with GetJenny was split into two phases.
Phase One: Automate Frequently Asked Customer Questions
A-Lehdet kicked-off with their named customer success manager. They reviewed frequently asked questions posed by customers and easily taught them to their new chatbot, Aaro.
Now, Aaro solves simple customer questions automatically. And thanks to GetJenny's plug-and-play integration with Ninchat, anything Aaro can't answer transfers to available live chat customer service agents.
"Our kick-off experience with GetJenny went really well. They were instantly available for questions and we got some great tips along the way" - Marko Lehtokangas
GetJenny chatbots save time for our customer advisors.
Customers can manage their subscription cancellations 24/7 and frequently asked questions are automated thanks to Aaro, our chatbot.
Marko Lehtokangas
Customer Service Manager, A-Lehdet

Phase Two: Self-Service Subscription Management with RPA
A-Lehdet serve a large database of customers who have purchased magazine subscriptions. In the interest of smooth customer experience, A-Lehdet wanted chatbot Aaro to identify and authenticate customers and allow them to edit their magazine subscription preferences in the chat window, without needing to call or talk to a human service agent.
For a chatbot to be able to do this, it needs to connect to the customer relationship management database and needs to be able to read and edit that database. The chatbot also needs to be able to identify the customer correctly.
At GetJenny, our technical team created a way for Aaro to communicate with A-Lehdet's customer relationship management platform, Advantage CRM. We also developed a text message authentication service to securely identify A-Lehdet subscribers:
Customer asks Aaro to manage subscriptions
Aaro asks the customer for their phone number
Aaro checks this number with the CRM and sends a secret unique code in a text message to the phone number
The customer receives the text message with the code and gives it to Aaro in the chat window. He now knows who the customer is and shows them their subscriptions to manage.
A-Lehdet customers can now manage their magazine subscriptions without needing to wait in line for a human customer service agent.
GetJenny developed the integration to connect Aaro to A-Lehdet's CRM and authenticate their customers in about a week.

A-Lehdet's chatbot, Aaro, gives visitors self-service options to manage their subscription settings.
Results: Aaro the Chatbot Saves Time and Improves Customer Experience with 24/7 Process Automation
"GetJenny chatbots save time for our customer advisors. Customers can manage their subscription cancellations 24/7 and frequently asked questions are automated thanks to Aaro, our chatbot", Marko reports.
What Changed

Change per month

Explanation

Chat Opening Hours

Increased 363% (522 hours)

A-Lehdet uses the chatbot to serve their customers 24/7

Number of Chats

300% increase
Conversational engagement through the chat window tripled after Aaro was implemented.

Customer Service Automation (bot deflected customer issues)

Before Chatbot: 0%

Month One: 44%

Month Five: 58%

Month Ten: 86%

Aaro deflects a growing percentage of customer queries every month, saving human operatives valuable time.

Chat Conversations With Human Agents

Before Chatbot: 100%

After Chatbot: ~15%

Aaro automates 86% average of total chat conversations.

Future Plans
Following Aaro's success with the subscription management process automation, A-Lehdet are considering offering more self-service options with their chatbot. "We will keep developing our chatbot and implement more process automations where possible" explains Marko.
A huge thanks to A-Lehdet and especially Marko Lehtokangas for helping us with this case study. All their insights and comments were invaluable to its writing.
Offer Customers True Self-Service, Request a GetJenny Demo
Read more Customer Stories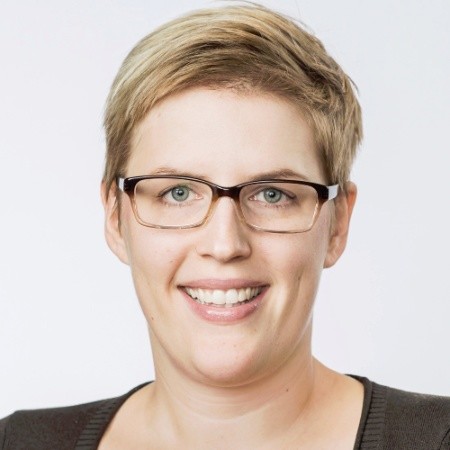 Finnkino reduced customer service workload by 62%
WithJennyBot, Finnish largest cinema chain improved their website engagement rate and reduced customer support agent load by 62%.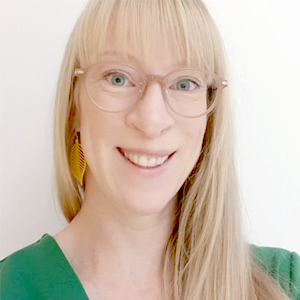 90% Conversations Automated Every Month
Mutual insurance firm, Turva, saves time and generates more sales while JennyBot takes care of most of customer questions.