JennyWidget: Better CX on a Budget
Customizable, smart AI chatbot on your website. No live chat required. No technical skills necessary.
What is JennyWidget?
JennyWidget is standalone chatbot for your website. You don't need a live chat team to take advantage of AI chatbot technology.

It gives your customers instant and automated support 24/7 and makes it easier to connect with your business.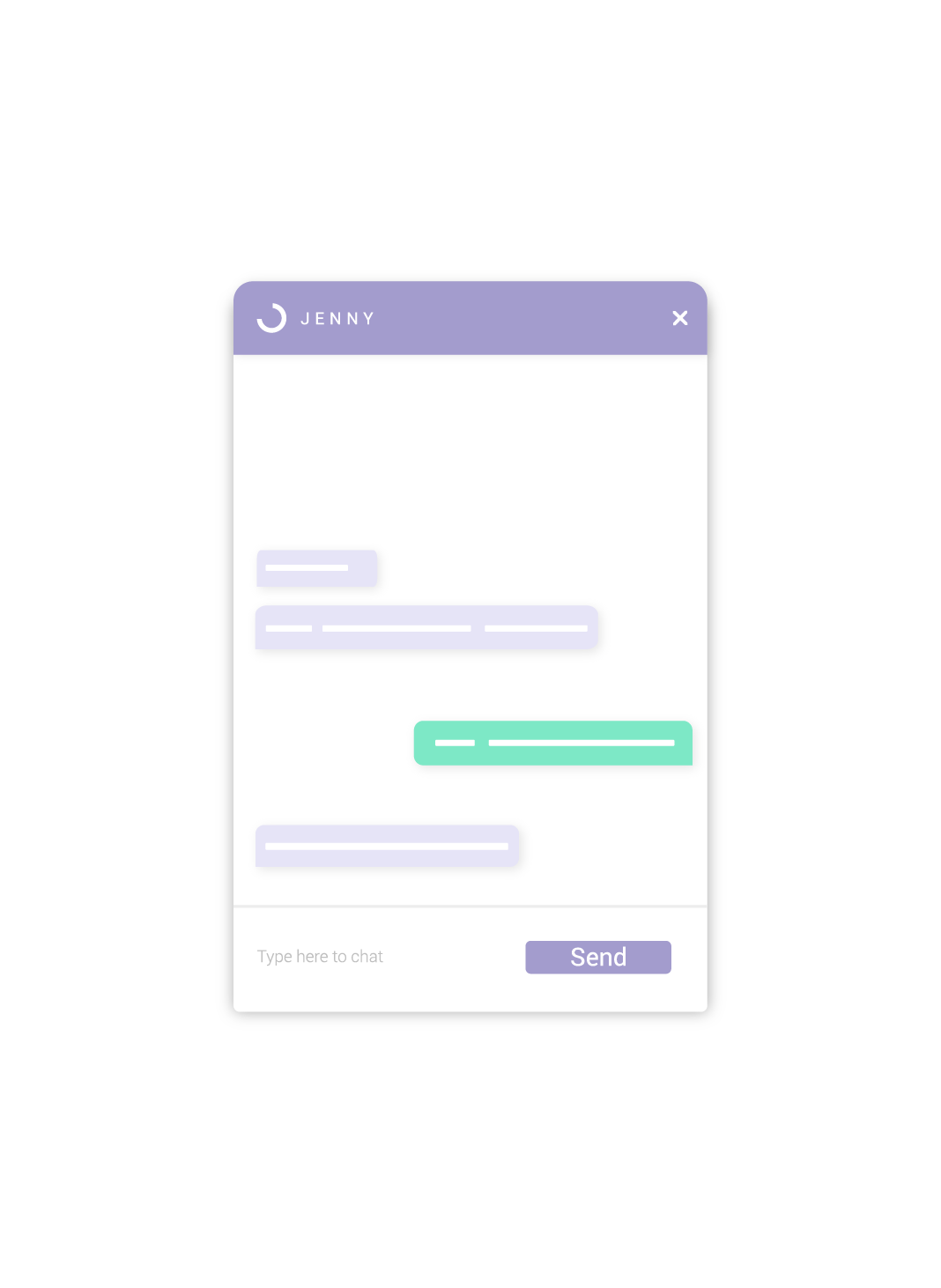 Support Your Customers 24/7
Serve your customers even when the phone lines are closed. JennyWidget answers those frequent questions that clog up your support inbox and gives your agents time to focus on more complex customer service issues.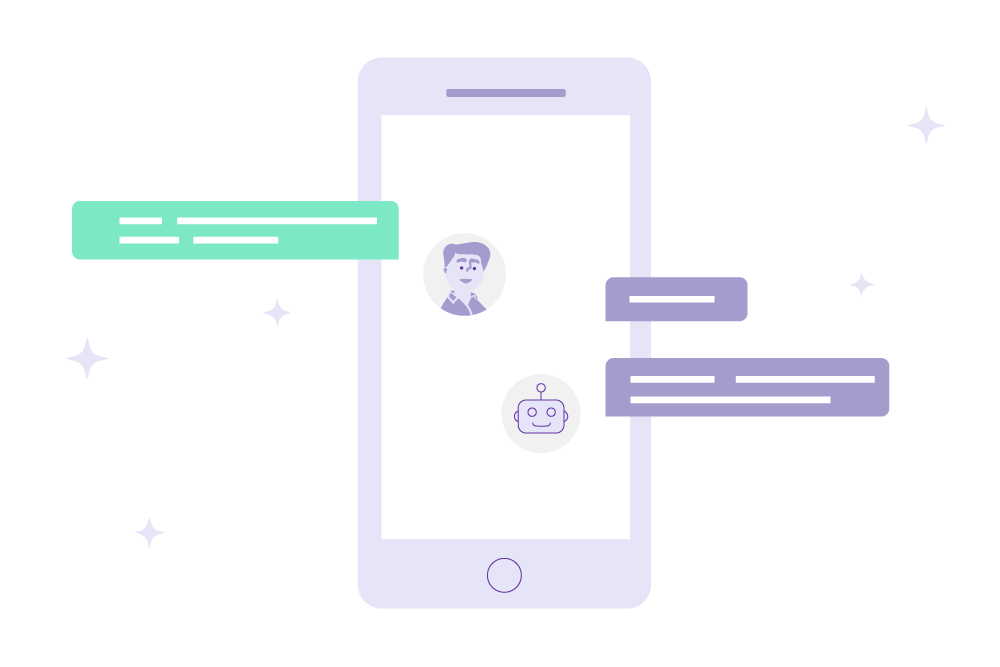 Conversational Sales by AI
Qualify your leads with a quick chat. Guide them to the right solution for their needs and maximise potential revenue in every conversation.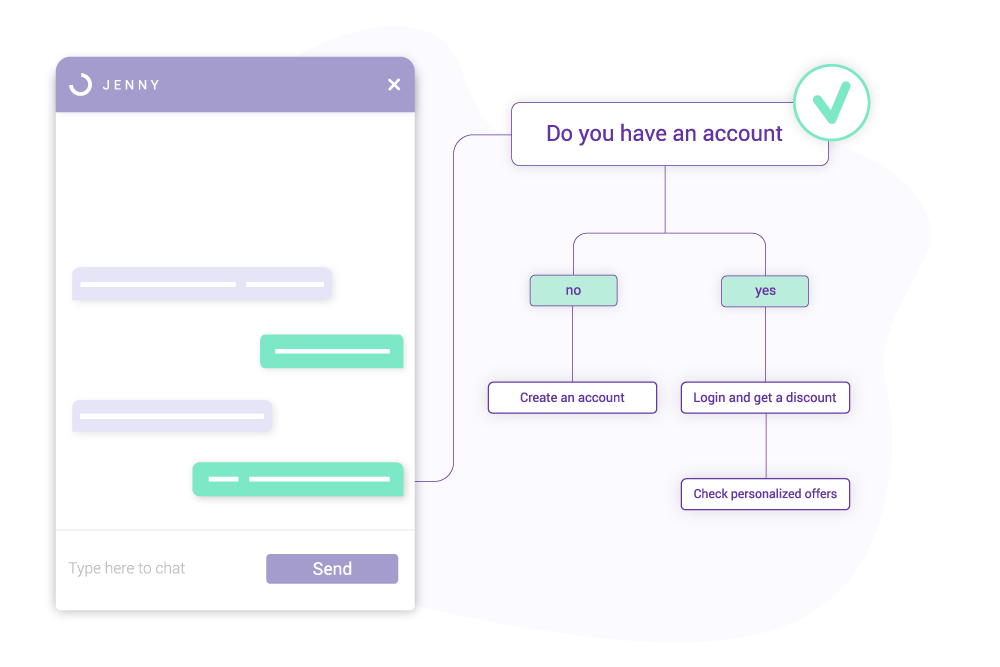 Simple, Powerful and Customizable
Interactive chat that captures leads and engages visitors. Augment your funnel with JennyWidget!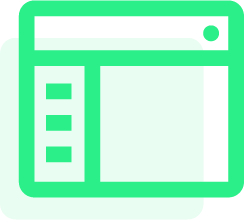 Responsive
JennyWidget automatically adjusts depending on the screen size and orientation of the device.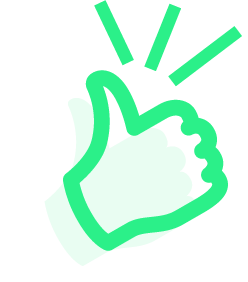 Feedback Collection
Chatbots gather more feedback through conversations than traditional survey software.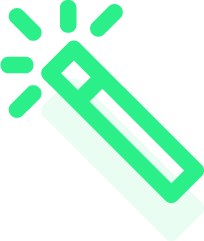 Accessible
JennyWidget meets accessibility requirements and can be adjusted by every end user to fulfil their needs.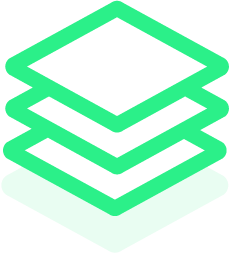 Rich Media
Use videos, GIFs, images, emojis, and other fun content to spice up conversations.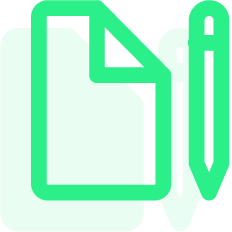 External and Internal Links
JennyWidget helps your visitors navigate on the website and the web.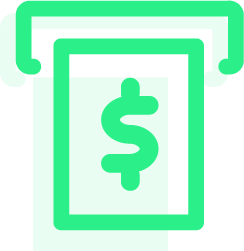 Lead Collection
Your online SDR. Catches more qualified leads with a simple conversation.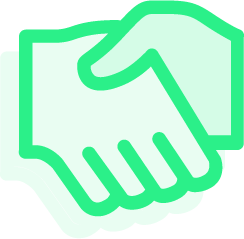 Personalization
Our widget calls your website visitors by name and uses previous data to give every visitor exactly what they look for.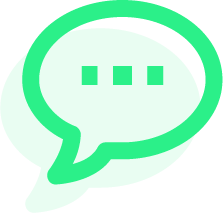 Human-Like Conversations
From calling each customer by name, to adjustable delay in message sending - our widget fully mimic human-like conversations.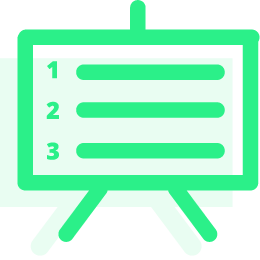 Integrations
JennyWidget connects and retrieves information from your database, CRM, service solution, or even a simple spreadsheet.
Your Brand. Your Way.
Customize JennyWidget to your brand guidelines.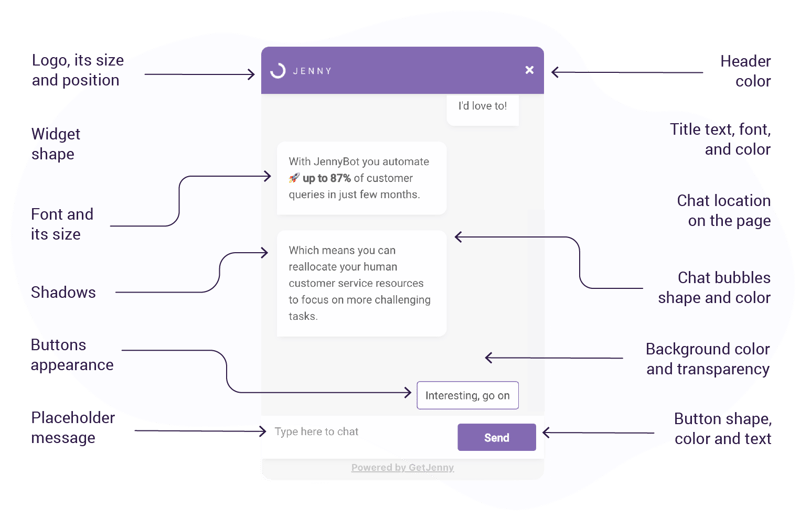 GetJenny platform is versatile and easy-to-use.
You don't need to know coding or be an IT expert, it's a chatbot platform that simply delivers results. It feels like we have full control over JennyBot and it's capable of doing a lot of things for us.
Riina Leinonen
Customer Service, LUT University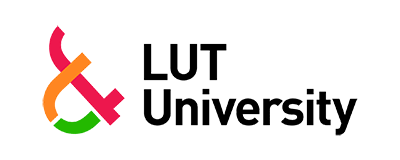 JennyWidget - Q & A:
How long will it take for JennyWidget to answer a customer?
Less than a second. To be exact, 3/4 of a second. Or, you can also increase the delay if you like.
Can my team manage JennyWidget?
Yes. Your team can track your chatbot's performance, make changes and add new answers and automations in the easy-to-use JennyStudio.
How do I put JennyWidget on my website?
You get a script and paste it on your website. Done. Simple as that.
Are the widget conversations encrypted?
Do I need to have live chat to use JennyWidget?
No. JennyWidget is designed so you can start offering conversational self-service to your customers on your website without a live chat team in place.
Can I add a Live Chat integration after using JennyWidget for a while?
Where can I see/test JennyWidget?
Look down. We use JennyWidget on this page. Give it a whirl and see what you think. For a complete view of the JennyWidget capabilities and how it works with JennyStudio, feel free to schedule a demo with us.
Can I use buttons in JennyWidget?
Yes. Buttons can be useful as links to your pages, to clarify your customer's intent, to perform an automated action like opening a support ticket, or to simply offer a range of options to choose from.
Learn More About AI Chatbots
The easy, fast and efficient way to start talking to your customers.
Security
Protect your customers' data sovereignty with industry standard encryption and fully GDPR compliant chatbot technology.