Customer Service Savings During COVID-19: A Chatbot Case Study
Unemployment fund YTK tell their chatbot success story in 2020.
In March 2020, Finland's largest unemployment fund experienced a leap in service inquiries with almost 400% more conversations in their chat service alone. We spoke to Anne Rautu, Marketing Manager at YTK to learn their experiences with their chatbot Iiris before and during the COVID-19 crisis period.
What does YTK do?
Yleinen työttömyyskassa (YTK) translates to English as the General Unemployment Fund. As an independent unemployment fund, we ​provide earnings-related security to our 470,000 members.
Our mission is to secure our member's livelihood during uncertain times, for example in periods of unemployment, lay-off, part-time work, part-time entrepreneurship, and alternation leave. We provide this security to 20% of all wage earners in Finland.
Why Did You Need a Chatbot?
Our customers ask a lot of recurring questions to which there are easy and simple answers. There's already a lot of information on our website, but not all customers might be able to search for an answer with the right terms, or know what to look for at all.
We wanted to make it easier and faster for our customers to do business by providing them with an easy channel to ask a question and get an answer at a time that suits them without queuing for customer advice.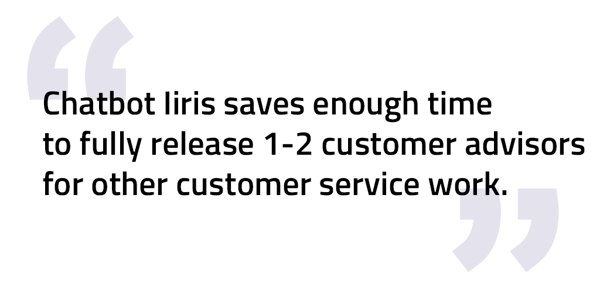 The solution we found to the problem was a chatbot. With a chatbot, we could expand our customer service beyond the actual service hours. Our chatbot, Iiris, operating 24/7, is able to identify a customer's actual question, even if the customer doesn't know the exact terminology to use.
Chatbot Iiris works at the frontline of customer service, and frees up tasks so that her human colleagues can handle more demanding customer service situations. Depending on the season, chatbot Iiris saves enough time to fully release 1-2 customer advisors for other customer service work.
Why Did You Choose GetJenny?
We decided to use a GetJenny chatbot in the spring of 2018.
We were convinced by GetJenny's good references and how their demo proved the easy-to-use interface, both for teaching the chatbot and for monitoring analytics.
Implementation was easy. It wasn't a heavy IT project, we got started with a brief introduction to the interface, which made it easy for us to start doing the bot's teaching work independently. When we went live, any technical arrangements were reliably handled between GetJenny and our live chat platform supplier giosg.
As an unemployment fund in 2020, how did the onslaught of COVID-19 affect your customer service operations?
Our customer service experienced a huge peak in demand caused by the uncertainty revolving around the novel coronavirus and our chatbot Iiris has proven to be an invaluable help thanks to its good groundwork and fast scalability!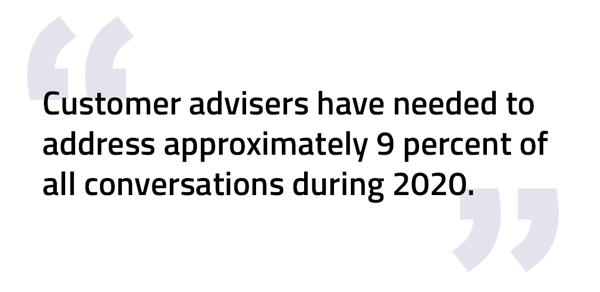 In the spring of 2020, chatbot Iiris experienced the total of 2019's conversation volumes as early as the end of March, even though the previous year was not quiet for our customer service. There were 41,000 bot conversations in 2019, but by the end of May 2020, there were already 75,000 conversations!
Within our customer service opening hours, customer advisers have needed to address approximately 9 percent of all conversations during 2020. That's 9 out of 10 conversations dealt by chatbot Iiris.
As the number of conversations began to rise, we assigned one customer advisor as a full-time Bot Whisperer so we could respond quickly to new types of questions posed by the coronavirus pandemic. Through chatbot Iiris, our customers get urgently needed help immediately, even while other support channels are congested. Chatbot Iiris's effectiveness is also reflected in the fact that the average feedback has remained at a good level and even increased slightly during the Spring of 2020, despite the fact that congestion caused by coronavirus in other channels has certainly annoyed customers in the midst of an already worrying situation.
How will you develop chatbot Iiris with GetJenny in the future?
GetJenny just introduced a new user interface. We're following with interest how their new method of sentence-based teaching works and delivers in practice. The first results have been very promising.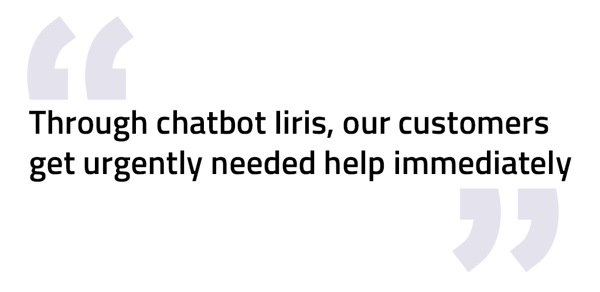 Chatbot Iiris is our front-line customer service advisor, so it is paramount that we can continue to develop the best possible operating environment for the chatbot, where both chatbot and Bot Whisperers are confident that we are providing our customers with a first-class customer experience.
About Anne Rautu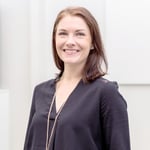 Anne is the Marketing Manager at YTK. With eight years of experience in customer service and communication roles at YTK, she has played an integral part in developing the chatbot project at YTK.
We reached out to Anne to comment on the jump in conversations handled by chatbot Iiris amid the uncertainty following the lockdowns during the COVID-19 pandemic. The article above is a translation from her original comments in Finnish.
How YTK's Chat Analytics Changed During COVID-19
These are taken from JennyStudio analytics, and report how YTK's chat results changed with chatbot Iiris before and during the peak of the COVID-19 crisis.
More Conversations
Number of customers who contacted YTK via chat on their website. Includes live chat.
| | |
| --- | --- |
| 01-02/2020 | 03-04/2020 |
| 15,437 | 45,689 |
Higher Deflection
Increase in conversations chatbot Iiris handles during live chat service hours, without human intervention.
| | |
| --- | --- |
| 01-02/2020 | 03-04/2020 |
| 66.2% | 71.3% |
Customer Satisfaction
Remains unchanged during the COVID-19 peak. Average monthly number of customer feedbacks below:
| | |
| --- | --- |
| 01-02/2020 | 03-04/2020 |
| 66 | 188 |
Ready to Enhance Your Customer Support? Request a GetJenny Demo!
Read more Customer Stories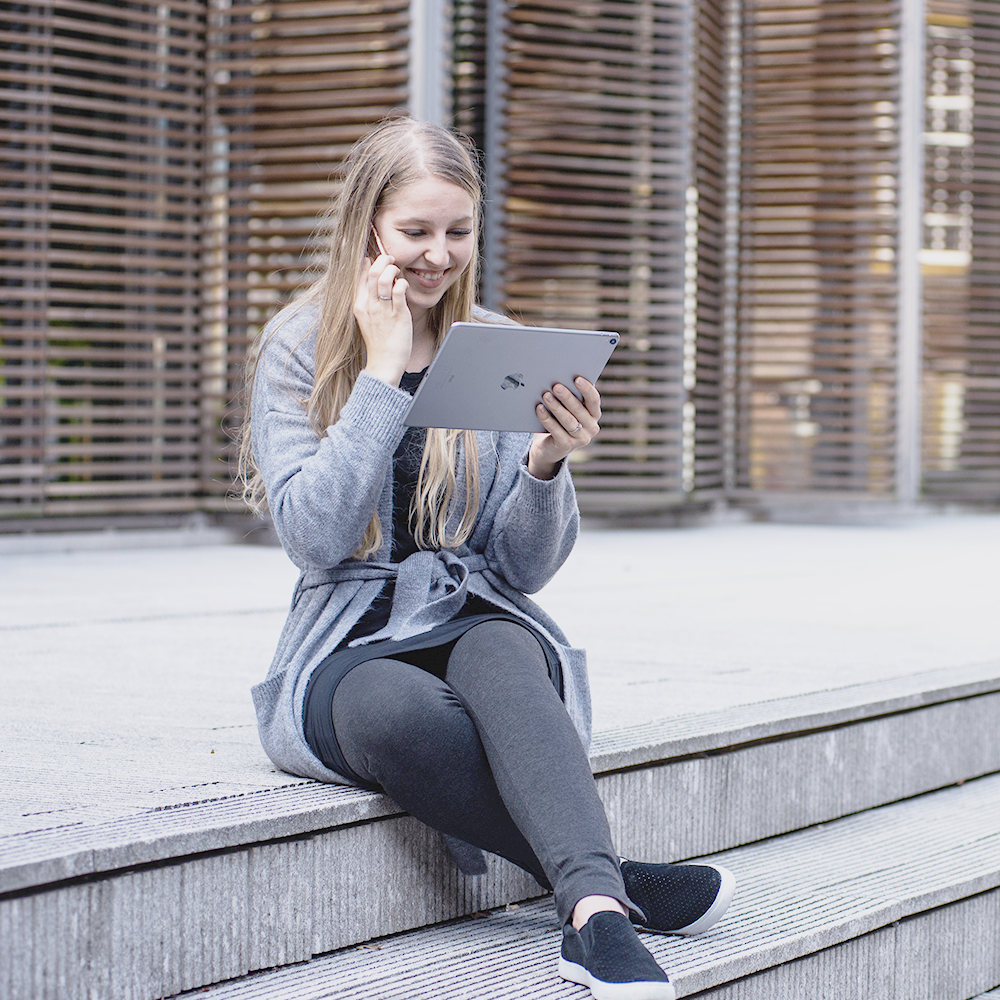 Improving the Overall Customer Satisfaction With a Chatbot
Learn how HOAS chatbot contributed to the improved overall customer service satisfaction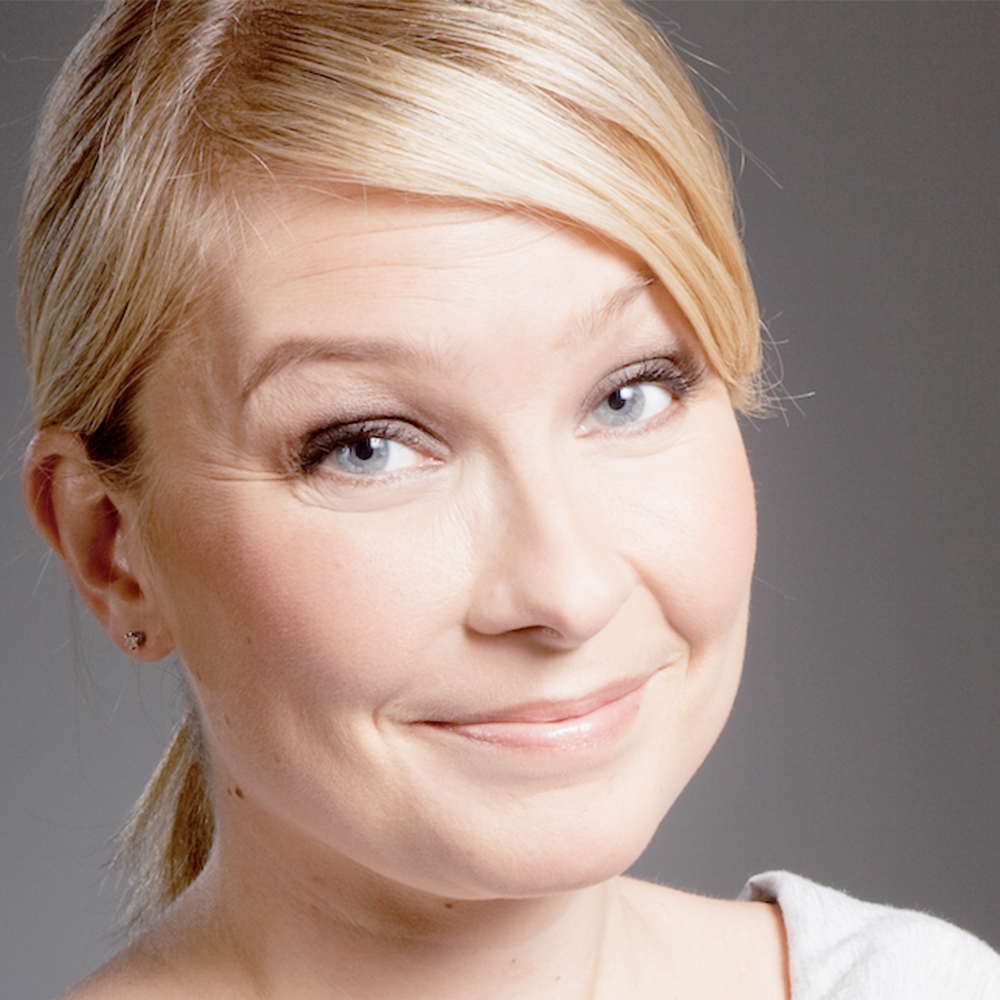 Finland's Largest NGO hits 90% Automation With a Chatbot
Yrittäjät choose GetJenny and hit 90% automation rate in only four months.