2016 was the year that chatbots and AI got BIG. It was a busy year for all of us, with over 34,000 bots released for Facebook Messenger alone, and now we have a bit of clarity on whether it's going to be a passing fad or the bots are here to stay.
HubSpot co-founder and CTO Dharmesh Shah asked an important question: "Are chatbots going to be a passing fad or the next big thing?"
His answer: "I think they're going to be the biggest wave we've seen in technology in the last two decades." For marketers, software that you can converse with using natural language is forever changing the way users discover content.
And to that extent, he's not wrong. More and more websites we visit greet you with an automated message through a chat box, and you might get the answers to your questions even before realizing you're conversing with a bot.
So the fact that the tech has finally caught up to the theory is paying off in different ways. One of the most interesting players in this space is Nvidia, which is moving from powering video cards to powering deep learning.
Bots that can do almost everything
To give you an idea of where bots are now, have a look at Telegram's "Fast and useful" competition winners:
@icon8bot – an AI-based bot for applying filters to photos using neural networks and machine learning tech
@integram_bot – a bot that supports setting up integrations with third-party services for developers such us Trello, Gitlab and Bitbucket
@werewolfbot – a 'Werewolf Game' bot for group chats which Telegram says has been popular in SE Asia
@strangerbot – a bot that connects two random users to chat anonymously which Telegram claims "gained huge popularity after going viral in Southern Europe"
@octopocket_bot – a smart-wallet bot that allows users from the EU to transfer money to each other and is integrated into the ATM system of Spain
If you're an old web user, you may recognize some of these bots as resurfaced IRC bots from the heyday, but the consumer applications are fun and engaging. These also highlight key features of bot technology: connecting services with a conversational UI on top of it for easy use. This lowers the technical barrier to entry that can have some great applications, as for that role businesses now typically employ people who are familiar with the services themselves to translate customer / other departments wishes.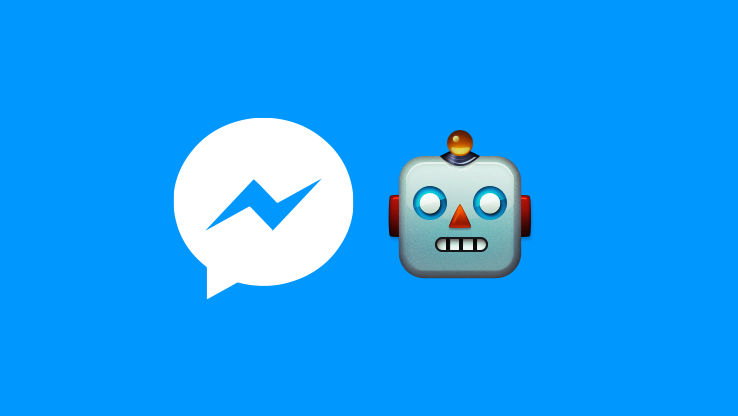 A great bot starts from planning
However, there was also a bunch of chatbots that missed the target. Be it the fact that they're neither artificial or intelligent, a plethora of companies took on the bot wave and just tried cramming a feature that was finely supported by boring old UI-s under a conversational engine.
Owals Afaq over at techcrunch went through the pain of testing some of these services.
The takeaway here is that if a chatbot tries to be too general, promises too much or tries to be too broad – then no matter the marketing or shiny UI, it's going to suck, and it's going to tank.
Don't re-invent the technology
In other notes, there's been some interesting projects – like the much awaited viv.ai, which aims to connect a bunch of different services under a conversational system. There's also a lot of services coming out that aim to help people build their own bots with their technology (such as kitt.ai).
And if that wasn't enough to convince you that these bots are here to stay, just look at the acquisitions: the tech giants all rushed to buy AI service providers to broaden their own intelligent agent offerings. While the numbers are undisclosed, within the startup circuit these actions will bring more players to the table.
This is further emphasized by the fact that "generic chatbots" are pivoting towards "purpose specific" bots – an obvious play that focuses both on their dominant use cases and takes advantage of the fact that – bluntly put – we can do specific right, and we fail when we try to be too generic.
It's been an exciting year for all of us, and we can't wait to see what will next year bring!