Every child, everywhere, no matter their background, is entitled to a childhood.
Pablo Pérez took this idea to heart a year ago when he founded an inclusive basketball club. Pablo noticed that the parish of Kallio had a sports hall and started talking with the parish pastor, Petri Patronen, about providing it as a place for children to learn and play basketball. Petri decided to prioritise time in the sports hall to give the kids a place to train. This is how Alppila Basket (Alba) was born.
Alba is sponsored by the parish of Kallio and gets free use of the sports hall to practise in. Pablo left his sales career in November last year and is fully focused on training children to play basketball at Alba. An experienced coach with over ten years of experience coaching basketball, his dream is to give every child, regardless of their background, a chance to be a part of a team, to make friends and to play basketball.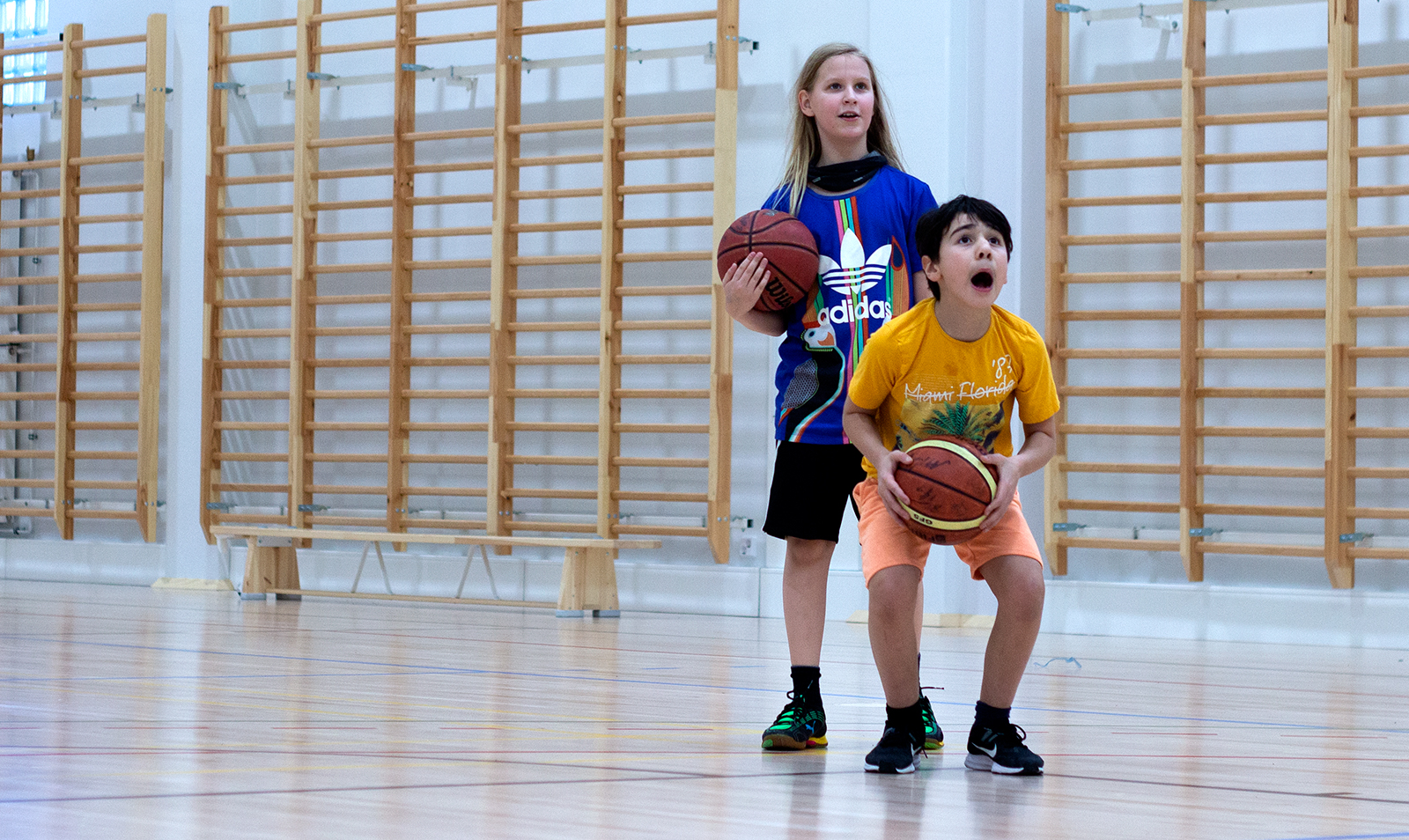 In a country like Finland where playing a sport can easily cost over a thousand euros per child per season, Alba's philosophy is about playing, not paying. Costs are subsidised either partially or fully by sponsors, allowing kids from any background to join. Pablo's values for sport are the core values for Alba:
Respect: respect yourself, your teammates, opponents, coaches and referees
Openness: everybody is welcome and equal in Alba, regardless of their socio-economic background
Healthy Competitiveness: play for fun, Alba is about building self-discipline and a healthy lifestyle; if they happen to win some competitions along the way, that's a bonus
Alba started playing junior league games in the fall season of 2019, less than a few months after the team was formed. And now they've won their category to qualify for the second division in the spring season of 2020. Yet, in their facebook posts, it's humble, team-focused victories and losses.


When the GetJenny team learned about the work Pablo is doing with kids and Alba's value-based system, we knew we wanted to help. Alba needs additional sponsors to make it possible for all kids to play, and we are proud to contribute to this cause. As a Christmas gift on behalf of our customers, GetJenny has sponsored Alba so that three more children can have a hobby, make friends and be part of a team without paying a cent.
Riku Salminen, GetJenny's Director of Partnerships, who brought this amazing cause to our team, summarises our feelings about this perfectly:
"What Pablo and Alba have done, and are doing, breaks divisions we'd sometimes prefer to pretend don't exist. Every child needs to have the chance to learn, grow and develop together as one respectful community and it's our responsibility to help whenever and wherever we can."