by Mikko Rindell
on May 08, 2020
The Best Customer Service Tools in 2021: A Comprehensive Guide
If you've been in business for a while, you have seen the evolution of the customer service industry over the past few years. Back in the day, companies only provided phone support, and calls were strictly limited to office hours. For a long time, it was businesses who decided how and when a customer would receive support. And most didn't anticipate how technology was going to impact customer expectations.
These days, the customer service landscape is drastically different. Now it's consumers who are guiding how and where interactions take place, and they have a plethora of options (call, email, live chat, and more) to choose from. Most companies now realize the importance of continually implementing new customer service tools, and they're increasingly moving to provide round-the-clock service.
Table of Content:
Introduction to Customer Service Tools and Technology
The key to exceptional customer service
Here's the thing: managing a customer service team isn't easy. Apart from grappling with the growing diversity of communication channels, you've also got to account for shifting behaviors and expectations adding even more complexity.
What is the key to exceptional customer service? The most important thing your company can do is to exceed expectations. If you do that, you'll convert customers into fans for life. Fans that evangelize about your brand to their friends, family and social networks. You can't buy word-of-mouth marketing and nothing is more cost-effective than customers referring other customers.
Your customers want to know that you value them. Plain and simple. So humanize your interactions with your customers, and show them that you're committed to giving them a great experience. Remember, your customers are living, breathing people who are making a conscious decision to trust your company.
Make an effort to get to know them, and personalize their experience as much as you can. Don't just bucket them into a single customer persona. Deliver good customer service is one of the best strategies to help your company grow revenue sustainably as well as differentiate you from the big crowd of competitors.
76% of consumers look at customer service as a test of their value to a brand.
Using customer service tools to improve the customer experience
In the era of instant gratification, customer service tools are indispensable for companies who want to improve their customer experience. Consider this: 78% of customers who complain to a brand on Twitter expect a response within an hour , but the average response time for companies on Twitter is over a day and seven hours.
That's where customer service tools comes in. Using the right technology and software, you can shuttle customer complaints and feedback to the right department, streamline your workflow, and respond to customers faster.
Instead of simply answering customer inquiries via email, consider upgrading to a support tool that allows you to create tickets for each issue that your customers raise. With the right customer service tool in place, you can assign different tickets to different support reps and quickly follow up on past conversations. This allows you to resolve your customers' problems in record time.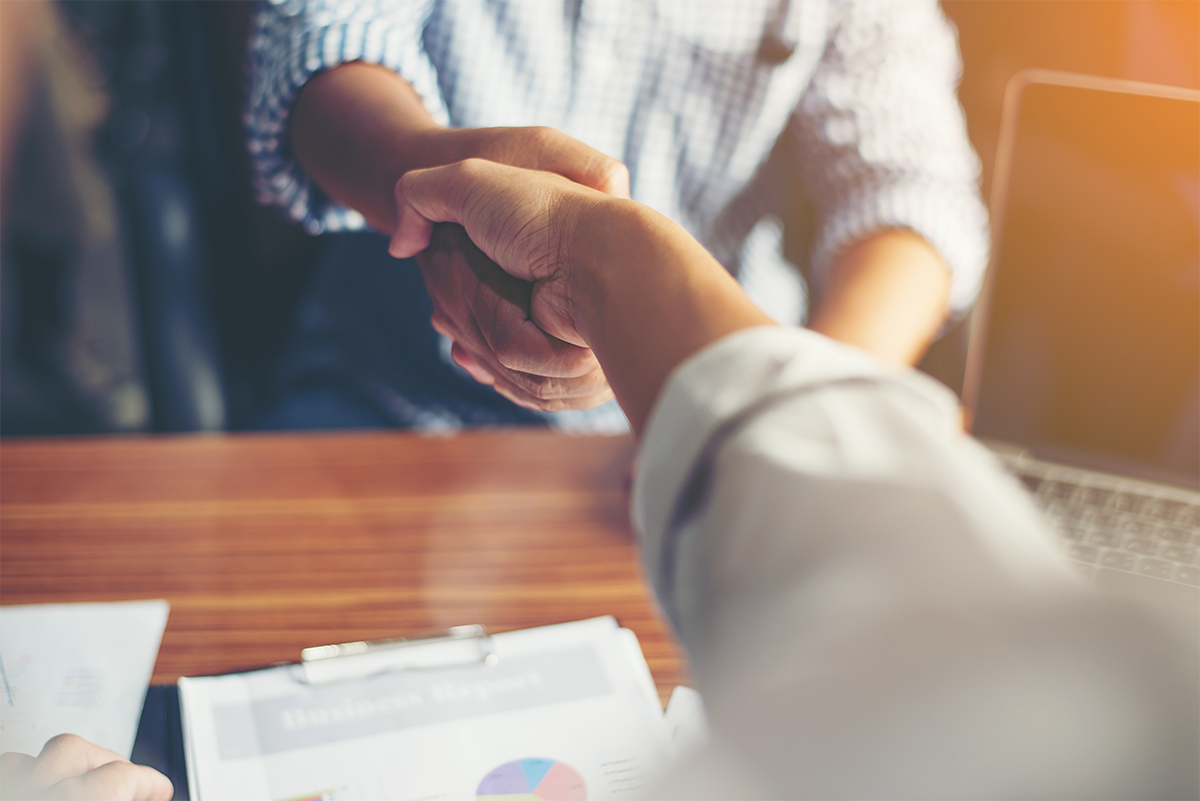 To take your customer service efforts to the next level, consider using a chatbot to answer simple queries from your customers. For customers, having access to a chatbot means getting responses 24/7.
Supplementing your current customer service and support strategy with these tools can help your company achieve the ultimate win-win. In this comprehensive guide you'll learn the benefits of specific customer service tools so you can decide the best fit for your organization.
Finding the perfect customer service tools for your company
With so many customer service tools and technology available, it can be challenging to hone in on the tools that are a perfect fit for your company. You'll want to consider:
The user-friendliness of the software.
Whether the tool is robust enough to support your needs.
If it integrates with other tools you use.
The expected outlay and ROI.
With the first two factors - user-friendliness and robustness - it's essential to strike a balance. On the one hand, you want your toolkit to come with all the features and functions needed to achieve your specific goals and objectives. Goals include optimizing human resource better between channels, reducing the cost of hiring new staff and increasing customer response time and customer satisfaction and more. However, if these features are built in a way that is overly complex and difficult to learn, then this will be counter-productive.
Ultimately, your customer service tools need to work for your service team, not the other way round. It also makes sense to look for a tool that integrates with your CRM, ticketing management system, RPA (robotic process automation) and other tools. Ideally, your team should be spending their time responding to inquiries and support requests, not manually exporting/importing data, or doing different types of administrative work.
Last but not least, you'll also want to make sure that your customer service tool is cost-effective. Make sure you're intimately familiar with a tool's pricing model before you commit -- you don't want to lock yourself into a three-year contract, then realize you'll have to pay an exorbitant top-up fee for every additional customer service rep that needs access.
100+ customer service tools, evaluated for you
It's no easy feat to wade through all the tools on the market, evaluate them and produce a shortlist. That's why we've sourced the web for you. We've identified 100+ of the best and up-and-coming customer service tools you can use to improve your customer experience.
The tools listed are categorized based on their function (contact center, chatbot, feedback, ticket management and more). We'll discuss the features and functions of each category and introduce the best and interesting tools of each category.
Not all of these tools will speak to you or bring value to your company, but we hope we'll be able to introduce you to one (or a few!) tools that'll help you take your customer experience to the next level with ease.
Customer Service Tools for Contact Center
Speaking of customer service, in-person meetings, email, and phone are still the primary ways for many companies to handle customer support and engage with potential buyers. Although new forms of customer support keep popping up and gaining popularity, phones still remain one of the best channels to respond to customer service requests and build customer loyalty. Why? Because they allow the most direct and personal interactions between customers and companies.
Customer service tools for contact center (also called as call center software), allows you to manage inbound and outbound communication between customers and customer service teams across several channels. Before, service agents commonly used phones to communicate with customers. Nowadays, with the ability to integrate to websites easily, customers can either call using phones or click a button on your site to get in touch. Then, service agents can receive requests on multiple devices including browser, cellphone, hardware phone, and softphone app.
Modern contact center software is not only about providing telephone interactions. It is also about enabling customer service teams to switch between channels, streamline calls to available agents, and manage customer requests efficiently using customer data. For customer service, the faster agents can provide answers, the higher customer satisfaction is.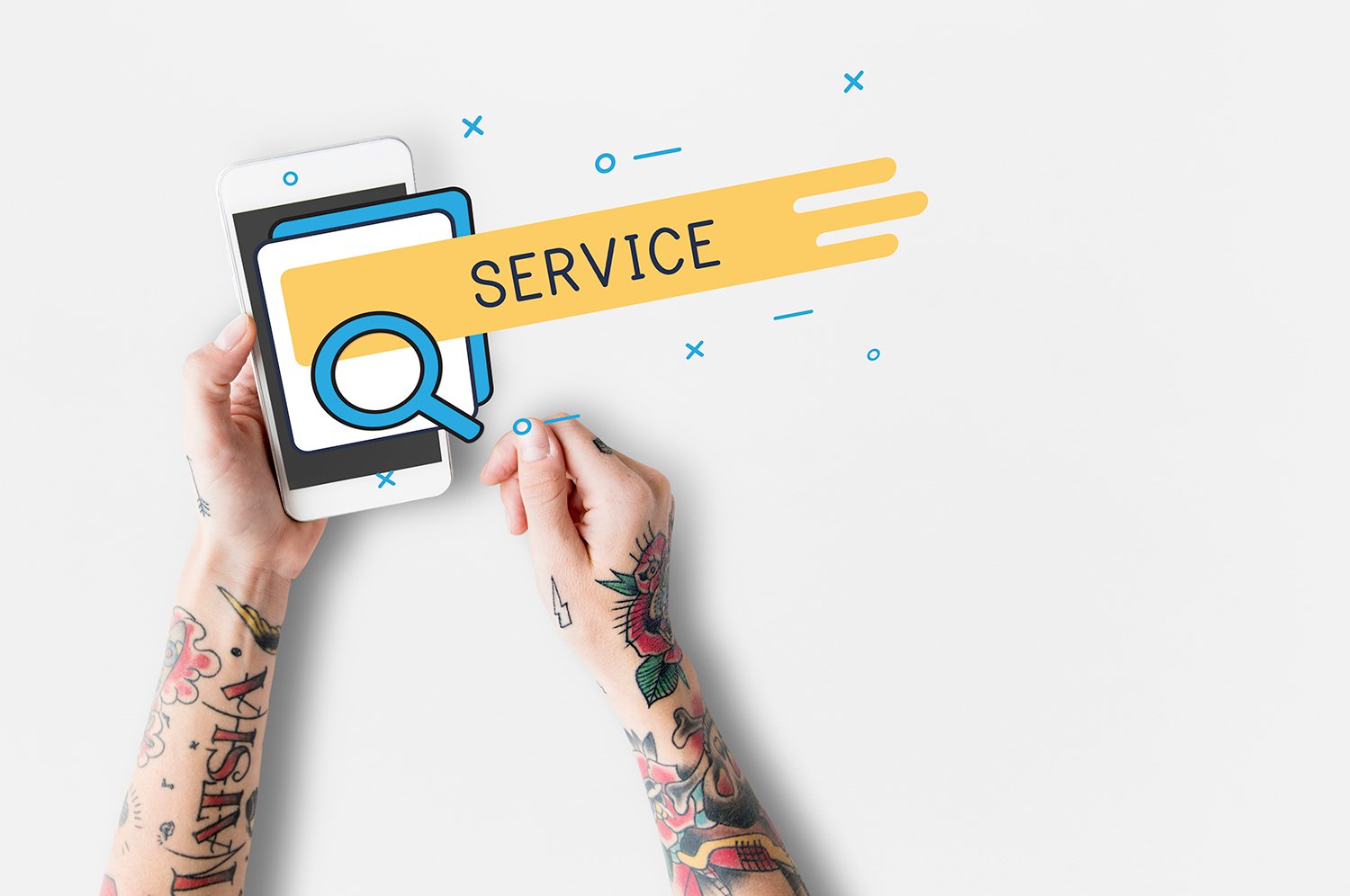 Thanks to the rapid development of technology, customer service tools for contact center provide a range of features that focus on voice communication, database management, and workforce optimization. Many can offer advanced analytics to help you continually improve customer service. Contact center software is built with the goals to help service teams save time for agents, prioritize calls, reduce costs and increase customer satisfaction. Contact center software is used in a wide variety of industries and company sizes and types.
There is a huge number of customer service tools for contact center management available for your requirements and budget. To make research and selection easier, we've collected 16 contact center systems that we consider to be the best and most recent:
1. 3CX Phone System
3CX Phone System is a software-based PBX which runs on Microsoft Windows and replaces a proprietary hardware PBX. 3CX Phone System has been developed specifically for Microsoft Windows and is based on the SIP standard, making it easier to manage and allowing you to use any SIP phone (software or hardware).
2. Aspect Unified IP Contact Center
Aspect Unified IP Contact Center simplifies and flexibly manages omni-channel interactions across voice, email, chat, SMS, IM and social. It offers multi-session contact handling and tight integration with popular CRM applications, helping you manage and deliver differentiated customer experiences that make your company easier to do business with.
3. Aircall
Aircall is the cloud-based phone system of choice for modern brands. It allows users to integrate with the most popular CRM and Helpdesk tools and helps sales and support teams with 3+ users communicate clearly and efficiently. Admins can instantly add numbers from 100+ countries, scale their teams according to seasonality, and gain deep insights through real-time analytics.
4. Bright Pattern
Bright Pattern provides a simple and effective contact center for midsize and enterprise companies. Bright Pattern offers their omnichannel cloud platform that can be deployed quickly and nimbly by business users. This customer service tool allows companies to offer a personal and upgraded customer experience across traditional channels like voice, text, chat, email, video, messengers, and bots.
5. Dixa
Dixa is a customer service tool that allows agents to deliver personal support across phone, email, chat & messenger. All conversations types (phone, email, chat & messenger) are placed into queues and automatically routed to the appropriate agents while conversation data is translated into real-time analytics.
6. Freshcaller
Freshcaller offers phone numbers in 90+ countries, requires no phone hardware, and is easy to set up. Freshcaller allows users to create a new account easily and configure rules, business hours, and routing processes that are affected/executed in real-time. Freshcaller enables businesses to scale their usage by adding agent licenses, purchasing additional numbers or phone credits, and changing their pricing plan at any time.
7. Five9
Five9 is a company providing cloud contact center software. Its smart dialers predict when agents are available, save time and get customers to the right agent with intelligent routing. It uses customer intent data to suggest the next best action to agents before they answer the phone. Five9 analyzes and reports on performance in real-time with 24/7 customer support.
8. Genesys PureEngage
Genesys PureCloud helps you accelerate business impact, deliver consistent outcomes and innovate the customer and agent experiences. Supercharge your contact center with an all-in-one omnichannel customer engagement solution that's powerful and easy to use, and built on the Genesys PureCloud platform –the first distributed, multitenant, enterprise-grade cloud platform for the multiple use cases of collaboration, communications and customer engagement
9. Monet Software
Monet Live WFO, by Monet Software is an effective and easy to adopt cloud-based workforce optimization solution that includes workforce management, quality monitoring, performance management and analytics, all in one integrated platform.
10. Puzzel
Puzzel is a multi-channel cloud based contact center. Its omni-channel cloud contact solution has the flexibility and scalability to support smaller enterprises and global corporations. Voice calls, email, SMS, web-chat and social media channels are all managed in a single, easy-to-use application which integrates with other enterprise solutions.
11. NICE inContact
NICE inContact is a popular cloud contact center tool with the cloud customer experience platform. NICE inContact CXone™ combines Omnichannel Routing, Analytics, Workforce Optimization, Automation and Artificial Intelligence on an Open Cloud Foundation. NICE inContact's DEVone developer program is an extensive partner ecosystem, providing applications from partner companies on the CXexchange marketplace that are designed to integrate with CXone.
12. RingCentral Contact Center
RingCentral Contact Center is an omnichannel solution that lets customers choose their preferred method of communicating with your company, including voice, chat, social media, SMS, email, and more. Intelligent IVR and self-service options tightly integrated with smart routing functionality help customers connect more quickly to the agent who can best handle their needs.
13. SAP Contact Center
SAP Service Cloud is a customer service-oriented contact center management solution designed for businesses of all sizes. It offers multi-channel contact management, interactive voice response (IVR), voice over IP (VoIP), voicemail and call recording functionalities within a suite.
14. Talkdesk
Talkdesk is a cloud-based contact center and AI software provider that helps deliver positive customer experiences, which can be easily deployed without phones or hardware. Talkdesk's web-based interface provides reliable, enterprise-level contact center functionality with advanced features, comprehensive reporting and numerous integrations with 25+ business tools, including Salesforce, Zendesk, Desk.com and Slack.
15. Scorebuddy
Scorebuddy is a cloud-based quality assurance software that evaluates customer interactions across multiple channels, calls, emails, live chat, and social media.
16. Verint
Verint Speech Analytics enables you to transcribe and analyze millions of calls to discover customer insights and improve contact center performance.
Customer Service Tools for Live Chat Support
Today, for many companies, live chat is becoming the preferred channel for customers to communicate with customer service teams. Because of this shift from calling to messaging, some online businesses even choose live chat as their sole channel for customer service. Live chat software makes it possible for agents and visitors to have real-time interaction via a chat window.
Faster problem solving
Customer Service tools for live chat support has proven to be more effective in cutting down waiting times vs phone calls. Also, with live chat software, agents can handle more than one case at a time. On a call, they can only help one person at a time. The result? Live chat tools allows for more efficient and effective communication. Great news for you and for your customers.
Reduce expenses and increased sales
Research has shown that live chats are 17-30% cheaper than a phone call. This means your business can retain more profit. Also, according to an American Marketing Association study, live chat can increase conversions by at least 20% and that the typical ROI rate from paid live chat software for sales teams is as high as 300%. One report also states that customers that use live chat are three times more likely to make purchases versus those who don't.
Improved Customer Service and Loyalty
Businesses who use live chat tools often find that customer loyalty increases. 63% of customers who've used live chat tend to come back rather than the ones who don't . This is beneficial to any business because customers who are already familiar with your business cost a lot less to maintain.
There are many tools for live chat to choose from. Each with different features: auto messages, trigger-based messages, conversation archiving, chat notifications, reporting, and analytics.
Technically, it is pretty straightforward for companies to install live chat tools into websites and existing systems. The bigger challenge is how to organize staff and workload around several channels. The cost of setting up and using live chat software varies depending on the number of features and functions that the software can provide, and the number of agents in your team. In this section, we would like to introduce 23 best customer service tools for live chat support you should consider using in 2021:
1. Drift
Drift is a popular conversational marketing and sales platform that helps businesses connect with the customers who are ready to buy now. Customers use Drift to provide a modern buying experience for potential customers, generate qualified leads, and accelerate the sales cycle.
2. Freshchat
Freshchat is a customer service tool for messaging built for sales and customer engagement teams to talk to website visitors and users. Freshchat helps businesses and its teams focus on a continuous and context-driven messaging experience with features like triggered messages, contextual information, in-app campaigns, sales bot, and intelligent message routing. Freshchat can be used across the website, web app, mobile app, and social messaging apps.
3. Giosg
Giosg is more than just a live chat software. Giosg is but an intelligent chat solutions for businesses. With this platform you can create banners, button chatbots, lead forms and so much more. Giosg is suitable for businesses in many industries. They also have an algorithm that recognises visitors with the most potential and starts a chat conversion. With Giosg live chat support, customer service representatives are able to engage with as many visitors as possible.
4. HappyFox Chat
HappyFox Chat is a live chat tool that is lightweight and mobile responsive. With integrations, sync and streamline data between HappyFox Chat and multiple business apps, HappyFox Chat helps personalized customer service by bringing focused and relevant data to every chat.
5. Helpshift
Helpshift engages consumers across many device, app or website with a messaging-based service experience. Helpshift's platform includes native functionality such as in-app and web messaging, integrated bots, AI-powered in-app and web knowledge base, an enterprise-grade case management system, proactive messaging, and conversational surveys.
6. HelpCrunch
HelpCrunch delivers a customer communication platform combining live chat, in-app messenger, email automation, and help desk for effective customer service and sales. The solution is mainly aimed at web and mobile services, e-commerce owners, online-to-offline businesses that need a fast and reliable tool to interact with customers.
7. ImBox Chat
ImBox Chat is a great customer service tool for creating and managing customizable live chat on your website. It includes such features as proactive chat starting, categorized chats, Facebook messenger integration, responsive design and all-round analytics. Fits well for both Sales and Customer Support teams. (website in Swedish)
8. Intercom
Intercom is a relatively new customer service tool for messaging. Its main focus is to improve the customer experience via messaging platforms, team collaboration products, and a valuable knowledge base solution. Intercom enable targeted communication with customers on your website, inside your web and mobile apps, and by email. Helping you connect your business with customer better and grow faster.
9. Kustomer
Kustomer is an intelligent CRM for Customer Experience that focuses on customers, not tickets, enabling companies to collect data of customers. Kustomer unifies all relevant data, customer history, apps, and systems, enabling informed service actions, provides businesses with a full view of every customer's lifetime.
10. LiveChat
LiveChat provides live chat and help desk tools for business. Designed and built specifically for customer service. Customers use LiveChat to improve customer satisfaction and increase online sales results. LiveChat's customers include small, medium and enterprise size businesses.
11. LiveAgent
LiveAgent helps businesses improve customer interactions across email, live chat, phone and social networks. LiveAgent offers a selection of broader customer relationship management (CRM) applications, such as marketing and sales force automation. It is a customisable solution that can scale as small companies grow their customer base and online services. LiveAgent is offered as both Web-based (cloud) software and on-premise installations.
12. Liveperson
LivePerson's LiveEngage platform enables businesses to manage chat & messaging conversations from their website, SMS, Facebook Messenger, Apple Business Chat and WhatsApp. It's easy to scale conversations with built-in AIpowered bots to handle inquiries on all channels.
13. Ninchat
Ninchat is a real time communication engine for web and mobile sites. Ninchat can be used for private customer care chat or for live group discussions. Ninchat offers secure customer care chat for enterprise and flexible problem solving on-site to improve cost-effectiveness and measure customer satisfaction.
14. Provide Support
Provide Support has been offering Live Chat and Real Time Monitoring software since 2003 and is a live chat software provider on the market. Provide Support Live Chat solution is designed to be integrated with multiple types of website, can be added to emails and social media channels. The chat window can be translated into many languages and customized to match your website look and feel.
15. Olark
Olark live chat is a customer service tool to boost your sales, help solve issues and understand your customers. Give your customers the answers they need immediately and gain insights about what they want for relationships that last.
16. Pure Chat
Pure Chat helps small and mid-sized organizations engage their website visitors with its live chat software. Users utilize Pure Chat throughout the entire customer journey to share information with visitors, nurture leads, provide support, and deliver positive customer service to improve sales and satisfaction.
17. Re:amaze
Re:amaze is a helpdesk and customer messaging platform designed for websites, stores, and apps. It helps provide customer support through live chat, email, social media, mobile SMS/MMS, and FAQ Knowledge Bases. Re:amaze offers integrations with many popular 3rd party apps such as Slack, Shopify, and BigCommerce. Businesses can also use a single Re:amaze account to manage customer service for multiple businesses or stores with the Multi-Brand feature.
Smilee Chat offers a Service-Improved conversion tool to connect with customers. Convert website visitors into paying customers with Chat, Co-Browsing and Video communication features with reporting, analytics and marketing tools across platforms.
19. Salesforce Live Agent
Salesforce Live Agent is a real-time live chat support you can embed on your website and apps. This enables your customers and prospects to reach out and communicate with your company on the web while they are currently on your site or app. Highlighted features include multilingual support, customer profile, chat routing, in-depth metrics and customer chat sneak peeks.
20. SnapEngage
SnapEngage is the omnichannel messaging platform. Since 2008, SnapEngage have partnered with businesses to transform customer engagement throughout the customer lifecycle, positively impact KPIs, and drive measurable business outcomes. The solution for sales and support teams offers CRM & Help Desk integrations, is HIPAA & PCI compliant, and includes analytics to prove ROI.
21. Velaro
Velaro is website live chat software built to support the various needs of the enterprise. Velaro offers Performance Management – a suite of in-depth analytics and reporting tools designed to increase online sales conversions, improve the efficiency of customer service teams.
22. Zendesk Chat
Zendesk Chat lets you chat with customers on your website and give them real-time support.
23. Zoho Desk
Zoho Desk is a Cloud-based help desk service tool with Contextual AI that allows businesses to provide the support experience for their customers. It prioritizes, manages and closes multiple requests from customers through a variety of channels. Build and publish a support knowledge base. Analyze and improve the performance of the customer support team.
Customer Service Tools with AI: Chatbots
As customer service tools advance, they get better at automating tasks that we humans consider tedious. Customer service can take up a lot of time and money. The more customers you acquire, the more agents you hire… and the more frequent similar requests come up again and again. Chatbots alleviate the costs associated with growing while helping you keep your customer experience levels up to par. Simple bots serve up basic menus and options while more advanced bots learn as they go by leveraging AI.
Artificial Intelligence, when it comes to customer service has been extremely effective in boosting the efficiency of customer service performance, and save cost in hiring more people for customer service teams. It has also been predicted that by 2025, 60% of all B2B companies will be more data-driven, employing Artificial Intelligence to augment at least one of their primary sales processes.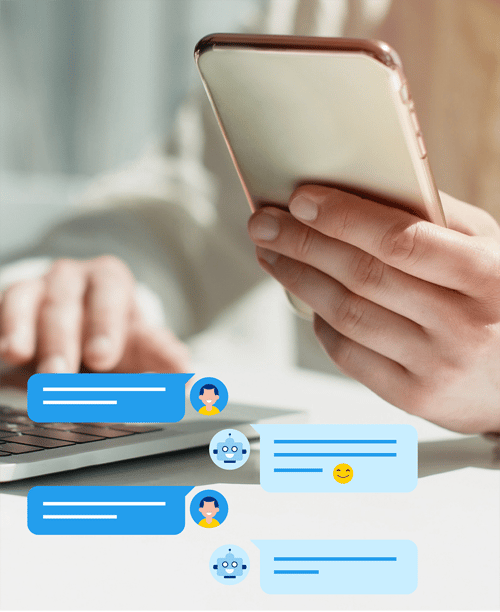 So, what exactly is a chatbot?
A chatbot conducts conversations through speech or text without the need for a human agent. Chatbots are very effective, especially those driven by AI. Basic bots are a good first line in a support team and more advanced bots can handle more complex queries.
According to one report, per year, there are a reported 265 Billion Customer Requests. In the past, businesses spent nearly $1.3 trillion to service these requests per year. Using customer service tools with AI can help businesses save up on customer service cost by speeding up the response times and providing answers to basic and common questions automatically. For many companies, millennials and Gen Z are the key customers, and they take to Artificial Intelligence like chatbots extremely well. What better time to implement this?
In 2019 instant and 24/7 customer service is the new black, and customers want to communicate via instant messaging. This ongoing change has led to a situation where customer service organizations are facing a new type of challenges regarding customer experience, customer service efficiency, and agent wellbeing.
However, chatbots are here to help.
First of all, chatbots help to meet customer expectations by stepping in when humans can't. Implementing chatbots lets customer service teams better manage and improve customer experience by providing answers quickly.
Secondly, chatbots can free up valuable human resources for more complicated tasks. Chatbots do this by automating recurring tasks (like repeatedly incoming questions) and helping customers serve themselves better by automatically guiding them to the right information sources. All of this increases customer service productivity and efficiency.
Finally, chatbots help to reduce agent churn by letting them focus on more complicated and meaningful tasks that require empathy, emotional intelligence, and life experience. The agents have then more capacity to delight the customers.
At GetJenny we strongly believe that Artificial Intelligence-driven customer service tools like chatbots will be the future in communication.
Here are our top list of AI customer service chatbots in 2021:
1. Acobot
With Acobot, you can reach more customers by using live chat services 24 hours a day. By integrating Acobot with your CRM or help desk system, you can reduce the wait times for customers. Support cost can be cut down because Acobot can help you reduce the number of phone calls and emails.
2. Aivo
Aivo powers your customer support and helps you respond in real-time through text or voice. AgentBot adapts itself according to the rules of a channel and responds automatically to provide your customers with a personalized experience. Aivo's AgentBot can easily integrate with thirdparty platforms like Zendesk, Salesforce, Zapier, Live, and many others.
3. AIhelp
AIhelp is a customizable, in-app customer support & SDK messaging tool with AI chatbot. The customer support platform is designed to help businesses enhance customer satisfaction by providing tools for in-app messaging and operations via an AI chat bot, auto-check forms, push notifications, alerts, spotlight, and app indexing.
4. Boost.ai
Boost.ai is a Scandinavian customer service software company that specializes in conversational artificial intelligence (AI). With dedication to machine learning, Boost.ai's team have developed a tool for building, implementing and operating virtual assistants powered by the conversational AI.
5. Botsify
Botsify helps you create intelligent chatbots for your website, Facebook Messenger, or Slack without having to spend your time and effort in coding. It has an easy-to-use drag-and-drop UI and is powered by AI and machine learning. Botsify offers multiple plugins to help you integrate it with your RSS Feed, Google Sheets, Shopify store, or Google search.
6. Clustaar
Clustaar is a chatbot platform dedicated to customer support automation for all businesses and apps. Chatbots record conversation verbatims from which insights can be extracted. As more customers ask questions, your chatbot can learn what they want and need, and teach you a few things about your customers' needs.
7. Chatfuel
Chatfuel is a bot-building system that offers individuals and enterprises a single and centralized platform from which to create AI conversational chatbots. Incorporating simple editing tools, multi-user accounts and neuro-linguistic programming (NLP) as well as third party integration and analytics technology, Chatfuel aims to provide users with an easy yet effective bot-building solution.
8. Collect.chat
Collect.chat is an interactive chatbot platform which enables users to build chatbots using simple drag and drop sentence templates. Using their chatbot, businesses can collect data, feedback, leads, bookings, and more.
9. Drift
Drift offers customizable live chat widgets, email follow-ups for abandoned chats, conversation histories, email campaign automation, and an AI-powered chatbot. Saved replies can be created for responding to common queries, and users can set away messages to be displayed outside of working hours.
10. Flow XO
Flow XO enables you to create chatbots without having to learn any coding. Using its easy-to-use drag-and-drop editor, you can create logical workflows and then connect your chatbot to a platform of your choice. Flow XO integrates with many third-party applications like Salesforce, Google Sheets, and Twitter.
11. Engati
Engati is a chatbot builder platform. Engati chatbots can utilize machine learning to respond and prepare for user queries and needs. NLP conversational modeling ensures that chatbots communicate as naturally as possible. Engati supports multiple messenger platforms including Facebook Messenger, Skype, Slack, as well as business website integration through an embeddable chatbot widget.
12. GetJenny
GetJenny develops JennyBot, a chatbot builder with a custom natural language processing engine (NLP). With JennyBot, you can easily build intelligent chatbots to improve customer experience, automating manual work in customer service, lead generation, HR and internal communications. It requires zero technical skills to build your chatbot with GetJenny, and your chatbot can go live in just 8 days!
13. Hellomybot
Hellomybot.io is a customer service tool for creating AI voice and text chat agents for reaching out to customers with the aim of enhancing customer experience. Make bots understand custom queries (voice or text queries) with personalized conversations, and give customers a personalized experience with prompt answers.
14. Manychat
ManyChat helps you create Facebook Messenger chatbots easily for marketing, sales, and support. Its visual drag-and-drop bot-builder helps you set up a Facebook Messenger bot in a short time. You can also automate your Messenger marketing and send messages based on time delays or certain user actions.
15. Liveperson
LivePerson's LiveEngage platform enables businesses to manage chat & messaging conversations from their website, SMS, Facebook Messenger, Apple Business Chat and WhatsApp. It's easy to scale conversations with built-in AI-powered bots to handle inquiries on all channels.
16. MobileMonkey
MobileMonkey is a Facebook messenger platform to build chatbots on FB messenger, grow the contact list and segment the audience.
17. Pandorabots
Pandorabots offers a wide range of solutions, from DIY platform to chatbots and application development (available to larger enterprises). This allows everyone, from individual hobbyists to big brands, to build a successful chatbot strategy based on internal resources available and outsource as needed.
18. Salesforce Einstein
Salesforce Einstein is a set of AI technologies that allow Salesforce users to use algorithms to analyze data inside Salesforce. Einstein can be used to automate reports, pinpoint workflow needs, and analyze the effectiveness of teams.
19. Reply.ai
Reply.ai is the enterprise level chatbot building and management platform that enhances B2C communication. Reply works with major brands and retailers to bring them into the 'Messaging Age' by scaling their 1:1 communication with customers across messaging channels, markets, and languages.
20. Solvemate
Solvemate makes customer support fast and cost-effective. The solution lets you train a virtual agents to integrate on your site or in your app. Requests are usually solved in twelve seconds on average. Thanks to machine learning, the virtual agent also gets smarter over time.
21. Spoke
Spoke helps facilitate and streamline ticketing processes using AI to find the correct, relevant answers for employees. Powered by artificial intelligence, Spoke gets better at answering questions on its own through machine learning. The knowledge base keeps track of useful information automatically, and employees can add items to the knowledge base as their questions get answered.
22. Ultimate.ai
Ultimate.ai chatbots learn from agent behaviours and grows in accuracy. This allows to automate the most common customer questions, freeing agents to focus on what really matters.
Customer Service Tools to Collect Customer Feedback
Gathering customer feedback is the key to the success of your business. Feedback helps you improve the overall customer service operation as well as the performance of customer service agents. It also enables you to identify customer expectations so you can improve your products and services effectively.
To make customers the core of your operation, you need to employ a suitable customer feedback lifecycle which includes:
Setting objectives
Collecting customer feedback
Getting insights
Making data-driven decisions.
A good customer service tool to collect feedback will help you run your customer feedback program smoothly and efficiently.
Choosing a suitable customer feedback tool is becoming a top priority for many companies with big customer service teams. But selection can be tricky. Customer service tools for collecting feedback are very diverse because they use various feedback collection techniques, collect different forms of feedback, and provide different types of insights and reports about the user experience.
There are many ways to center a business. You can be competitor focused, you can be product focused, you can be technology focused, you can be business model focused, and there are more. But in my view, obsessive customer focus is by far the most protective of Day 1 vitality."

Jeff Bezos, CEO of Amazon
To help you find the right customer service tool for customer feedback management, we've listed 20 smart customer feedback tools you should know about:
1. AskNicelyt
AskNicely is customer feedback software that helps businesses improve customer experience and accelerate growth using the Net Promoter Score (NPS) framework. Automate customer reviews, referrals, and retention. Use workflow tools to turn feedback into reviews that boost your Google rating and case studies; boost retention by automating follow up with at-risk accounts.
2. CloudCherry
CloudCherry is a Customer Experience Management (CEM) platform. With innovative approach, integrations and predictive analytics, CloudCherry allows business leaders to quickly understand customer needs to tackle churn, increase recommendations and productivity.
3. Dub InterViewer
Dub InterViewer enables you to gather high quality data to be interpreted, whether your organisation focuses on interviewing via CATI, CAPI or WAPI/CAWI or a mixture of these methodologies. No onsite installation required. Call centre in a box with on-demand hosted Dialer as a service.
4. Feedbackly
Feedbackly is a multi-channel customer feedback and customer journey management tool. Feedbackly help users create customizable surveys and publish them simultaneously on different sales/communication channels, analyze the responses in analytics dashboard to track KPI's and automate appropriate communication to the customer all at one platform.
5. Feediert
Feedier makes sure you give customers an enjoyable experience giving feedback. Through aesthetically gamified surveys, customers can give you feedback and have an incentive by being rewarded (vouchers, discounts, prizes, etc.) on multiple devices. All feedback will be stored in one dashboard. Here, you can monitor your KPIs with real-time insights, in-depth reports, and powerful analytics.
6. GetFeedback
With GetFeedback, you can build engaging, mobile-friendly online surveys. Distribute them through email, on your website, or through any customer service channel. Customize built-in survey templates for customer satisfaction (CSAT), Net Promoter Score, employee engagement, sales, events, marketing, and product research or design your own survey using a variety of question types.
7. Grade.us
Grade.us platform offers a variety of tools to: (1) convert happy customers into reviewers on the sites that matter; (2) recover disgruntled customers and pre-empt negative reviews; (3) monitor customer reviews across scores of third-party review sites; and (4) capture and amplify a business's positive reviews to reach a broader audience with SEO-friendly Web and social media content.
8. Happyornot
Happyornot provides solutions to help clients improve their customer service, performance, and employee satisfaction. The app helps capturing and analyzing feedback easily to save time and energy in order to focus on making measurable and successful improvements.
9. Medallia
Medallia Experience Cloud™ is software-as-a-service (SaaS) platform, which capture feedback from customers, understand it in real-time, and deliver insights and action across their organization.
10. Nicereply
Nicereply helps measure Customer Satisfaction (CSAT), Net Promoter Score (NPS) and Customer Effort Score (CES) per agent, team or company-wide. Increase your survey response rates; and customize both the look and content of your surveys. See your data in your CRM and set triggers based on it.
11. Promoter
Promoter is a customer intelligence & engagement platform built to drive growth and customer retention. The platform combines constant actionable feedback using NPS approach alongside internal customer data from hundreds of sources to provide customer insights.
12. Qualaroo
Qualaroo is an automated research platform designed to help digital product teams collect insights from their users at scale. Qualaroo relieves teams of the burdens that comes with user research. From your mobile app to web app, you can deploy Qualaroo's trademark nudge and use features like advanced targeting, dynamic insight reporting, sentiment analysis and more.
13. Qualtrics
Qualtrics helps organizations better manage experiences. The company enables enterprises and organizations of any size or complexity to continuously improve their product experiences, customer experiences, employee experiences, and brand experiences on a single platform.
14. Receptive
Receptive is a customer service tool to collect product feedback that enables your product teams to make data-informed decisions, understanding what customers, prospects, and team members want the most. Receptive's in-depth reporting and analytics allow you to segment by the metrics most important to you, such as account value, location, size, and industry. Receptive automatically keeps your customers in the loop, sending out notifications whenever a request they're interested in changes status.
15. ReviewTrackers
ReviewTrackers specializes in aggregating and analyzing online reviews from all major review sites. Features include customizable review notifications, a centralized monitoring and management dashboard, reporting and analytics, simplified multi-user collaboration and workflow management, and tools for review response and review generation.
16. Snap Survey
Snap Surveys offers both Survey Software and Feedback Management Solutions with the flexibility of desktop survey software, online feedback management solutions, and survey outsourcing services. The solutions provide survey design, administration, data collection, analysis, and reporting.
17. Survicate
Survicate is a customer feedback tool. It offers 6 solutions: Targeted Website Surveys; Web Application Surveys; Email Surveys; Net Promoter Score® Surveys; Questionnaires; and Mobile App Surveys. With Survicate, you can collect customer feedback across all digital touchpoints.
18. Alchemer
Alchemer is an enterprise–level data collection platform. By combining software with an easily managed user interface, SurveyGizmo helps designing online surveys, collecting data and performing analysis.
19. SurveyMonkey CX
SurveyMonkey CX is a NPS solution with features designed to collect, understand, and act on your customer feedback.
20. UseResponse
UseResponse enables organizations to provide support to customers. With open code, UseResponse is customizable to the organizations too. The tool can organize communities, gather feedback and gain customers' loyalty with the help of different responses to ideas, problems and questions.
Customer Service Tools for Ticketing Management
Technology has made satisfying customers a lot easier in many ways. Help Desk Software is one of the most widespread. Help desk tools help to resolve customer issues more efficiently by automating the process of logging complaint resolutions with a ticket management process.
Customer service tools for ticketing management allow your help desk to maintain a database that stores and manages customer information and the issues they raise. The database holds crucial information about customers, solutions to problems, and more. A ticket is a record of a specific issue. You can track, measure and report on ticket types, customer history and agent performance. The system streamlines customer communications into unique tickets within a structured workflow.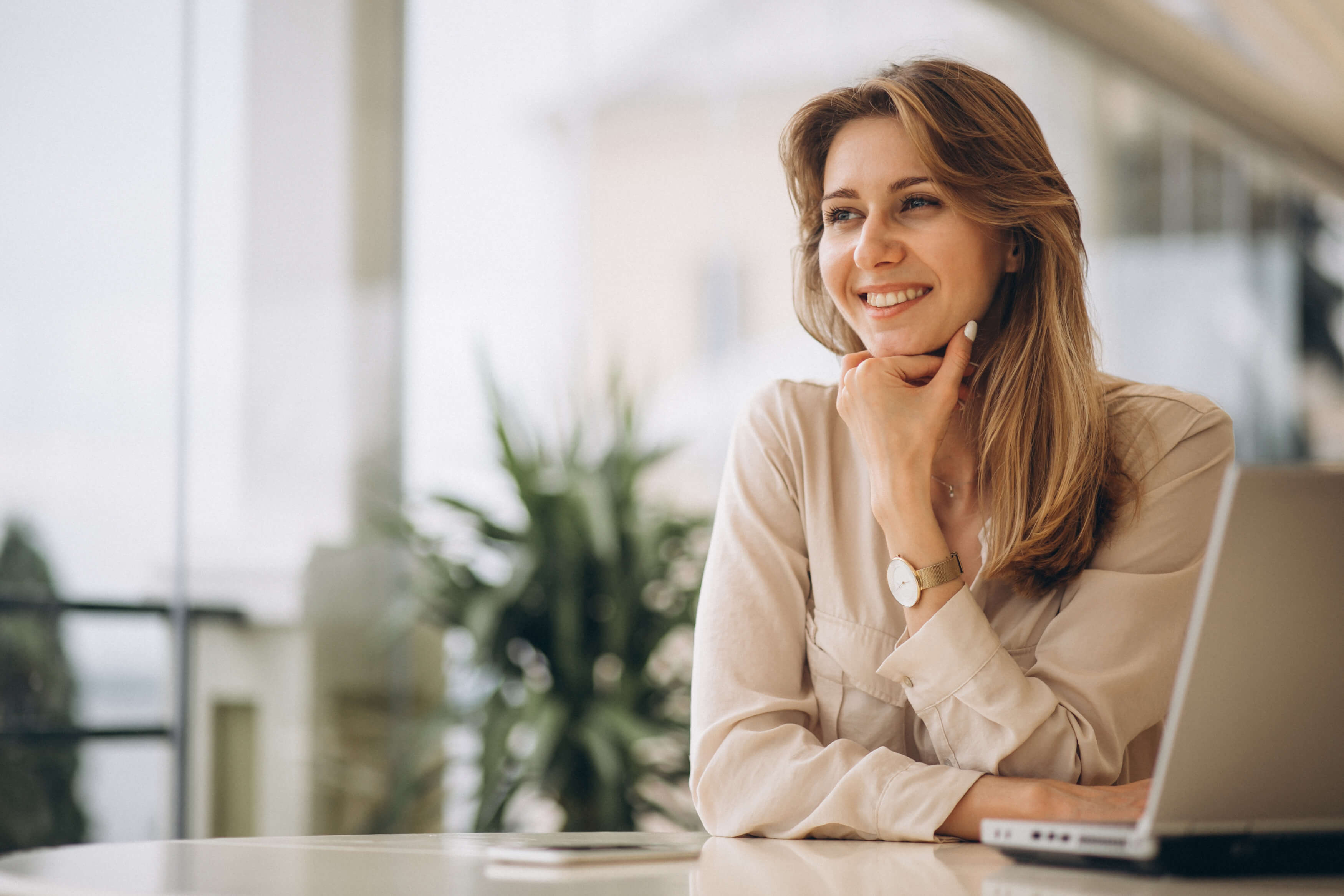 Today, like it or not, your customers contact you through multiple channels. Good customer service tools for ticketing management helps you get all messages from various channels into one place with data of customer history. This means your team can provide help with efficient problem resolution. Making customers happier and saving you time and money in the process. Ticketing not only keeps track of customer problems but it also helps to prioritize tasks so agents can fix the urgent issues first.
A benefit of ticketing management tools is that it allows you to display professionalism. Email support systems are not as comprehensive as ticketing management. Ticketing management software will also enable your companies agents to respond to requests with a lot less effort. Many businesses using ticketing management software have experienced efficiency in customer service by saving crucial time and efforts spent on handling customer requests.
There are many customer service tools in the market for businesses to manage their ticketing systems. Basic help desk software focuses purely on ticket management, while other tools contain additional self-service portals, social customer service integrations or live chat modules. In this section, we'll cover a number of Help Desk tools that help manage customer issues and improve customer experience.
1. AzureDesk
AzureDesk is a help desk tool for businesses of all sizes. The tool centralizes all customer-facing information and unifies support emails, support tickets and questions coming in from customers via email. AzureDesk provides help desk agents with access to an intelligent internal knowledge base, enabling them to answer questions easily.
2. Deskero
Deskero is a help desk software and support ticket system that helps companies manage multi-channel support queries, track performance and proactively engage customers on social networks. With Deskero, companies can manage multi-channel support, organizing queries coming from a variety of sources, including email, chat and social networks.
3. Deskpro
Deskpro is a multilingual help desk and customer service app for all business sizes and industries. The app offers a variety of features for ticket management, customer selfservice, live chat and customer feedback. Deskpro also includes reporting, CRM and collaboration capabilities. Besides, Deskpro can be used to convert emails and webforms to tickets and organize these using custom fields, macros, labels, grouping and flags.
4. FreshDesk
Freshdesk enables companies of all sizes to provide multichannel support experience across email, phone, web, chat, forums, social media, and mobile apps. Its capabilities include robust ticketing, SLA management, smart automations, intelligent reporting, and game mechanics to motivate agents.
5. Groove
Groove delivers personal support to every customer and helps companies work better. Groove's shared inbox brings everything together, making sure no support request slips through the cracks. Private notes, canned replies, assignments, and follow ups help customer service agents close tickets faster and make collaborating with internal effectively.
6. Happyfox
Happyfox is a practical customer service tool for ticketing management which provides multi-channel support for customer requests coming from email, web, phone and social media. Happyfox integrates with business applications for Accounting, customer feedback, CRM, commerce and so on. iOS, Android and Windows version of the app enable companies to provide support through smartphones and tablets.
7. HelpCrunch
HelpCrunch is a smart customer communication platform for customer support, sales, and marketing needs. The platform includes a live chat, in-app messenger, email automation and help desk in one solution. HelpCrunch allows users to seamlessly switch between multiple channels, storing all communication in the same thread. All corporate websites and apps (iOS/Android) can be added into one account ensuring a centralized management of all customer communications across different products.
8. Help Scout
Help Scout is customer service and help desk tool for companies of all sizes. Users can work seamlessly across departments, or manage several products/brands from a single account. Help Scout helps companies to reduce repeatable tasks from workflows, including a simple automation system based on if/then logic. Help Scout allows users to automate all actions, send bulk replies, and create custom folders.
9. Hiver
Hiver works like a full-fledged help desk, built right into Gmail. Hiver gives companies all necessary features to deploy smoothly customer support, without any of the complexities and feature overload that usually come with other help desk products.
10. HubSpot Service Hub
With HubSpot's Service Hub, you can record, organize, and track your customers' issues in one dashboard that's accessible to your team members. It allows you to keep track of key support metrics like agent response time and ticket volume so you can prioritize work, manage customer demand, coach your support team and provide a better customer experience.
11. Issuetrak
Issuetrak provides companies tools to make sure no ticket or issue falls through the cracks, helps streamline your dayto-day processes and operations with workflow tools that bring visibility and accountability to your team. Issuetrak specialize in help desk, issue tracking, workflow, customer support, & complaint management.
12. Jira Service Desk
Jira Service Desk is a service management tool built to connects and supports IT and businesses through accountable resolution of customer requests. Built on Atlassian's Jira workflow engine, Jira Service Desk offers a collaborative, agile platform and knowledge base at a low cost, easy to set up and scale, flexible, and features a simple user experience.
13. Kustomer
Kustomer offer solution for companies to create customer friendships as a new solution to customer management. By unifying all relevant data, customer history, apps, and systems, Kustomer helps companies automate CX business logic. Kustomer provides agents with a full view of every customer's purchases and interactions, enabling personalized service delivery.
14. LiveAgent
LiveAgent help desk is the ultimate solution for providing excellent customer support. Some of the main help desk features include: Automation, SLA, Ticketing, POP3 accounts, Email piping, Departments, Priorities, Statuses, Tags, Rules, Ticket Routing, Canned/Predefined messages, Macros, Email templates, Performance Reports, Live Chat, Chat invitations & Website monitoring, Voice integration and call recording, Facebook and Twitter integration, Support Portal, Knowledge Base, Forum.
15. LiveChat
LiveChat is a premium online chat software which allows customer service agents to contact customers directly on their website, via social media or in the mobile, web or messaging app. LiveChat is perceived as a simple chat window that sits on a website. Under the hood, it's a comprehensive customer service software that fulfills all communication needs of modern companies.
16. LiveHelpNow
LiveHelpNow is a live chat, help desk and customer service tool that offers all the typical features of a help desk app. The live chat features of the application give companies insight into customer behavior and intent, with real-time visitor monitoring, individual customer information feeds and social media insights.
17. Re:amaze
Re:amaze is a web based help desk platform helping businesses communicate with customers at scale. With multi-channel support for all companies channels like chat, email, social media, and mobile. Re:amaze helps companies stay in sync with customers in a shared team inbox so no conversations go missing.
18. ServiceNow
ServiceNow solution delivers end-to-end incident management with visual task boards and tickets, priority setting, and asset and configuration monitoring. Companies can generate reports on all business KPIs and metrics through dashboards, graphs and charts. ServiceNow IT Service Automation Applications include asset management, change and release management, configuration management, incident, IT cost, and problem management, and a service catalog.
19. Spoke
Spoke is an automated, help desk assistant powered by artificial intelligence (AI), providing organizations with a self-service platform for ticketing and knowledge management in a tightly-integrated package. The platform gives support teams in any type of organization a single location to manage employee requests using a friendly chatbot to automatically respond to questions on Slack, web, email, and SMS.
20. TeamSupport
TeamSupport is a cloud-based customer service and help desk tool designed for B2B technology and software companies with external facing customer support. Complete Customer Database allows companies to see all customer interactions instead of only individual tickets. Related tickets feature even allows companies to reference separate tickets internally.
21. Teamwork Desk
Teamwork Desk is a Help desk designed to enhance customer experience with companies. Teamwork Desk is function-rich software that provide companies advantage with managing inbound communication and each ticket, from the moment it arrives to the time its solved, all while being invisible to customers. It is an all-round support hub for inbound communication and help doc creation, allowing you to be helpful 24/7.
22. Vision Helpdesk
Vision Helpdesk is a leading customer support ticketing software that serve all small, medium and enterprise level business with three different products: Help Desk Software; Satellite Help Desk Software; and ITIL / ITSM Service desk software.
23. Zoho Desk
Zoho Desk is a flexible, cloud-based help desk support tool with Contextual AI, which helps companies to prioritize, manage and close an increasing volume of requests that reach companies organization through a variety of channels. Zoho Desk supports companies to analyze and improve the performance of customer support team.
Customer Service Tools for Customer Self-Service
These days, most people search online when they have questions about products or services before they contact a business directly. If they don't find answers to their basic questions, they'll get frustrated. They might even find a better answer from one of your competitors. This is where self-service portals give you an advantage. If executed well, you can save operational budgets and time while making it easy for customers to get the info they want. It can even attract new customers. People who do find answers by themselves may even convince themselves about your service/product before contacting your sales team.
Customer service tools for self-service enables customers to find answers for their issues and perform tasks without human interaction with service agents. A self-service portal serves as a collection of knowledge-based articles for customers to run a search online. You can even enable comments to build a community around your products and services.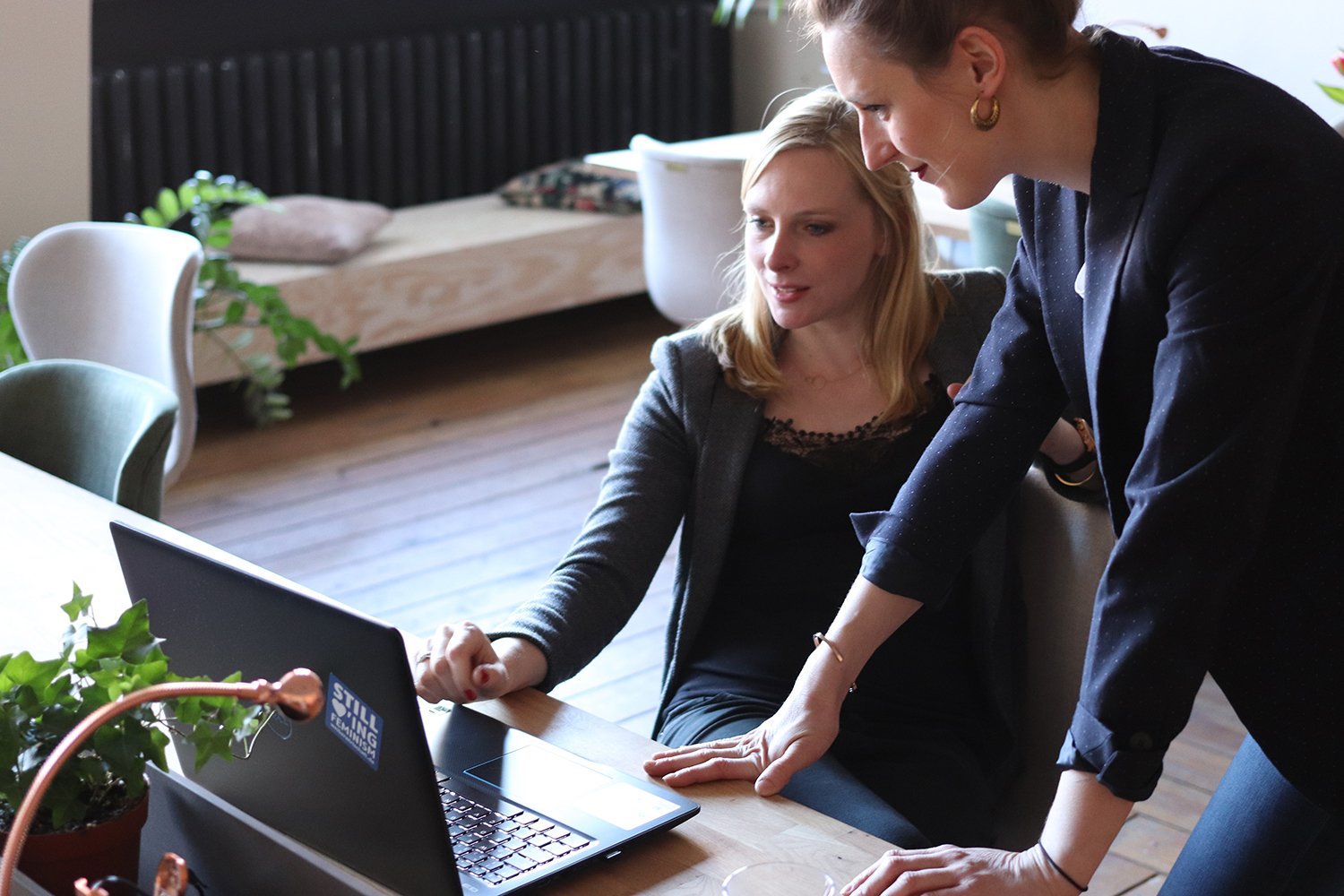 It acts as a Knowledge Management System internally too. Customer self-service tools can quickly navigate and find the answers they need for customers while they're speaking with phone-ins, emails or live-chats.
When it comes to picking a suitable tool for customer service, some businesses choose stand-alone knowledge management system to complement their existing customer service system. More often, companies choose to integrate with their help desk with other customer support software.
Good customer service tools for self-service let you create and manage articles with ease. When evaluating a self-service tool, check whether the tool is easy to use for people on your team. It should help agents organize knowledge resources while keeping track of the most-asked questions and most-used solutions. Last but not least, the ease of integrating the self-service system into your existing customer service system should also be in your evaluation checklist.
To save you time from wading through the crowd of self-service software, we collected the 20 best and most interesting customer service tools in this field:
1. Agiloft
Agiloft supports out-of-the box solutions for customer support, internal helpdesk, contract management, workflow and BPM, ITL and ITSM, change management, asset management, project and task management, document management, RMA processing, IT ticketing and license generation.
2. Aspect CXP Pro
Aspect CXP Pro empowers companies to deploy contact center & customer engagement self-service solutions on voice (IVR), text/messaging (chatbots), and mobile channels (disposable apps) with a design-once-deploy-anywhere approach.
3. Bold360
Bold360 is the customer engagement solution delivering personalized interactions and the fastest time-to-value. Bold360 helps personalize and enhance every engagement no matter where it takes place, allowing companies to deliver richer and more consistent customer experiences seamlessly across both AI and agent-based interactions.
4. Deskpro
Deskpro is a multilingual help desk and customer service tool for all business sizes and industries. The app offers a variety of features for ticket management, customer self-service, live chat and customer feedback. It also includes reporting, CRM and collaboration capabilities.
5. Elevio
Elevio makes companies' products easier for customers to learn by improving retention, while reducing support loads. Elevio brings existing support stack together to deliver an all-in-one experience for customers, improve customer education and help companies providing support on-demand.
6. Help Scout
Help Scout scales like any other help desk, but the customer experience feels personalized like email ideally for companies of all sizes. Help Scout's clutter-free features keep all team members on the same page.
7. Helprace
Helprace allows companies to offer customer service in an all-in-one tool. Helprace tightly integrates the necessary tools to offer amazing support including: Tickets, Email Management, Customer Community, Feedback, Docs & Knowledge Base.
8. Hubspot Service Hub
HubSpot Service Hub helps users to turn customers' most frequently asked support questions and tickets into a search optimized knowledge base of help articles and documentation.
9. Kayako
Kayako is effortless customer service tool that helps teams be more productive and build customer loyalty. Unlike legacy support tools, Kayako brings together multi-channel conversations and customer information. Build a Help Center so easy to use, it becomes your customers' go-to.
10. KnowledgeOwl
KnowledgeOwl takes the complication out of building and maintaining a knowledge base for companies customers and employees. KnowledgeOwl highlighted features include: Table of Contents Organization and Navigation; Advanced Security and Restricted Access options; WYSIWYG Editor, and more.
11. LiveHelpNow
LiveHelpNow's FAQ builder will allow your customers to find information on specific topics on their own. The Knowledge Base system will create public and private searchable FAQ's for your customers and your agents.
12. Magentrix
Magentrix Customer Community enables Customer Success teams to connect, engage and collaborate to deliver better customer service and support, reduce costs and improve customer satisfaction. Magentrix Customer Portals help employee productivity, enhance self-service and improve communication.
13. Oracle Service Cloud
Oracle Service Cloud is a cloud-based, omnichannel customer service tool that captures a 360-degree view of every customer in a dynamic and unified agent desktop. Oracle Service Cloud's approach is driven by knowledge, automation, and evolving customer interaction channels, simplifying every service experience for service administrators and customers alike.
14. Salesforce Customer Self-service
Salesforce Customer Self-Service helps customers find answers fast, on their own terms and time frame. It gives customers the self-service portals, discussion forums, and access to the answers they need quickly, anytime, and from their laptop, tablet, or mobile device.
15. Teamwork Desk
Teamwork Desk is customer-centric helpdesk software that lets companies put people first. Knowing customer's experience is always priority, Teamwork Desk gives companies all the features — like shared inboxes, help docs, priority tickets, collision detection, canned responses, customer happiness surveys, and productivity indicators.
16. Toonimo
Toonimo simplifies the web user experience with customized graphical annotations and a real human voice. Driven by an intelligent decision engine, Toonimo delivers real-time, personalized guidance and support for both customers and users.
17. Userlane
With Userlane companies can create easy, step-by-step, interactive guides to explain browser-based software to each user individually. A navigation system that guides people while actually carrying out tasks. Userlane is excellent solution to optimize SaaS users onboarding and automate staff training.
18. Walkme™
WalkMe™ is an enterprise-class guidance, engagement, insights, and automation platform. WalkMe's DAP enables the creation of interactive on-screen sequences that guide and engage users throughout any digital experience.
19. Whatfix
Whatfix is a leading Digital Adoption Platform that helps companies deliver modern and easy on-boarding, effective training and better support to users through contextual content displayed at the time of need. Whatfix powersup software solutions by lending incredible simplicity, intuitiveness and personalization.
20. Zendesk Guide
Zendesk Support works with Guide to create your self-service knowledge base. Guide tracks that activity and sends it to Support in the form of contextual insights that help agents analyze customer activity and solve tickets. This info is fed back into Guide, which continuously improves and refines the info it offers to both agents and customers.
Customer Service Tools for Social Media
There's no denying that social media plays a significant role in our daily communication. In 2018, the number of social media users worldwide reached 2.62 billion and is expected to reach 4.41 billion by 2025. Facebook, LinkedIn, Instagram, Twitter, etc. are more than platforms for advertising and marketing. Social media is now the platform where companies use to support customers.
If a customer is unhappy, they can be quick to post a complaint on your Facebook or Twitter for all the world to see. Delay in responding to negative complaints on social media has a negative impact on your brand image and trustworthiness. Businesses that provide positive customer support on social media platforms gain more trust.
88% of customers who experience positive social media interactions are nearly three times more likely to recommend the brand.
Customer service tools for social media helps service teams interact with customers via social media channels directly. It also helps you collate mentions on social media platforms as well as create and assigning tickets to support agents. The goal is to allow customer service agents to communicate with your customers across multiple social platforms in real-time.
60% of those who complain expect a response within an hour.
In this section, we would like to introduce the best 19 customer service tools for social media in 2021 that can become a great addition to your toolkit:
1. Brand24
Brand24 is a media monitoring tool for companies of all sizes to track, engage and analyse real time online conversations about their brands, products and competitors. Brand24 provides a solution that allows companies to instantly react to mentions about their companies, follow up on positive comments from brand ambassadors, or respond to a dissatisfied customer before the situation escalates.
2. Conversocial
Conversocial is a cloud-based customer service tool which allows companies to connect with customers and provide engaging support through social media channels. The solution is aimed at medium-sized and large B2C companies which have direct customer relationships, across a range of industries including retail, finance, travel, and telecommunications.
3. Clarabridge
Clarabridge is a solution that allows brands to listen, connect, engage and help their customers via digital and social channels to provide the best customer experience possible. By ingesting data from sources such as Facebook, Twitter, Instagram, SMS, Email, WeChat, forums and blogs, CX Social analyzes conversations using Clarabridge's text analytics engine.
4. Falcon.io
Falcon.io is a SaaS platform designed for social media marketing. Falcon is for social media monitoring, engagement, publishing, analytics and customer experience management. Falcon.io offers features including social media listening, engagement, publishing, measuring and customer data management.
5. FreshDesk
Freshdesk enables companies of all sizes to provide multichannel support experience across email, phone, web, chat, forums, social media, and mobile apps. Freshdesk's capabilities include robust ticketing, SLA management, smart automations, intelligent reporting, and game mechanics to motivate agents.
6. Genesys PureEngage
The PureEngage customer experience platform enables you to build brand loyalty and create better business outcomes with true omnichannel engagement across the entire customer journey. Respond on the social media channels that are most important to your customers, monitor mentions of your products, offer pre- and post-sales support to those who reach out, and actively engage with those who post messages or use your products.
7. Hootsuite
Hootsuite helps organizations use social media to launch marketing campaigns, identify and grow audience, and distribute targeted messages across multiple channels. With features like custom streams, monitoring filters, team assignments, and monitoring apps; Hootsuite social media monitoring tools let you effectively track topics that matter— then respond quickly to your customers' needs.
8. Khoros
Khoros is a customer engagement tool that offers SMBs a single platform from which to manage social marketing and customer service activities. Incorporating real-time technology, companies can follow and respond to customer enquiries easily in real time. By automatically attaching language, source and content tags to posts, Lithium Social Response ensures messages are directed to the correct queue immediately.
9. LiveAgent
LiveAgent helps businesses improve customer interactions across email, live chat, phone & social networks. LiveAgent's biggest advantage is the ability to combine all communication channels in one platform. LiveAgent has various features to help companies improve customer satisfaction rates.
10. Percolate
Percolate's web and mobile marketing software increases productivity, elevates brand and helps customers to generate more sales. From governance, planning and content creation to audience acquisition, customer management and analytics, Percolate unites customers' brand, data and brand stories across team, location, integrated system and customer interaction.
11. Salesforce Service Cloud
Service Cloud is built on the Salesforce Customer Success Platform, giving companies a 360-degree view of their customers and enabling users to deliver smarter, faster, and more personalized service. Salesforce is one of the leaders for CRM customer engagement. With Service Cloud, users can automate service processes, streamline workflows, and surface key articles, topics, and experts to transform the agent experience.
12. Sendible
Sendible is a dashboard-based social media management and analytics application for business-level deployment. Sendible helps companies to take real-time control of multiple account streams from a multitude of leading channels such as Twitter, Facebook, Google+, Pinterest and LinkedIn. Sendible can support to compose and syndicate posts in order to spread a consistent message among followers, while tracking corporate engagement.
13. Sociality.io
Sociality.io is an all-in-one social media management platform that allows companies to schedule their content, track conversations about their brand, engage customers, monitor competitors, analyze performance, and manage all social media operations from one place. With Sociality.io, companies can respond to customer messages and view all conversations across all platforms on one screen, as well as archive, search through, or export past conversations.
14. Sprinklr Social Media and Messaging Suite
The Sprinklr's Social and Message Suite helps brands consolidate point solutions with a unified platform to effectively listen, engage, measure, and control a seamless customer experience across 25 social and 10 messaging channels.
15. Sprout Social
Sprout Social is a customer service tool for social media management, with all the necessary tools in one powerful package. Sprout Social emphasizes the four components of social media effectiveness: Monitoring, Engagement, Measurement and Growth. HelpDesk turns social media conversations into customer service tickets and easily to capture customers' queries.
16. Statusbrew
Statusbrew is a social media management platform for brands and agencies of all sizes to help them run social media campaigns, manage and track audience, analyze competitors, monitor every social conversation and get granular analytical reports. Real time sync feature makes sure companies can keep track of conversation on social, helping to turn prospects into leads.
17. UseResponse
UseResponse is designed for support agents and enables companies to understand their customers and their customers' opinions of the products and services on offer. Using a ticketing system, ideas bank and organized online documentation, UseResponse enables users to ask questions, report problems and leave votes, which in turn allows companies to collect feedback, suggestions and constructive criticism.
18. Zendesk Support
Zendesk is a customer service tool which helps companies to provide support and mature with self-service and proactive engagement. Zendesk integrates all of companies' support channels including email, web, chat, and social media.
19. Zoho Desk
Zoho Desk prioritizes, manages and closes an everincreasing volume of requests that reach companies through a variety of channels. Zoho Desk builds and publishes a support knowledge base, helps companies to analyze and improve the performance of customer support team. Zoho Desk is a flexible, cloud-based help desk support software with Contextual AI that helps companies can provide better support experience to their customers.
All-in-One Customer Service Tools
In this section, we summarize the most recommended all-in-one customer service tools that can provide several functions which allow your customer service team to communicate with customers on multiple channels, manage tickets, and better understand your response times thanks to built-in analytics functions. If you prefer to choose a solution that provides everything in one place, this list can come in handy for you.
Updated on 07/04/2021: This article was updated to reflect new data and studies so that it's useful to people looking for the best customer service tools in 2021.
Similar articles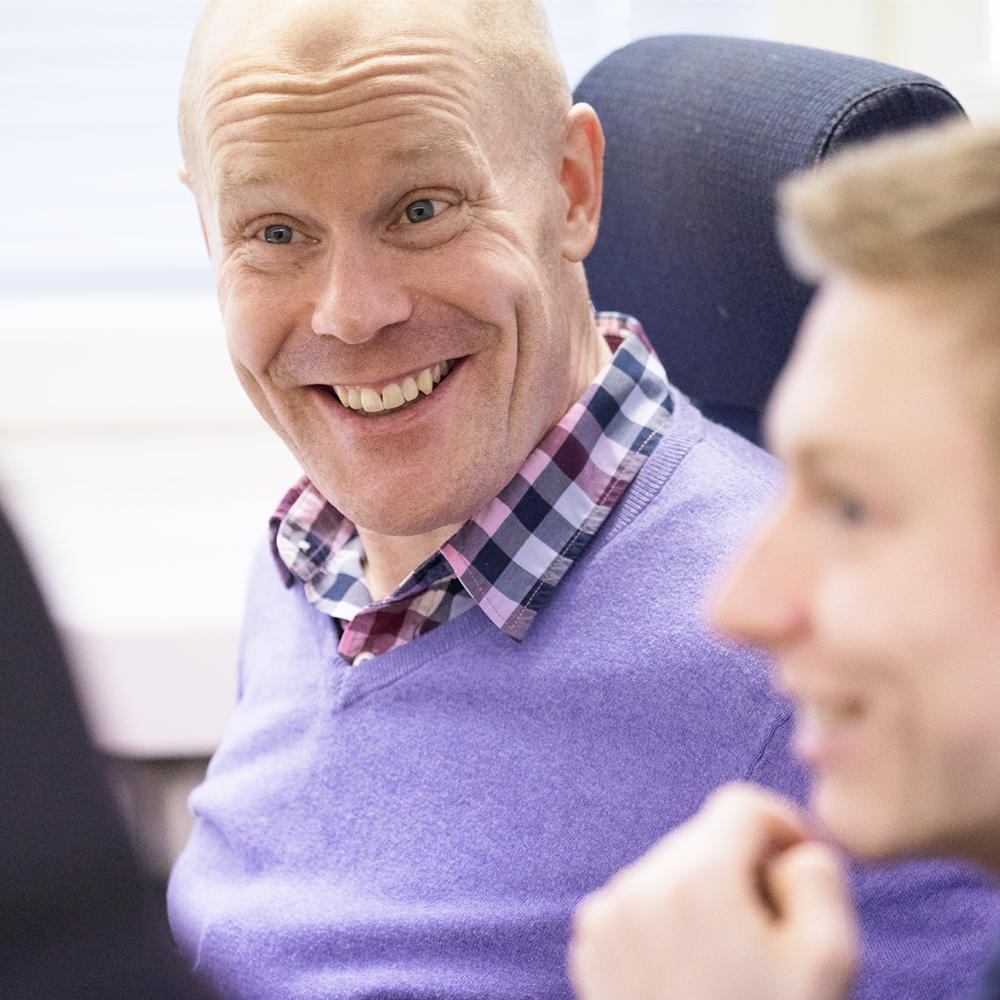 Partnership in Action: Chatbots for the Pensions Industry
Learn how GetJenny builds partnerships to bring chatbots to new industries. Riku Salminen shares his thoughts about how partnerships work for...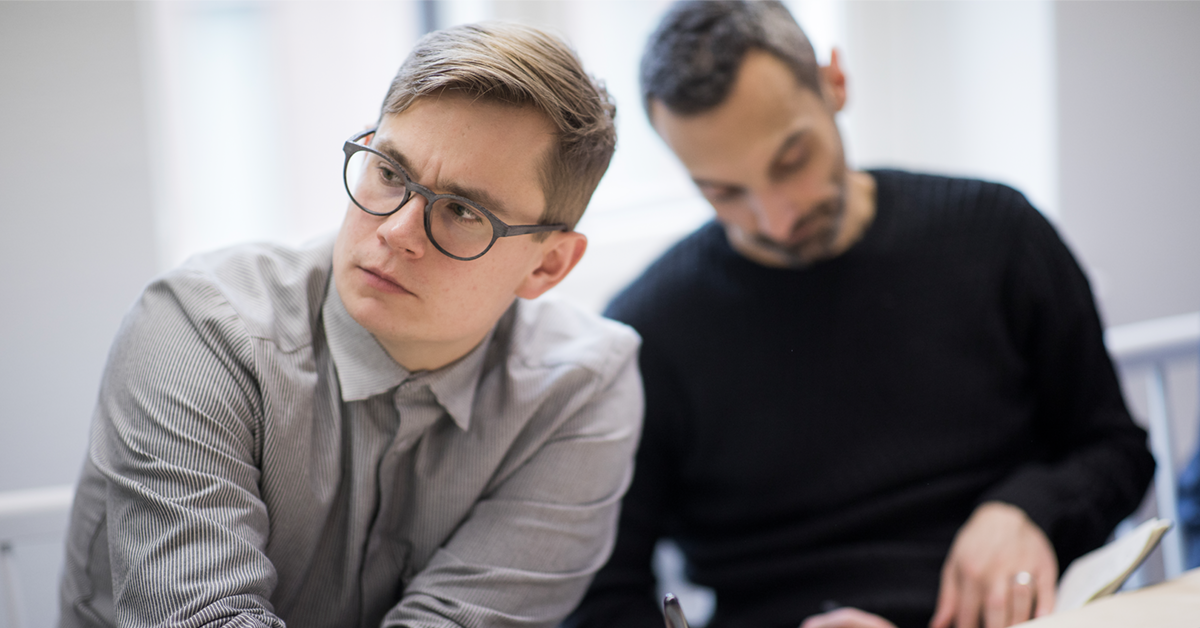 8 live chat service tips: how to deliver an amazing service?
Great customer service is worth the effort. Here are 8 tips that help you to deliver amazing live chat service to your website visitors and turn them...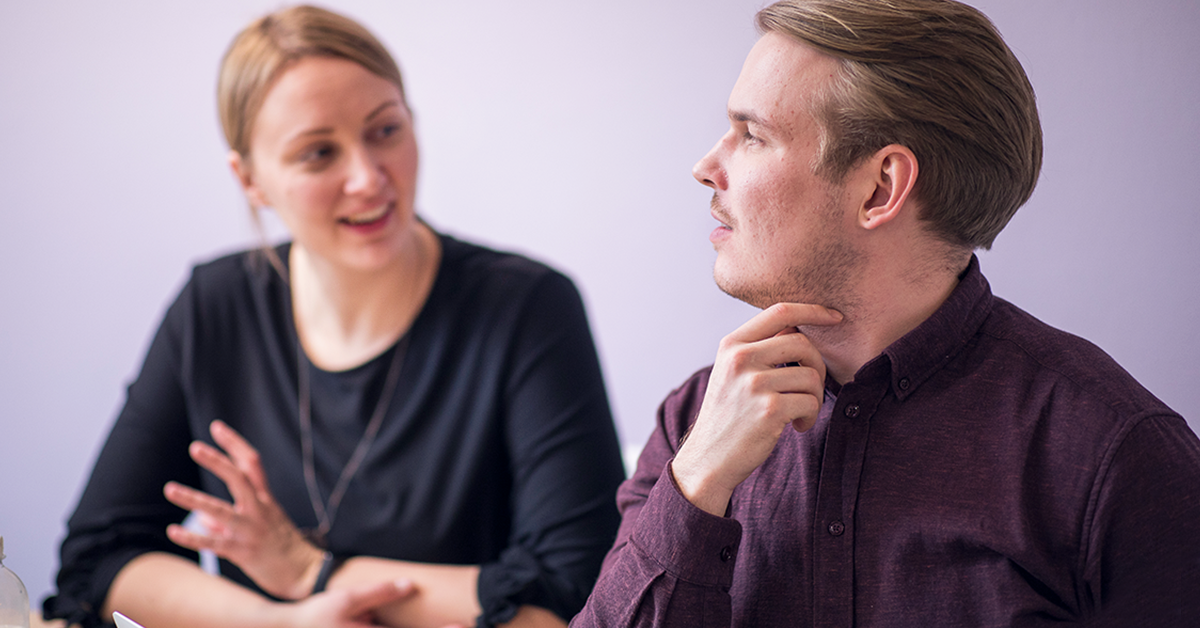 Best live chat software for customer service in 2019
What live chat features your business needs in 2019? There are six essential features you should not forget about: