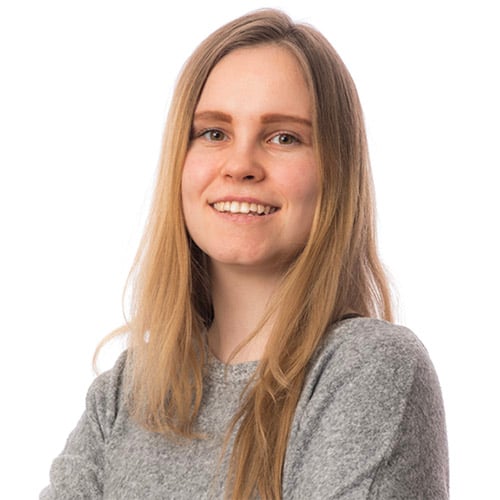 by Anna Veselova
on July 02, 2021
16 Real-Life Examples of Energy Companies Utilizing Industry Trends
The changes in how the Energy/Utility companies do business have started already a decade before 2020, but the global pandemic, new energy legislation in many countries, and increased environmental issues have speeded this process up. These factors significantly boosted digitization, creativity, and the search for new business models for the Energy brands to stay afloat.
What trends are ruling the market in 2021 and how European Energy, Gas and Utility companies are utilizing those trends to grow business in times of uncertainty? Let's take a look at the examples.
Table of Contents:
1. Sustainability in the Focus
5. More Human-Like Interactions with Customers
6. Customers Getting More Engaged
❗Every chapter includes real-life examples of Energy/Utilities companies using the trends in the most innovative, creative and successful way. So keep reading 😄
#1 Sustainability in the Focus
The Energy/Utility industry for long has been associated with unsustainable usage of resources and air pollution. With new technologies, increasing regulations and a trend for sustainable living we now can say for sure: this has started to change.
Now, providing uninterrupted electricity at all costs is not enough to grow a business. We as clients prefer electricity providers who care about the ecology and take steps to create a sustainable future in the region.
It will be the consumer's decision to no longer be a passive buyer of energy, but an active participant in the energy sector, as well as a member of the energy community.

Alicia Carrasco, Chief Executive Officer at olivioENERGY
Leading electricity companies set ambitious goals and launch special projects to make a transition towards affordable, reliable and more sustainable energy and reduce CO2 emissions. They put efforts into providing clean energy to end-users and contribute to society. This can be done in different ways:
Example: Sustainable Transportation Made Real
Öresundskraft, an energy company in Skåne, Sweden, has launched a special program to develop sustainable transport infrastructure in the region. It covers different aspects of transport infrastructure and contributes to reducing carbon dioxide emissions in the area:
They build charging boxes for electric cars around Helsingborg for both city tenants and guests.
They launched the world's first ferry line that runs on battery and electricity instead of diesel.
They also launched the first electric bus line in Helsingborg.
Based on Öresundskraft's latest calculations, their business contributes to avoiding carbon dioxide emissions as much as if all residents in Helsingborg and Ängelholm stopped driving for a year and a half. A great achievement and an example to be followed!
Example: A Company that Takes Action
GodEl is a great example of an electricity provider of the 21st century. Their website is nothing about old-fashioned corporate websites, but it utilizes the best trends from the IT and e-commerce industries. They have a simple pricing system and always guarantee the best price on the market. And they always take an extra step for sustainability.
GodEl's Sustainability Program is probably the first thing you notice when you land on their website. Where other energy companies prefer to follow, GodEl takes action. Since 2019 they only provide climate-positive energy, help businesses switch to greener solutions, donate to climate-saving charity programs, and launch their own sustainability projects.
Example: An "Energy Advice" Page for the Greater Good
Vattenfall, one of the largest European electricity and heat distributors, developed a special "Energy Advice" page: a place where everyone can see recommendations on how to reduce electricity consumption, make home energy-efficient, and reduce the burden on nature.
The page contains lots of valuable and tactical materials and is open to everyone. From the marketing point of view, it is an amazing way to attract new visitors to the website (and probably make new deals) while at the same time help the society contribute to long-term sustainability.
A company claims its goal is "to enable a fossil-free life in one generation" and encourages others to join them on this journey.
Example: Long-Term Sustainability Planning
Another Swedish energy company, Sandvikenenergi, highlights their sustainability program on the website and shares a detailed plan of how they aim to achieve their sustainability goals by 2030. Some of the main targets include:
to reduce direct CO2 emissions by 2,500 tonnes per year
To operate completely fossil-free vehicles
to protect the groundwater and to only have efficient water treatment at all their facilities.
to create a safe workplace with safety in focus
The sustainability plan is open for everyone to monitor which is definitely a good sign.
The data will become a transition enabler to accelerate green capacity development, orchestrate a more distributed system, promote the development of new business models, create new ecosystems, empower the consumer, incorporate CO2- impact and get closer to autonomous systems.

Luis Morencos, Energy Industry Executive at Microsoft
A big shout out to all Energy, Electricity and Gas providers who care about the sustainable future and take resolute actions to save our planet!
#2 Digital Transformation
We live in an era where every company is an IT company. The same holds true for the Energy industry.
Decentralized networks of energy producers, wide adoption of renewable energy technologies, increased demand for customer self-service services, and the need to improve demand responsiveness will keep increasing the need for digital transformation.
Buzzwords like the Internet of Things (IoT), Artificial Intelligence (AI), and Robotic Process Automation (RPA) will be seen more widely across the industry. As said, every company should become a tech company to stay afloat.
A report released by Guidehouse Insights in the beginning of 2021 states that Energy/Utility companies are going to invest nearly $700m in customer experience technologies by 2029. Interestingly, the COVID-19 pandemic has had minimal negative impacts on the adoption of new customer experience solutions. Some energy brands report that they even accelerated their customer service development programs during the last year.
As the industry further embraces digital transformation, progressive utilities are becoming more dependent on technology and data to drive value, manage the grid, and improve the customer experience. More utilities are now using digital tools to engage their customers in new ways, transform traditional offerings, optimise operations, and empower employees."

William Hughes, principal research analyst with Guidehouse Insights
Customer self-service will see growth with the use of mobile apps and artificial intelligence chatbots. Analytical insights will be used to improve customer experience - a priority area for many Energy, Gas Utilities companies (see the next chapter). Data analytics will rule in the operations and maintenance of distributed network infrastructure, power generation optimization and planning. Blockchain and smart contracts will bring transparency and trust to the distribution process.
Example: AI to Automate 94% of Online Customer Support in the Energy Company
Many Energy companies start to utilize AI technologies from automating customer service. Smart artificial intelligent tools help brands promote their solutions, provide instant answers to commonly asked questions, free up customer service agents' time, and reduce phone calls and email requests.
Some AI chatbot providers allow companies to build a bot with no technical skills needed. What is even nicer, some of them tailor their product to meet the needs of the Energy/Utility brands which guarantees amazing and fast results.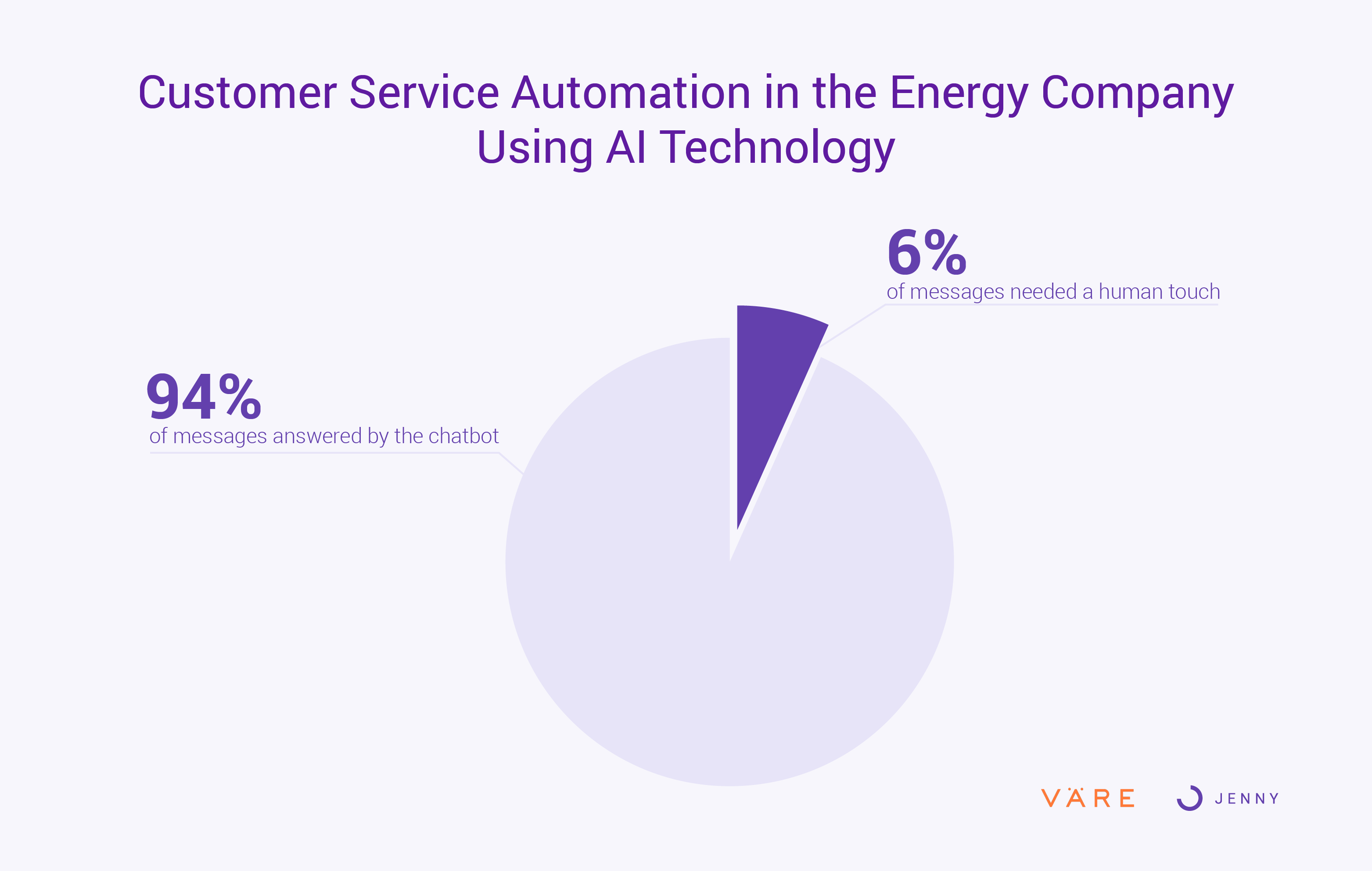 A Finnish Energy brand Väre is a great example of what an Energy company can achieve when implementing AI to their customer service. After only three months with their energy-specific AI chatbot, they were able to automate 94% of messages, while only 6% of messages still needed a human touch. Check out Väre case study to learn more about AI chatbots in the Energy sector.
Example: AI Saves Time for Göteborg Energi
AI in customer service can not only improve customer satisfaction by speeding up the response time but also make the workload more reasonable for customer service teams.
Linda Hay, a Head of Customer Service in Göteborg Energi pointed out after their first AI chatbot going live: "The point is to make the workload more reasonable for our customer service team so that they can provide the best possible service in more complicated matters."
After their chatbot was introduced, the nature of customer service work has changed significantly: a smart bot handles most of the repetitive questions, while its human colleagues now have more time to focus on complex customer service situations. In only one month the chatbot was already able to recognize 75% of customer questions, which significantly freed up customer service agents for more demanding tasks.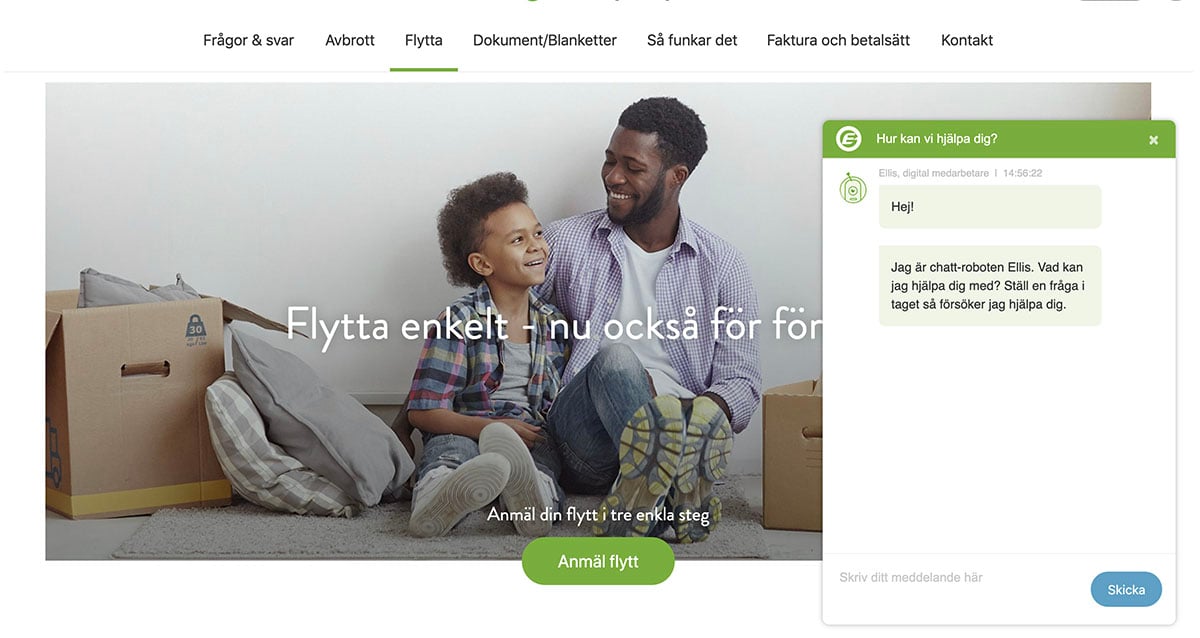 Example: Supercomputers to Increase Predictability of Wind Power Generation
The world's largest wind energy company, Vestas, uses one of the largest supercomputers together with a specially designed big data modeling solution to search for the optimal location for wind turbines to maximize power generation and reduce energy costs. This provides Vestas' customers with greater certainty when building new turbines, quicker results and increased predictability in wind power generation.
Example: AI to Balance Energy Generation and Consumption
Already mentioned German company E.ON. is also pioneering in utilizing Artificial Intelligence technologies to balance out fluctuations in renewable energy production. With AI they predict how much wind will be at a particular wind farm location the next day and can react accordingly.
Using artificial intelligent technologies E.ON distributes and stores energy more efficiently, balancing generation and consumption locally. Which, as they claim, also reduces electricity costs for consumers. They also use AI to maximize the energy yield in wind farms: AI manages to synchronize the turbines and align them optimally with the wind.
For E.ON, digitization and AI means considering how we can combine physical assets with the digital world. Not embracing AI is not an option. Not participating or participating half-heartedly means stagnation, going backward and eventually going out of business.

Dr. Karsten Wildberger, Chief Operating Officer – Commercial, E.ON SE
Energy companies that are now pioneering digital transformation will most likely grow more rapidly in the upcoming decade.
#3 The Rise of Prosumers
An energy prosumer is an individual who both consumes and produces the energy. Homeowners with solar panels on their roofs or private owners of wind turbines are prosumers. With renewable energy options becoming more available, the community of energy prosumers is expected to rise in the next few years.
For instance, the German Solar Industry Association (BSW) mentioned in their latest report that more than 100,000 new prosumers entered the market between February 2019 and January 2020.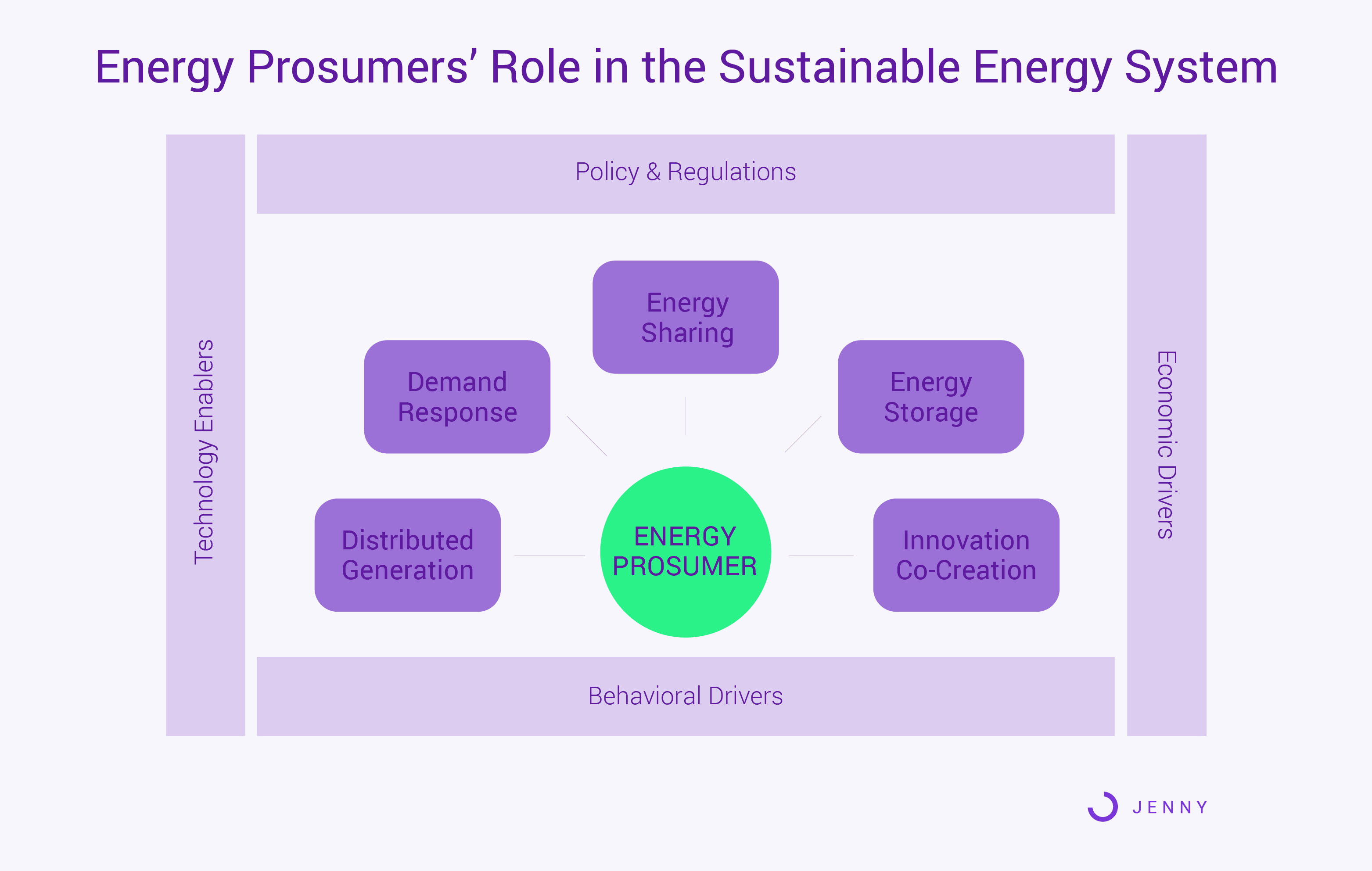 Source
We see this trend going even beyond individual energy production as already now people form physical (cities and regions) and virtual communities with members trading and sharing energy assets between each other.
Can the rise of prosumers and community-based energy distribution lead to a decline in energy companies' revenues? No, if they use this trend and create new business models based on partnerships with local energy producers.
They can turn this challenge into an opportunity to create new business models and partnerships.
Example: Solar Energy to Every Household
The partnership between Germany's largest electric utility company E.ON and Google to expand the solar energy business is a good example of this model. The program was first launched in 2017 in Germany and brought thousands of solar energy panels onto private household roofs around the country. Customers could request a complete solar energy module package, a battery storage, and E.ON SolarCloud. E.ON provided a "sunshine guarantee" to ensure that the solar system achieves the calculated yields.
In the following years, the success in the pioneer market of Germany was also expanded to Great Britain and Italy.
Example: Becoming an Energy Producer with no Bureaucracy
Swedish company MälarEnergi enables locals to produce and sell solar energy surplus to each other at a competitive price. What is even more remarkable, they do it with minimum bureaucracy and paperwork: their clients only need to fill in a short form on the website to join the project.
#4 More Power to Customers
Not long ago, most people did not really care about the level of services their energy company provides. They would sign a contract once and be happy to never think about it again.
Nowadays, these customers are becoming rare. People have used to using high-quality digital services in other areas of life, and their expectations towards transparency and flexibility are nowadays much higher. As a result, energy providers also compete in areas they haven't used to before: customer experience, digital self-service capabilities, mobile applications and cost transparency.
In 2021 an average energy consumer is often able to control their energy consumption and check electrical devices in a flexible way using only their smartphone or computer.
Example: An Unseen Control over Electricity Issues
E.ON, one of the largest European electric utility companies with around six million customers, responded to this trend by giving their customers previously unseen control over their electricity usage. Customers of E.ON can track energy consumption, check invoices, change agreements, report damage, and even (in some cases) fix electrical connections by themselves, with no need to get in touch with the company.
Example: Mobile App to Track Energy Consumption
In Finland, Fortum did the process of tracking energy consumption even quicker for the end-users. They developed a mobile app called "Oma Fortum" where users can track electricity consumption both in euros and kilowatt-hours. Customers can also set an alarm to notify you in case electricity consumption is higher than expected. The app also gives instant access to other useful information related to their energy agreement.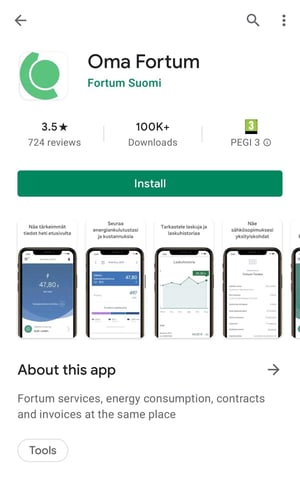 Example: Smarter Energy Consumption on a Household Level
Vattenfall clients can monitor how much their electricity consumption varies at different times of the day or season. By doing this, customers have a fuller understanding and control over their electricity spends and can lower their electric bills by waiting for the cheapest time of day to use more demanding electrical appliances (a dryer or a dishwasher, for example).
#5 More Human-Like Interactions with Customers
Being more human-oriented is a huge trend, and the energy sector is not an exception.
Companies strive to show their human faces and become closer to customers by developing a friendly tone of voice, changing content strategies, using more spoken language and less professional jargon.
The future of energy must put people's needs at the centre.

Marine Cornelis, Executive Director of Next Energy Consumer
Almost every Nordic energy company has at least one Social Media account, and not only business-oriented LinkedIn pages, but also Facebook, YouTube, or even Instagram. According to our recent A State of Customer Experience in the Energy Sector study, 90% of Swedish Energy companies have Facebook pages. When managed in a good way, social media can become a great channel to connect with customers on a personal level.
Example: Humans in the Centre of Marketing Communication
Let's take a look at Bixia's social accounts: YouTube and Instagram, for example. They feature real people: employees, local energy producers and customers. The majority of their social media content is interviews with those people sharing their journey to greener energy and showing how they do things. Even the relaxed video style brings us closer to the company and the people they highlight.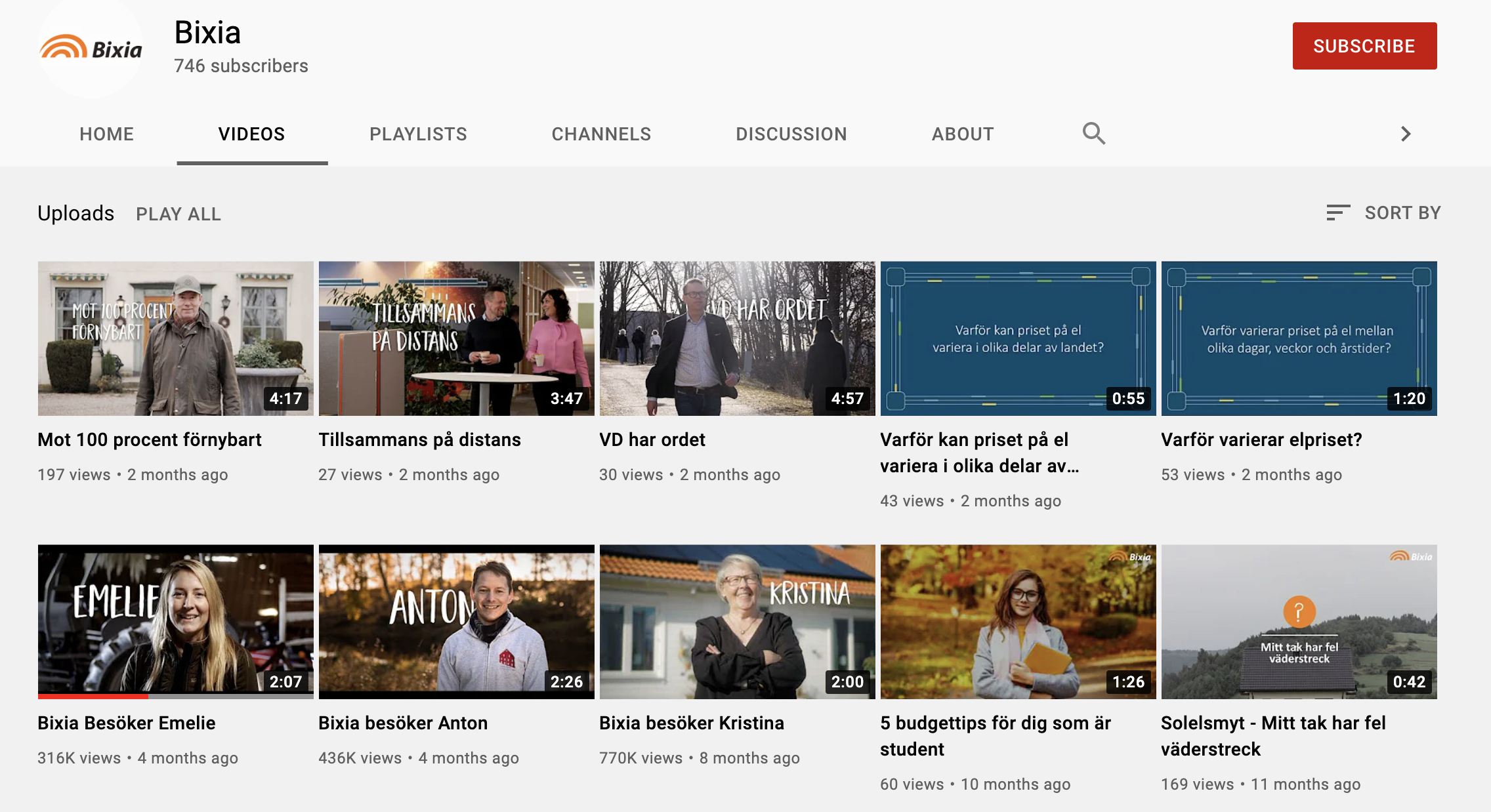 Example: Energy Brand with a Distinct Personality
An amazing example of how an Energy company speaks with their customers in the same language. Väre maintains a casual and friendly relationship and wants every touchpoint to reflect their distinct personality.
That's why when Väre decided to add a chatbot to their customer service stack, they chose JennyBot. Using JennyBot, they built a front-facing chatbot personality that reflects their brand values:
using gifs and images to convey empathy with your customers
response variations so that customers don't get the same answer again, and again
utilizing A play on words in the bot replies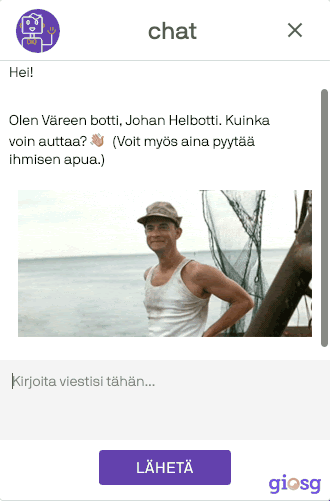 "We wanted a chatbot we could control and customize. A chatbot that reflects our unique personality in our industry" - explains Niko Pehkonen, Chief Digital Officer at Väre.
#6 Customers Getting More Engaged
Traditionally, the energy sector has been characterized by stable customer bases with low churn rates and local monopolies. Customers weren't used to compare alternative providers, different solutions and tariffs before making the choice. In some countries, energy suppliers couldn't be chosen by a household at all.
In the last decades, this pattern has started to change. Started with new legislation and infrastructure that aims to smarter utility consumptions and followed by customers who now require better services, smarter tariffs, and more environmentally friendly solutions.
Our chatbot delights visitors, answers their questions and drives more informed and qualified potential customers to our sales team.

Niko Pehkonen Chief Digital Officer at Väre
Energy consumers now have the possibility to choose from different options, and even switch from one electricity company to another. And they are using this possibility.
A recent Ofgem's annual consumer survey found out that in 2020 two thirds of the energy consumers have engaged in the energy market, which is higher than in previous years. The most common reasons for a client to engage with an energy provider are:
end of fixed-term tariff (44%)
price increase notice from a current provider (30%)
receiving a bill or direct debit/ prepayment statement from a current provider (11%)
Advertising on energy suppliers (9%)
Moved to another home (7%)
A recommendation from a friend/family member (4%)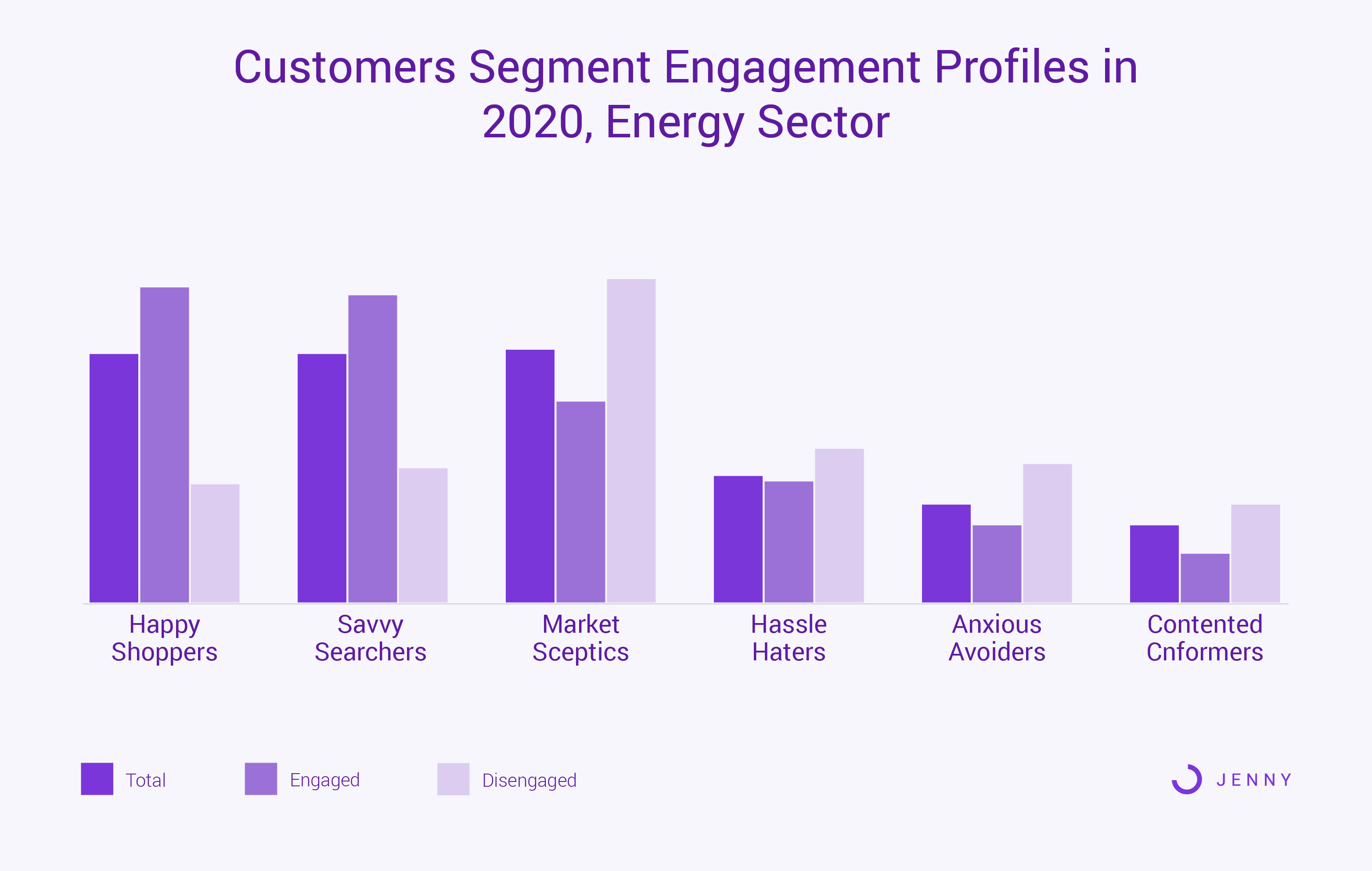 Regular communication between an energy provider and a customer can guarantee a long-lasting relationship between a company and a client.
Example: Building a Community around Energy Brand
An example of EllevioAB shows how an energy company can build a community of engaged clients on their social media. They use social media channels to their full potential by sharing important news, useful blog articles, and saying holiday wish to their followers.
To learn more about what we can offer to Energy, Gas and Utility brands, please check out our AI Chatbots for Energy Industry page.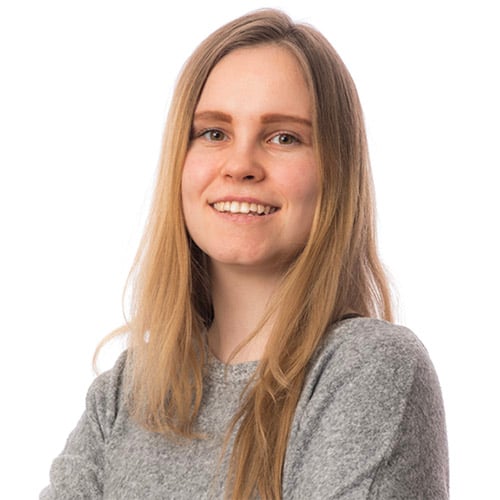 Growth Marketing Manager @GetJenny
Similar articles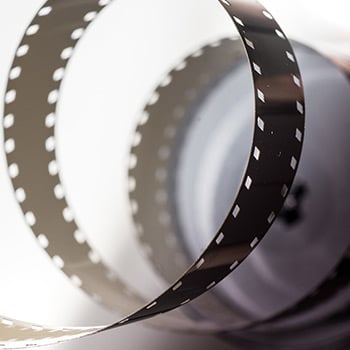 Chatbot Case Studies for Media and Entertainment Companies
How can media and entertainment companies keep up with customers? Learn how chatbots help service teams stay on track and serve customers better.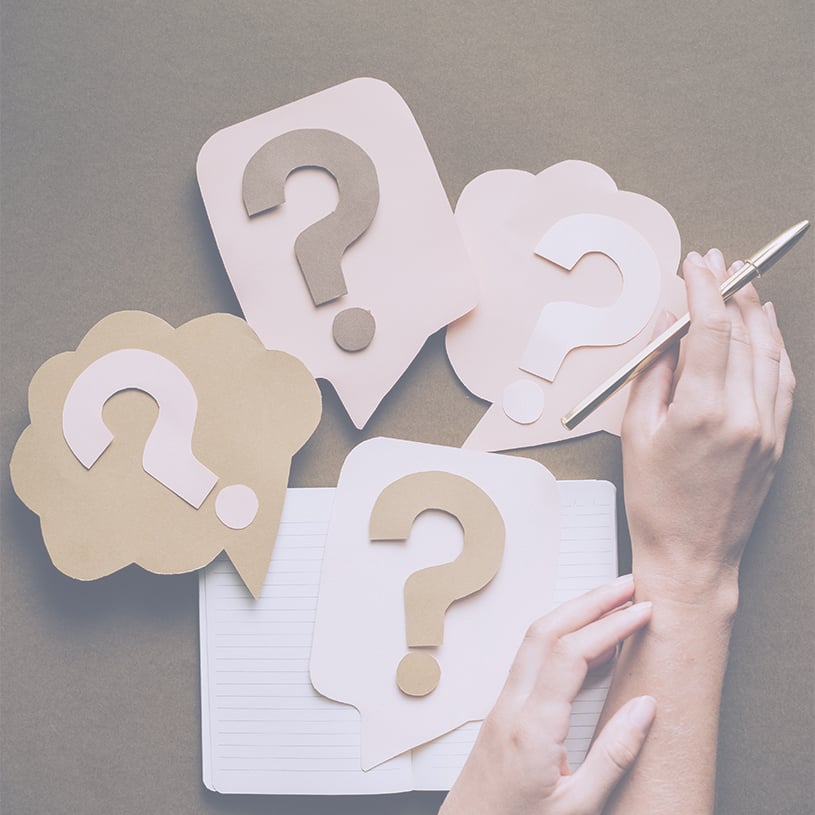 4 Things You Need to Know When Considering Chatbots
Ersin walks through the surprising opportunities potential chatbot customers miss in their chatbot project planning.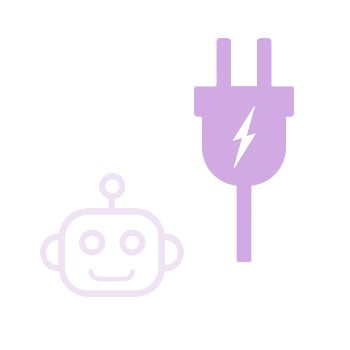 Infographic: Customer Experience in the Energy Sector
Key insights for customer experience in the Energy and Utilities sector in a handy one-sheet. Get the facts and numbers in one place.