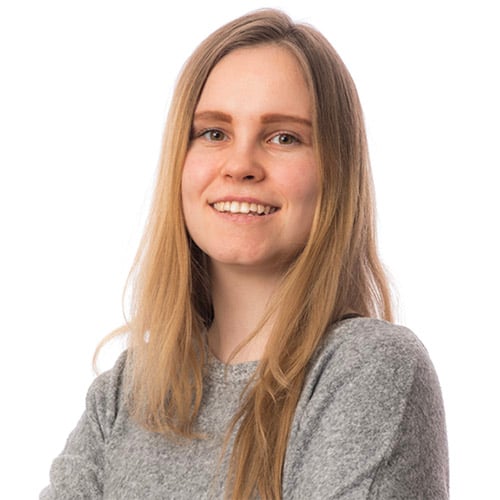 by Anna Veselova
on January 22, 2021
Reading time: 12 minutes
7 Essential Marketing Trends for 2021
For many businesses 2020 was not the best year to test out new marketing strategies and invest in new tactics.
During a couple of months we faced challenges we had never faced before. What stayed the same is a strong competition: an increased demand for certain goods, new e-Commerce players and platforms, high competition on pricing and service. That's why it is crucial for businesses to keep utilizing new trends in their marketing strategies to stay afloat and in business in 2021.
This article is an overview of the biggest marketing trends we will see in 2021. But I want to not only outline the trends, but as well help you pick the right trends YOUR business needs in 2021.
Let's go.
Table of Contents:
Community-Based Marketing
Personalization
Artificial Intelligence
Corporate Social Responsibility
Messaging Platforms
User-Generated Content (UGC)
Video and Audio Content
"But What Trends are Good for My Business?"
Biggest Marketing Trends in 2021
1. Community-Based Marketing
With lockdowns and restrictions around the world, one of the most significant challenges we faced was the increased feeling of loneliness.
On the one hand, we have 24/7 access to social media and endless possibilities to chat with family, friends, colleagues, and even random people. On the other hand, it is not that easy to build a genuine connection with people we see only on the screens. This makes many of us feel lonely and not belonging to society.
In this context, small and big companies got the chance to get closer to their customers. With the right approach brands can become a part of people's lives, virtual friends who understand the pains and share the same beliefs as their customers.
Marketers should be ready to use this chance. I believe we're going to see an even increasing trend for building communities around brands in 2021.
Companies who will be able to build a sense of belongingness, an emotional connection with their customers are going to see great growth in the upcoming years. Yes, this is a long-term game and they won't probably see fast return-on-investment, but it can lead to a huge success.
2. Personalization
Personalization is a trend that will reach up to its maximum in the upcoming years. We read personalized social media feeds, see personalized ads and receive personalized emails. In many cases people prefer personalization over data privacy.
"When you do successfully deliver hyper-relevant, right-moment, right-channel content, you're more likely to be the email they'll click on, the website experience they'll engage with, or the social post they'll share."

Michael Brenner, CEO at MKTGInsiders, former VP of digital marketing at SAP
The technical possibilities for personalization in marketing keep evolving, but we as well see how this trend has already gone beyond the technical side with B2B companies and retailers coming up with personalized discounts and big brands constantly developing their customer service to provide omnichannel support tailored to every user.
3. Artificial Intelligence
AI is slowly becoming a familiar thing for many. And it is just awesome! More and more people don't consider artificial intelligence being scary or confusing, but instead a valuable and practical instrument in life and business.
It is difficult to overestimate the role of AI in business. AI helps us see trends in user behaviour, run ads, track and predict sales, provide better communication with customers, ensure instant client support. From conversation analysis to marketing personalization mentioned above - these technologies will develop side by side in the upcoming years.
Let's take a look at chatbots. And yes, they keep trending in 2021!
AI-based chatbots, like for example JennyBot, can keep the conversation in a human-like manner, take account of past customer replies, retrieve data from a database, provide personalized support, generate leads, and build the connection between the brand and the client. They work at the intersection of marketing and customer support and alone can make your brand more accessible, personalized, and interactive.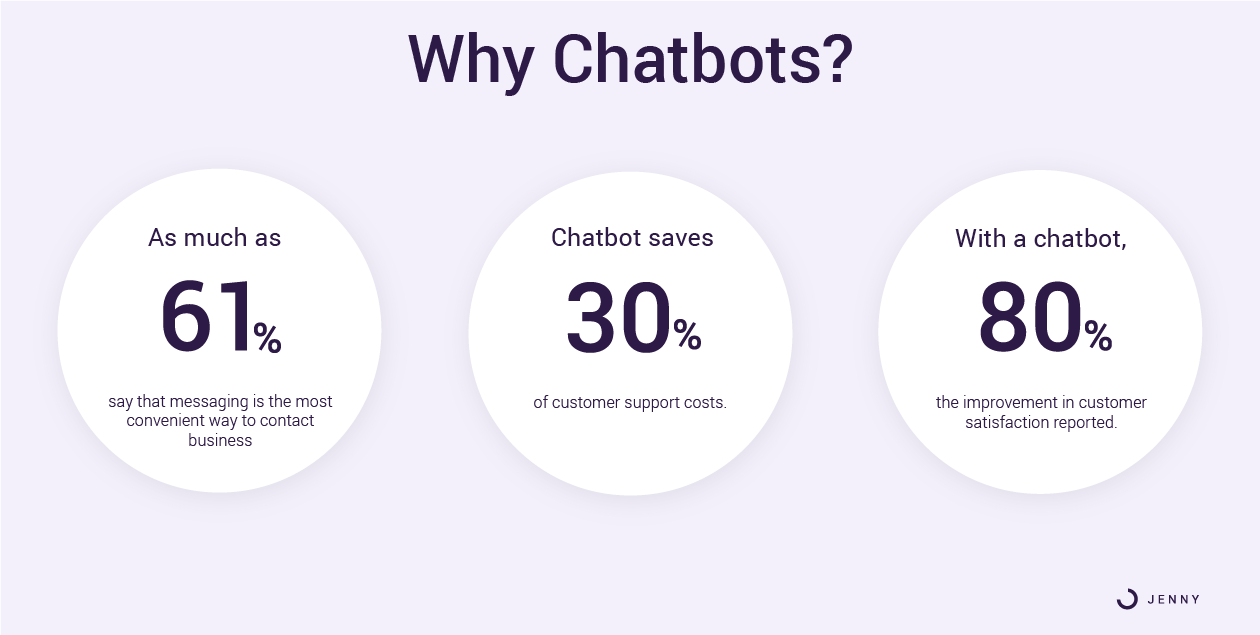 Chatbots work well for growth companies because they require very little maintenance work, but help and engage visitors on your website round-the-clock.
A crisis and uncertainty we face now has made people value the feeling of control over the situation even more. And chatbots give them this feeling. Companies who will be able to meet the needs and expectations of customers on such an emotional level are going to win the competition.
4 Corporate Social Responsibility
Studies show that in 2020 consumers favoured companies that align with their values and contribute to solving social, economical, and environmental problems:
71% of U.S. millennials hope companies will take the lead on the social issues they find important.
40% of consumers seek purposeful brands and trust in brands to act in the best interest of society.
And this is not a surprise: during times of uncertainty consumers switch to brands that take a stand through their marketing messaging or by creating impactful initiatives.
If we take a look at the brands who run Corporate Social Responsibility programs, we'll see how these initiatives help them stand out from the competition, increase media coverage, and even get new opportunities for investment.
People are aware of how their buying decisions impact the world around them and tend to seek companies that support their beliefs and (again) build a sense of belongingness.
Patagonia, Ben & Jerry's, Walmart, Mary Kay and other brands have already turned from being purely commercial brands to socially responsible ones (read here). In 2021 we will see more brands, small and big ones, incorporating social responsibility into their marketing strategies to have a better chance to connect with their audiences, create positive reputation and build long-term loyalty among their customers.
"When a company shares their consumers' views and values and helps contribute to solving a problem everyone agrees is a problem, consumers are going to want to keep working with or buying from that company."

Josh Weiss, CEO at 10 to 1 Public Relations.
5 Messaging Platforms
One of the primary goals of marketing is to make the communication between the customer and the company straightforward, accessible and easy. Messengers, that have been growing rapidly in the last years, meet this need perfectly.
It is said messengers are new social media. And I can't disagree with this. We see how WhatsApp and Telegram are turning from being just messaging apps to real social platforms, with their own groups, communities, content sharing features and much more. Telegram, which recently announced the launch of their own ad platform in 2021, proves this trend.
We can look at messengers as social media as they were in 2008: still low competition platforms with high organic reach make marketers include them into their growth strategies for the upcoming years.
6 User-Generated Content (UGC)
According to a Yotpo study, the amount of user-generated content in marketing has almost tripled in the last 10 years. Moreover, almost nine in ten respondents agree that user-generated content increases conversion rates. We can assume this number won't go down in the next few years, but will only increase.
Customer reviews have a significant impact on buying decisions, especially online. For example, just take a look at this compelling finding from a recent Spiegel research: when reviews are displayed for a lower-priced product, the conversion rate increases 190%. For a higher-priced product, the conversion rate increases even more - up to 380%.
Marketers and business owners should definitely take this data into consideration. Besides user reviews we're going to see more marketing strategies that put customers in the forefront with customers being involved in events, becoming brand ambassadors, or taking part in the development of new products.
7 Video and Audio Content
Video is one of the most effective forms of marketing. It is predicted that by 2022 more than 82% of all consumer internet traffic will be video content. It is 15 times higher than it was in 2017! And these are not just numbers. These are real people, potential customers, who daily watch videos on the Internet.
It would be a huge mistake if marketers did not use video content to connect with the audience.
Although in 2021 it may be not that easy to catch people's attention with generic videos. Platforms are full of entertaining, fun, and educational videos, and marketers need to find new ways to catch people's attention.
One idea is to combine the trend for video content with the trend for backstage videos. In 2020 Chanel used this idea when, right after publishing their new advertisement, they as well produced and published a series of behind-the-scenes videos.
Or, to combine video content with UGC, as how Co-Op and a food charity organization FareShare did in their Easter advertisement in 2020. Instead of featuring actors, the ad features Co-op employees who use video calls to chat with each other. This humorous and relatable ad for sure strengthened the brand message which is about people helping each other in difficult situations.
Audio content is also getting more powerful. In 2020 over 155 million people listened to at least one podcast every week. People around the world prefer podcasts while in a car, on a walk, or at the gym. At the same time, the niche can still be considered as a low competition one, which allows your brand to get into podcast marketing and grow fast.
"But What Trends are Good for My Business?"
Trends won't just automatically make your business grow. But some of them can easily take all your marketing budget.
When you read a super successful case study on implementing a certain marketing trend, it is important to remember that not every trend would fit your organization. A strategy that worked for DHL does not necessarily work for Microsoft. Or Zara.
In business we need to think strategically and focus on long-term business goals instead of overnight hype.
So before rushing to implement all trends listed above, make a list of your high-level business priorities for the year. This can be for example better customer satisfaction rate, more paying customers, or higher average revenue per user.
Write down what you can do to achieve the goal. List all the ideas that come to your mind and haven't been tested in your business yet. For example, if you want to increase customer loyalty, your list can look like this:
Improve the product
Improve the customer service
Hire more customer success managers
Add an FAQ section to your website
Launch a bonus system
And so on..
And only now look at current marketing trends. How do other companies implement these ideas in 2021? What do customers expect in 2021?
If you decide to focus on improving the customer service, take a closer look at chatbots since they require very little maintenance work, but engage and help website visitors in seconds and 24/7.
If you decide to focus on website development, think about adding more video and UGC content, or adding an FAQ section. For example, an FAQ page alone will make your brand more accessible than 84,8% of the companies.
Trends are not ready instructions for what to do, but they clearly indicate the expectations of your potential customers. They are not about building hype, but about helping businesses meet their targets in the most effective and up-to-date way.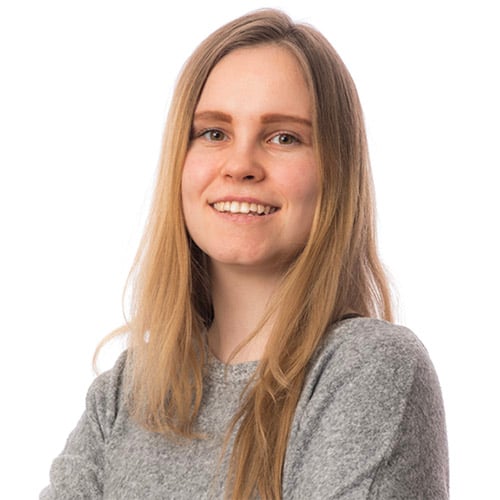 Growth Marketing Manager @GetJenny
Similar articles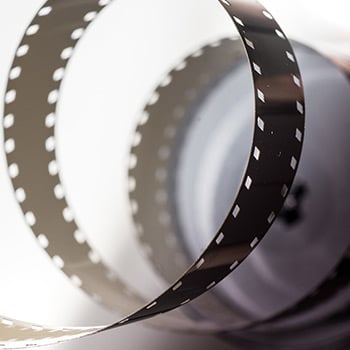 Chatbot Case Studies for Media and Entertainment Companies
How can media and entertainment companies keep up with customers? Learn how chatbots help service teams stay on track and serve customers better.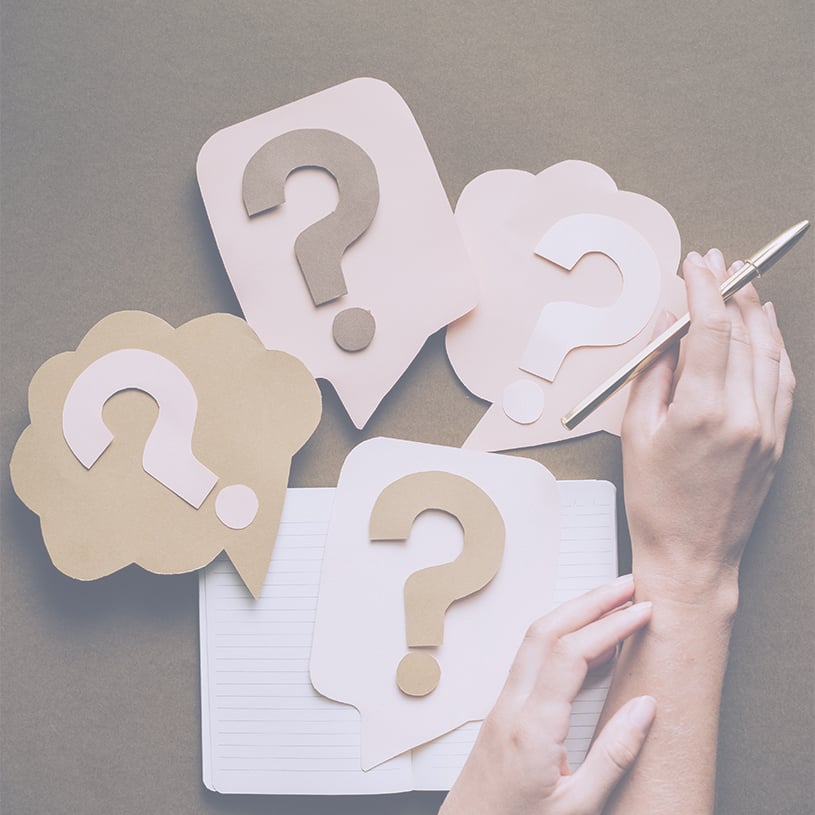 4 Things You Need to Know When Considering Chatbots
Ersin walks through the surprising opportunities potential chatbot customers miss in their chatbot project planning.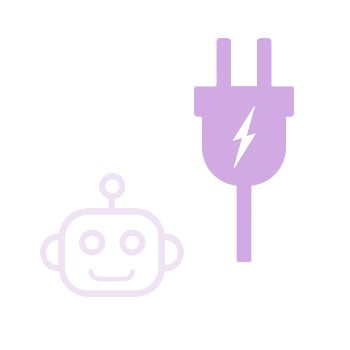 Infographic: Customer Experience in the Energy Sector
Key insights for customer experience in the Energy and Utilities sector in a handy one-sheet. Get the facts and numbers in one place.