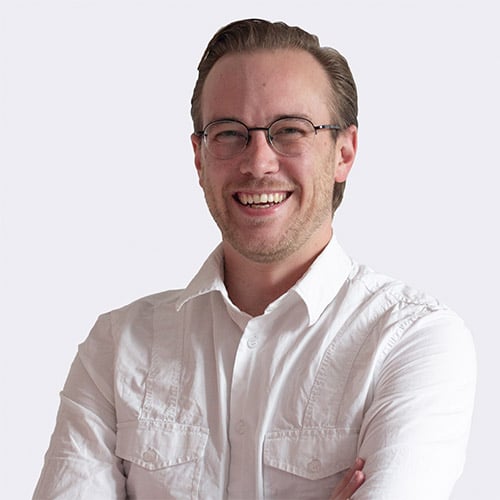 by Colm Ó Searcóid
on February 16, 2021
Reading time: 8 minutes
Top Chatbot Case Studies and Their Real-Life Results
Do you want results?
I love seeing results. Especially when I'm looking at a new tool for my team.
Every chatbot provider pushes their benefits, from improving team productivity, to delivering faster, consistent service to customers.
Although chatbots differ in complexity, and it's easy to see that not all AI engines are built equally, what truly matters is the results they deliver.
This article won't try to sell you chatbots. We focus on results. You will get a summarised list of real-life stories from companies who use chatbots, their experiences, their breakthroughs, their words.
Results. Pure and simple.
Here's a way to navigate this post by the use case that interests you most.
Customers with a Chatbot Case Study
I chose 9 companies who have a case study with GetJenny. Each case study follows a different story and industry, but the use case remains similar: consistently serve more customers, faster, with AI conversational chatbots.
The brands mentioned in this article cover a range of industries:
energy
insurance
media and publishing
annual public events
statutory institutions
housing providers
unemployment assistance
NGOs
Companies in these industries successfully use AI chatbot technology to connect with more customers, using less effort and increase customer satisfaction while doing so.
How Brands Use Chatbots in Real Life
Save Hours and Months of Work
One of the common requests our sales team get is how much time can be saved with a chatbot.
Pension Insurance provider Varma reports saving 330 hours per month thanks to chatbot assistance. Unemployment fund YTK are able to move 1-2 of their people onto other projects depending on the season.
For insurance provider Turva, they free up 73 hours per month, thanks to chatbot Teppo. And ETK, a pension statutory institution, saves a working week every month.
You can average this out to 171 hours per month saved across these companies studied.
Generate and Qualify Leads
Customer service chatbots are designed primarily to help visitors with issues or concerns they have about the brand's product or service. That doesn't mean they can't upsell or qualify leads for sales.
Turva uses their chatbot to collect leads for their insurance services, while energy company Väre qualifies leads on their website using their chatbot and passes them onto sales for further discussion and closing.
"Our chatbot delights visitors, answers their questions and drives more informed and qualified potential customers to our sales team."

- Niko Pehkonen, Chief Digital Officer at Väre
Automate Processes with Self-Service Conversational RPA
A-Lehdet has automated their magazine subscription management so customers can view and edit their own recurring orders without needing to wait in a queue or talk to a service agent.
The chatbot connects with A-Lehdet's CRM and authenticates the customer via text message. The customer can manage their magazine subscriptions by talking with the chatbot. This reduces the customer service queue length and eliminates the need for human agents to satisfy simple requests like cancelling a magazine subscription.
A-Lehdet's chatbot offers this service 24/7 and still manages to deflect 86% of customer requests from service agents.
"Our kick-off experience with GetJenny went really well. They were instantly available for questions and we got some great tips along the way.

GetJenny chatbots save time for our customer advisors. Customers can manage their subscription cancellations 24/7 and frequently asked questions are automated thanks to Aaro, our chatbot"

- Marko Lehtokangas, Customer Service Manager at A-Lehdet
Enhance Existing Services with Chatbot Integrations
All the featured brands here use AI chatbots with a live chat integration, although there are differences in strategy.
For instance, Göteborg Energy started by using their chatbot only during customer service opening hours. Paired with their live chat provider, JennyBot resolved 60% of chats without needing a customer service advisor in the conversation.
The chatbot worked for 8 hours a day, alongside its human colleagues until April 2020, when Göteborg decided to extend the chatbot's responsibilities to serving customers 24/7, even when there are no human agents working.
As reported in their extensive two-year case study, Varma experimented with removing live chat from their service offering in 2019. Their chatbot, working without the help of live chat agents, solved 85% of customer issues, increasing their team's first response resolution rate.
Significantly, customers did not notice a difference in the quality of support during the chatbot-only period compared with the live chat and chatbot approach.
"Our GetJenny chatbot, Helmi, complements our customer service department. The quality of our telephone customer service has changed; common issues are reduced, while calls requiring human expertise are dominating."

- Tiina Kurki, Senior Vice-President, Pension Services and IT at Varma
Improve Customer and Agent Satisfaction
Reduced queue times, faster response and first response resolution rates all lead to greater customer satisfaction. This trend repeats itself across brands who leverage chatbots.
Unemployment fund YTK experienced a 3X surge in customer service requests during the first wave of COVID-19, and reports increased satisfaction based on customer feedback.
Customers remained happy with their chat service even as YTK dealt with a greater volume of issues during the uncertainty around employment over the first lockdown period.
Housing foundation HOAS also noticed an increase in their customer service satisfaction score from 4.11 to 4.26 on a scale of 1-5.
Agent Satisfaction
Although customer satisfaction with chatbots is vitally important, it's essential to remember how agents react to having a digital assistant on the team.
While 330 hours of work on their team with an AI chatbot, Varma reported happier customer service agents as a whole. Agents who are able to utilise their expertise to handle more complex cases and put their efforts into new projects to improve customer experience across their department.
Tackle Short-Term Surges in Support Requests
YTK's entire customer service department was put to the test in Spring 2020. In the first five months of 2020, they had more than double the number of chat conversations than in the entire year of 2019.
COVID-19 particularly affected YTK as they are the largest unemployment fund in Finland, and their members were understandably worried about their employment prospects.
In January and February 2020, their chat conversations totalled 15,437. In March and April it tripled to 45,689. In the same time period their chatbot managed to increase deflection by five points, from handling 66% of conversations during service hours without needing a human agent to answering 71% of them.
"Chatbot Iiris is our front-line customer service advisor, so it is paramount that we can continue to develop the best possible operating environment for the chatbot, where both chatbot and Bot Whisperers are confident that we are providing our customers with a first-class customer experience."

- Anne Rautu, Marketing Manager at YTK
Surges During Live Events
Slush is the must-attend event for entrepreneurs who want to connect with investors in Helsinki. In 2017, 20k people attended the two-day event.
The event requires an on-call customer service team to help the thousands of attendees to navigate their way around the stands, meetings, discussions and presentations taking places across Helsinki over the 48 hour celebration of entrepreneurship and innovation.
Slush leveraged AI chatbots to help their small customer service team handle the volume of requests. The Slush team were able to offer 24/7 support via chatbot, leading to a 55% increase of service requests. And the chatbot was able to answer 67% of those questions without needing input from a customer service advisor.
"The feedback on our support and Jenny was only positive and collaboration with GetJenny team was easy, regardless of the tight schedule. It was an absolute pleasure to work with GetJenny team!"

- Saara Pelto-Arvo, Head of Communications at Slush
Maintain Brand Voice with Chatbots
A chatbot is an extension of your brand. It's no different from your website, social media presence, or how your service and sales teams communicate personally with customers.
It's essential for brands to reflect their unique personality in all their communication channels. For GetJenny's customers, this is a vital requirement when they consider creating and maintaining chatbots.
Turva, an insurance company based in Tampere, wanted their personalised brand of support replicated in their chatbot. It was essential that their chatbot, Teppo, use nuances unique to the Tampere regional dialect.
"The most important thing was to create the same personal touch and feel via chat that is noteworthy in our face-to face service. We also wanted to create a personality behind the chat and that is how 'Teppo' was born.

Creating our famous chatbot Teppo using GetJenny gave us an excellent new way to serve our customers."

- Liisa-Maria Koivuniemi, Development Manager for Customer Tools & Development at Turva
Energy company Väre also developed their chatbot, Johan Helbotti, paying special attention to brand voice. They use GIFs and other rich media to bring a more personal touch into the conversation. Response variations ensure that if a customer asks the same question twice, they'll get a consistent answer, but written slightly differently.
Väre's chatbot personality extends beyond the chat window, boasting his own Twitter account and being featured as a CX trainee on their staff page.
"We wanted a chatbot we could control and customise. A chatbot that reflects our unique personality in our industry. Johan Helbotti is an integral part of our CX team.

GetJenny helped us build a chatbot that reflects our brand values, a chatbot that's easy to use and makes life easier for our human CX team."

- Niko Pehkonen, Chief Digital Officer at Väre.
Summary (TL;DR)
Brands successfully utilise AI chatbots to speak their brands voice, while saving hours and months of work, and improve customer and team satisfaction while doing so.
Their chatbots generate and qualify leads for the sales team. And they also eliminate repetitive tasks for the customer service team by providing automated self-service via conversational RPA.
And they do this while automating or deflecting between 60% and 90% of customer conversations, even when they experience unexpected surges in requests.
I told you I wouldn't try to sell you chatbots. It's because their results speak for themselves. Still not convinced? Then check more case studies.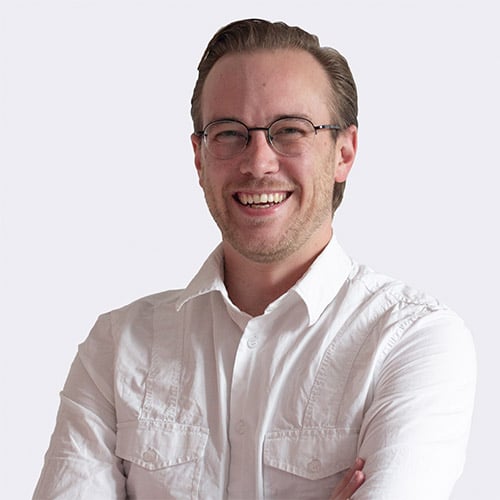 Champions the importance of amazing customer experiences and loves building meaningful interactions between customers and companies. Colm has no favourite movie, because "it depends on the genre", and is experimenting with growing his own food.
Similar articles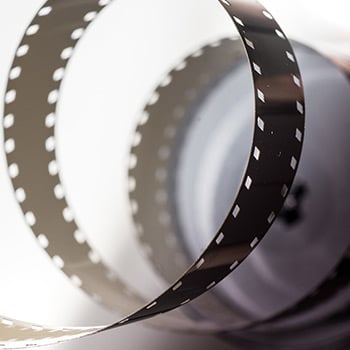 Chatbot Case Studies for Media and Entertainment Companies
How can media and entertainment companies keep up with customers? Learn how chatbots help service teams stay on track and serve customers better.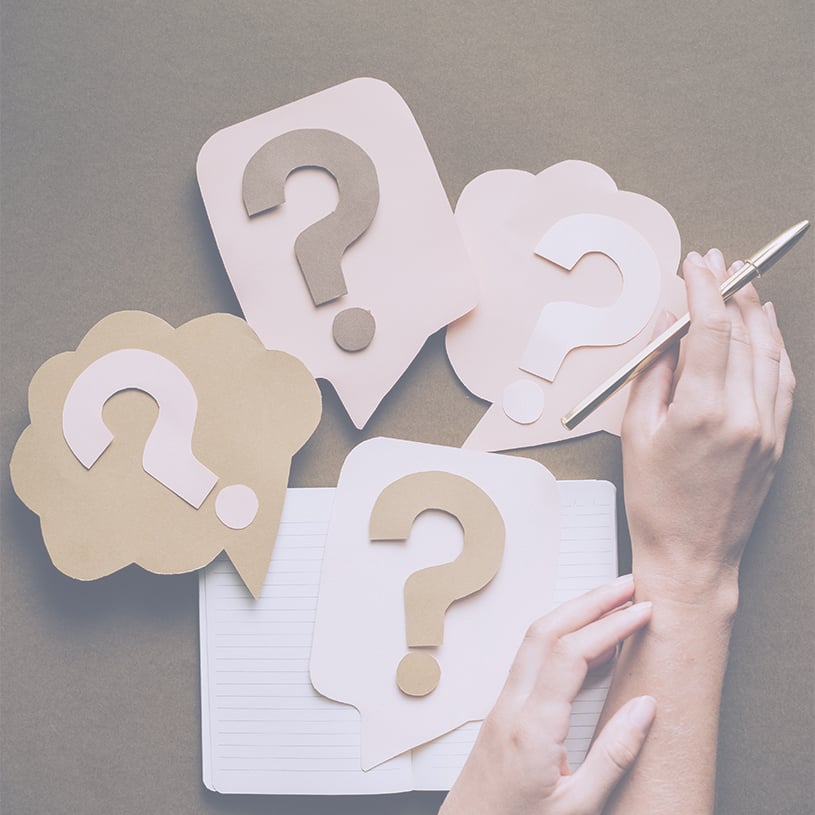 4 Things You Need to Know When Considering Chatbots
Ersin walks through the surprising opportunities potential chatbot customers miss in their chatbot project planning.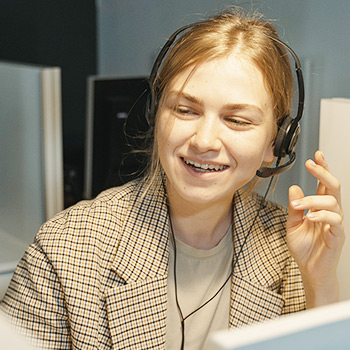 Must-Have AI Chatbot Features for Better Customer Experience
Are you considering an AI chatbot? This guide helps you ask the right questions to chatbot vendors about chatbot features when you compare options.